Federal prosecutors are reportedly widening their investigation into Tesla and its CEO, Elon Musk, probing into undisclosed personal benefits and a mysterious project known as "Project 42" that allegedly was planned to build Musk a mansion made of glass.
The Wall Street Journal reports that federal authorities are intensifying their scrutiny of Tesla and CEO Elon Musk focusing on a range of issues, including undisclosed personal benefits provided to Musk and a secretive project internally referred to as "Project 42" allegedly designed to build Musk a glass mansion. This investigation is part of a broader criminal inquiry led by the U.S. Attorney's Office for the Southern District of New York.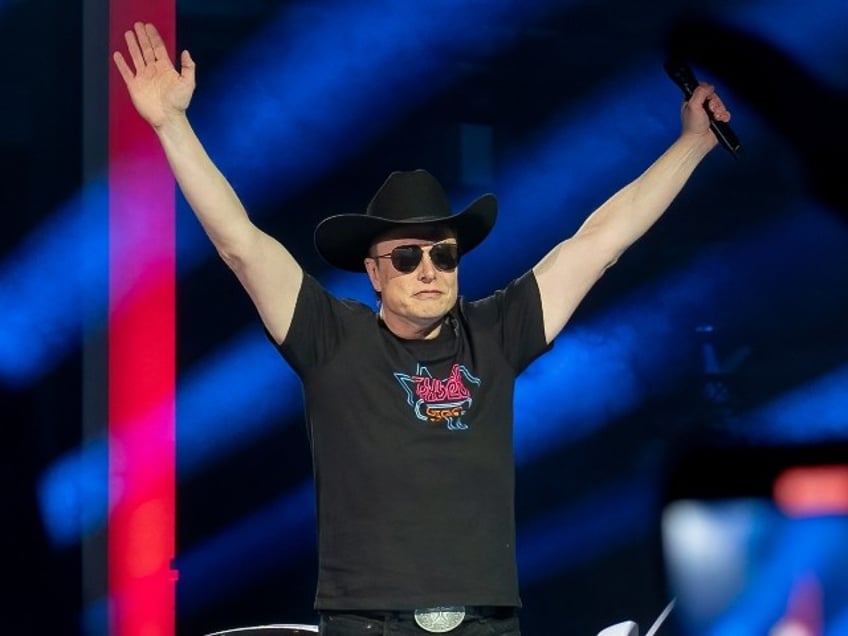 Elon Musk celebrates Texas (SUZANNE CORDEIRO/AFP/Getty)
The probe has been ongoing since 2017 and has recently expanded to include transactions between Tesla and other entities connected to Musk. People familiar with the investigation have indicated that a grand jury is involved, signaling the gravity of the situation.
One of the focal points of the investigation is "Project 42," a plan to construct an expansive glass building near Tesla's Austin-area factory and headquarters. While Musk has stated on social media that there isn't a glass house "built, under construction or planned," the Securities and Exchange Commission (SEC) has opened a separate civil investigation into the project, which follows an internal investigation of the project, which may be a glass mansion for Musk.
Prosecutors are also examining whether Tesla has properly disclosed any perks that Musk might have received. At Tesla, Musk has at times personally guided what information is disclosed to shareholders. The company has stated that it generally doesn't provide perks or other personal benefits to its top executives, raising questions about the nature of these undisclosed benefits.
In addition to the undisclosed perks and "Project 42," Manhattan-based federal prosecutors have sought information about the driving range of Tesla's electric vehicles. This inquiry comes on the heels of other investigations into whether Tesla misled consumers and investors about the performance of its advanced driver-assistance system known as Autopilot.
Read more at the Wall Street Journal here.
Lucas Nolan is a reporter for Breitbart News covering issues of free speech and online censorship.