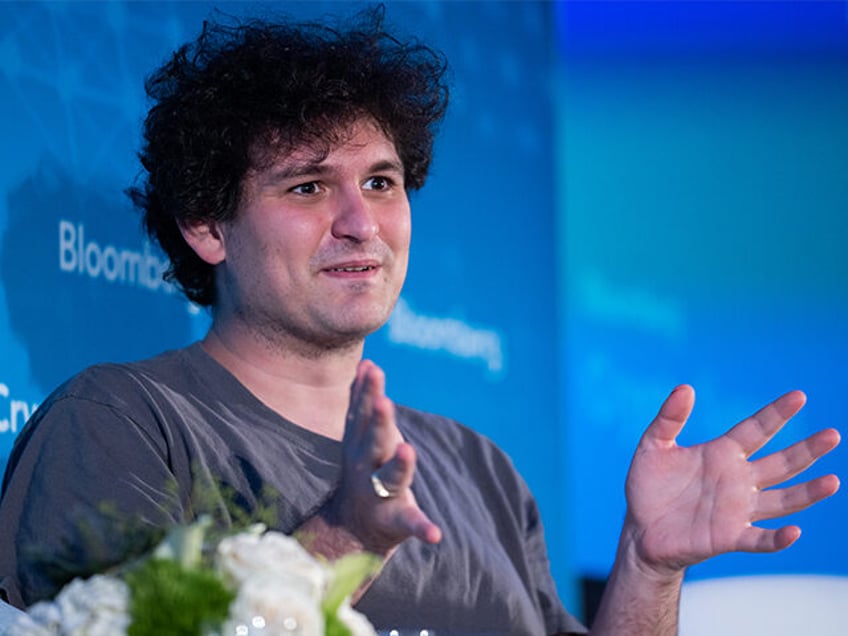 FTX, the bankrupt cryptocurrency exchange, has filed a lawsuit against Allan Joseph Bankman and Barbara Fried, the parents of disgraced former CEO Sam Bankman-Fried, alleging the misappropriation of millions of dollars.
CNBC reports that a new lawsuit, filed in the U.S. Bankruptcy Court for the District of Delaware by bankrupt crypto exchange FTX, accuses Bankman and Fried of exploiting their influence within FTX to enrich themselves by millions of dollars. The parents of disgraced CEO and Democrat mega donor Sam Bankman-Fried are alleged to have received a $10 million cash gift and a $16.4 million luxury property in the Bahamas from their son, despite knowing or blatantly ignoring that the FTX Group was insolvent or on the brink of insolvency.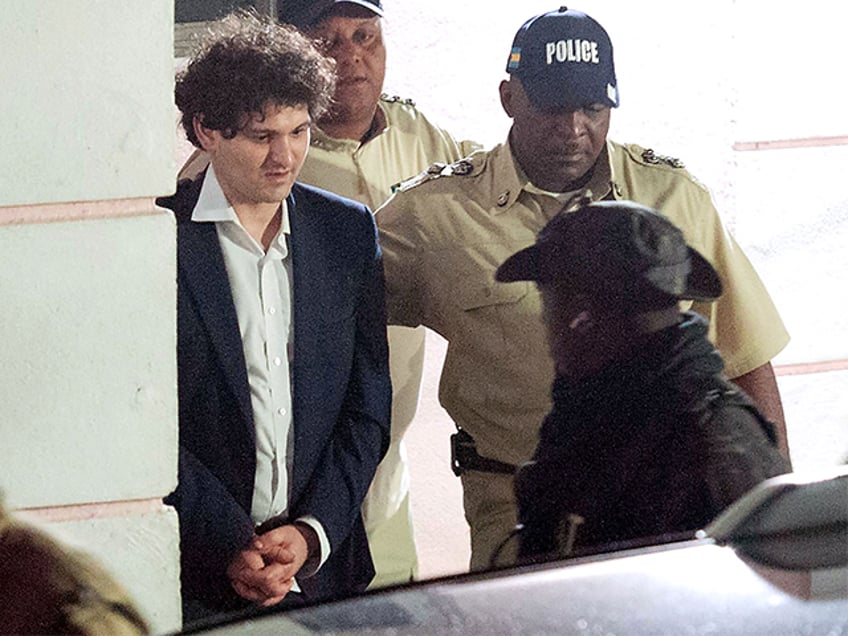 FTX founder Sam Bankman-Fried (second on left) is led away in handcuffs by officers of the Royal Bahamas Police Force in Nassau, Bahamas, on December 13, 2022. (MARIO DUNCANSON/AFP via Getty Images)
The court documents reveal that as early as 2019, Allan Joseph Bankman directly participated in efforts to cover up a whistleblower complaint that threatened to "expose the FTX Group as a house of cards." In a series of emails, Bankman expressed dissatisfaction with his annual salary of $200,000, stating he was "supposed to be getting $1M/yr." This grievance was elevated to his son, Sam, who within two weeks had collectively gifted his parents $10 million in funds coming from Alameda, a related entity.
Moreover, the lawsuit alleges that the parents "pushed for tens of millions of dollars in political and charitable contributions, including to Stanford University," seemingly designed to boost their professional and social status. Barbara Fried is also accused of encouraging company insiders to avoid federal campaign finance disclosure rules by "engaging in straw donations or otherwise concealing the FTX Group as the source of the contributions."
Breitbart News previously reported that Bankman-Fried's father sits on the board of dark money group Arabella Advisors:
A lawsuit found that Sam Bankman-Fried's father sits on the advisory board of the leftist dark money group Arabella Advisors.

Arabella Advisors is a for-profit consultancy group that manages leftist nonprofit groups that sponsor entities that do not have to disclose their donors. Political groups that do not disclose their donors are commonly referred to as "dark money groups."
The lawsuit comes as Sam Bankman-Fried faces multiple wire and securities fraud charges related to the alleged multibillion-dollar FTX fraud. Federal prosecutors describe the case as "one of the biggest financial frauds in American history." Bankman-Fried has pled not guilty to all charges, and his criminal trial is set to begin on October 3 in Manhattan.
Read more at CNBC here.
Lucas Nolan is a reporter for Breitbart News covering issues of free speech and online censorship.