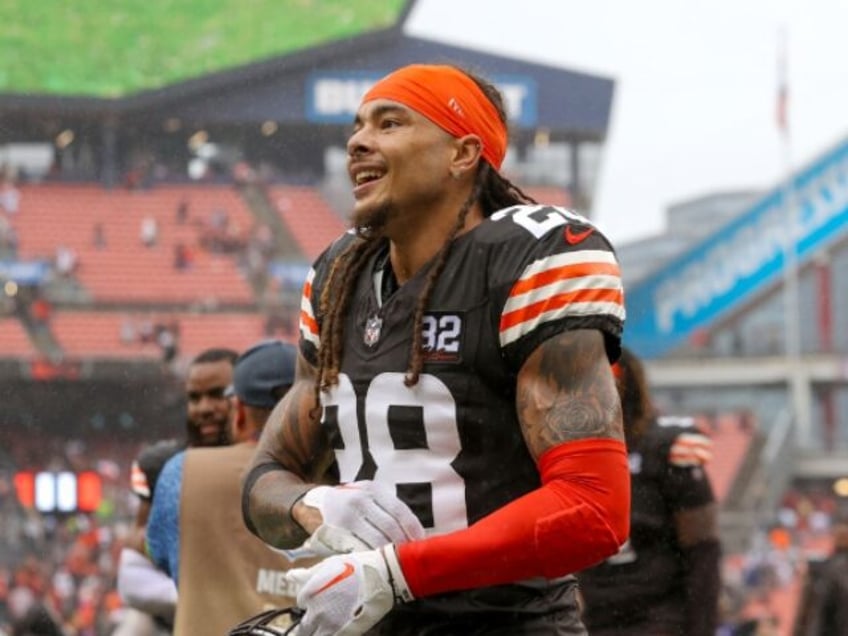 There's injury, there's insult, and there's what Browns cornerback Mike Ford did to a Steelers fan on Sunday.
After the Browns' 13-10 win over their archrival, Ford ran up to a Steelers fan in the front row and threw his iconic "Terrible Towel" on the ground. Frod then seemed to make a peace offering by handing the fan a Browns towel. But before anyone gets carried away thinking that this is some kumbaya moment, Ford grabbed the Terrible Towel as he was running off the field and wiped his ass with it.
After their win, #Browns CB Mike Ford threw a Terrible Towel to the ground and gifted a Steelers fan in the crowd with a Browns towel.

He then had other uses for the yellow rag. pic.twitter.com/IUETLYrKC0

— Camryn Justice (@camijustice) November 20, 2023
Unless they face each other in the playoffs (which is highly unlikely), the Browns and Steelers will not face each other again this year. So, Pittsburgh fans will have to wait until next year to seek revenge.
The win was huge for the Browns as they advanced to within a game of division-leading Baltimore and kept their playoff hopes alive. However, in four of their next five games, the Browns will have tough games against the Broncos, Rams, Jaguars, and Texans, with three of those four games on the road.
In other words, it was a good win for the Browns, but they have a long way to go.