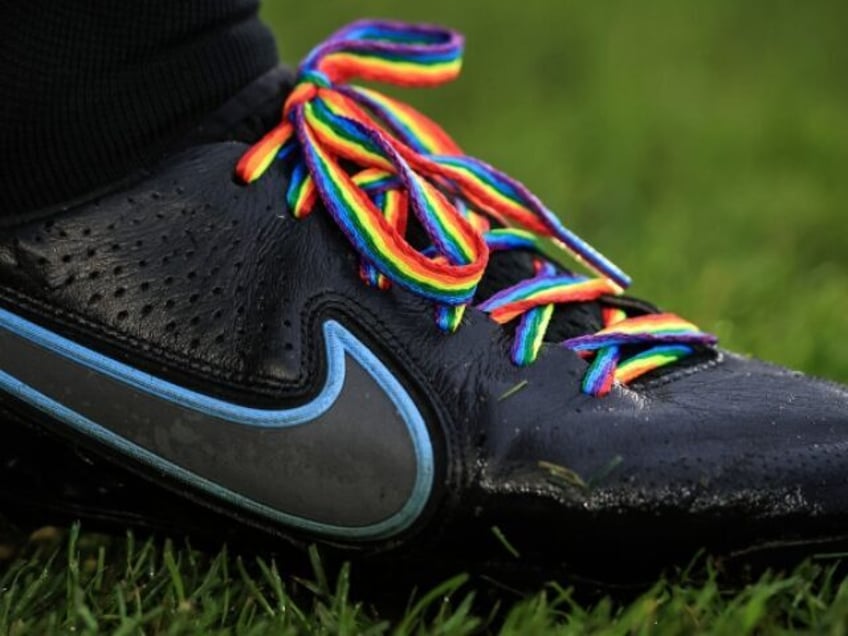 A male-born transgender athlete has quit a British soccer team when faced with opposing teams refusing to play against his team after he broke an opponent's knee during a match. But even after quitting, the trans player is threatening to sue.
Opponents had refused to play against Francesca Needham, 30, after he broke a female player's knee as she tried to block his shot. Many claimed they were "terrified" to face Needham on the field, according to the Daily Mail.
Needham ultimately resigned from the Rossington Main Ladies team in Doncaster, South Yorkshire, saying he did so for the good of the team after many opponents refused to play them. But he was not happy to fade off into the sunset.
A man who 'identifies' as a woman is threatening to sue for discrimination because women have rightly refused to compete in the women's football league with him.#TransAgenda #SaveWomensSport #FrancescaNeedham #WomensLeaguehttps://t.co/ybU2nk47UQ

— Alex Bloodfire (@alexbloodfire) November 20, 2023
In a statement to the team's Facebook page, Needham decried the fact that he "faced challenges from teams unwilling to play against us while I am on the field."
He went on to warn about legal action.
"This unfortunate circumstance has prompted me to investigate pursuing a case of discrimination, as I believe it represents a breach of a code of conduct regarding diversity and inclusion, as well as safeguarding of adults in football established by both the Football Association and the Sheffield and Hallamshire Women and Girls League," he wrote.
"It's disheartening," Needham continued, "to acknowledge that this situation contradicts everything in the diversity and inclusion policies, given that I have diligently met every single requirement set out by the Football Association to play."
"I sincerely hope that this issue of perceived discrimination against me can be resolved peacefully and promptly," he concluded.
Rossington Main Ladies gave Needham their full backing, and why not? They don't face injury on the field at Needham's hands. Their opponents do.
A manager for an opposing team — who asked the media not to name him — noted that Needham is a large and powerful player whose size frightened opponents.
Male footballer Francesca Needham has quit a women's football team and threatened to sue for discrimination because females refused to play against him. Francesca recently caused a female player's knee to break when she blocked a shot from him. He argues he was given clearance by… pic.twitter.com/xMH6CQFCvw

— Two Genders One Truth (@2genders1truth) November 20, 2023
"It was obvious," the manager told the Mail. "Unfortunately, the FA allowed it to happen but didn't let anyone know. She's quite a big, strong player. People have refused to play because they are worried about the safety of the players."
"My players were backing out of challenges as psychologically it's quite a big thing when you are playing against a biological man, it's quite scary. They were terrified," he added.
Another league manager said that he has teenagers on his team, and parents were not happy over Needham's inclusion.
"I have 16 and 17 year old players playing for me, and their parents weren't too keen to put their welfare at risk," he said, adding that it is a "welfare" and safety issue, not a "transgender issue."
The women's league, though, approved Needham's bid to play in the league and insisted he had satisfied their rules for testosterone levels and other transgender requirements.
Follow Warner Todd Huston on Facebook at: facebook.com/Warner.Todd.Huston, or Truth Social @WarnerToddHuston