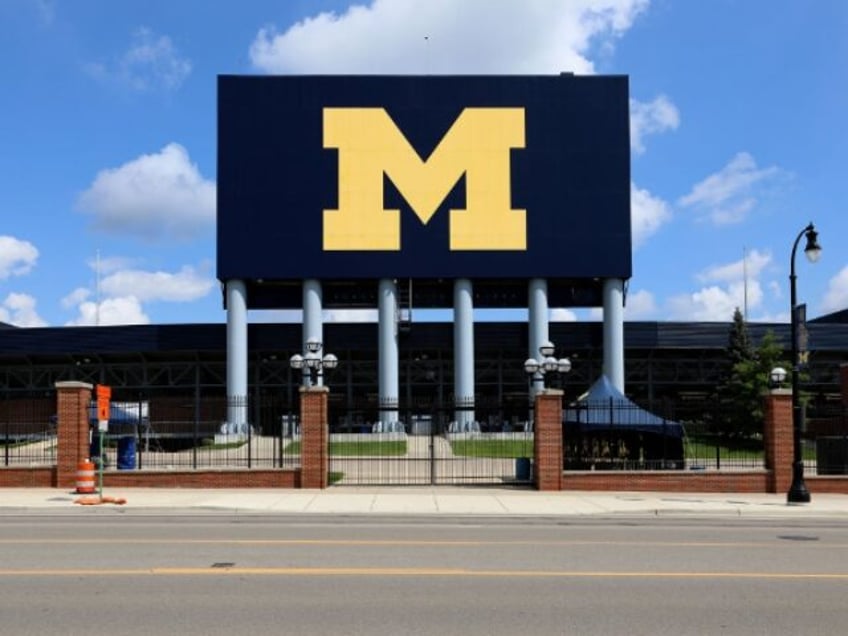 According to reports, the University of Michigan has been presented with extensive evidence collected by the NCAA as it investigates allegations that the school was involved in a sign-stealing campaign likely conducted by now-former staffer Connor Stalions.
The evidence reportedly shows that a university booster helped fund Stalions' escapades across dozens of Big Ten games and also that an assistant coach destroyed evidence on a computer when the scandal broke, according to Yahoo Sports.
The evidence may have even convinced the school and attorneys for head coach Jim Harbaugh to drop an attempt in court to gain a temporary restraining order against Harbaugh's three-game suspension. This filing was supposed to have been heard in a Washtenaw County, Michigan, Circuit Court on Friday morning.
The school also just fired linebackers coach Chris Partridge.
Sources told Yahoo that Partridge allegedly suggested destroying evidence, as noted in the NCAA's information package sent to the university.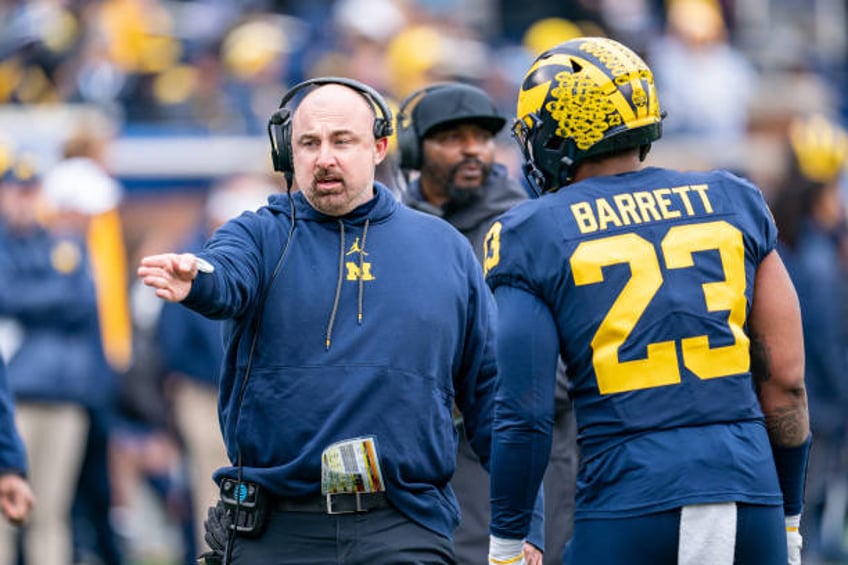 Linebackers Coach Chris Partridge speaks with Michael Barrett, #23 of the Blue Team, during the second quarter of the Michigan Football spring game at Michigan Stadium on April 1, 2023, in Ann Arbor, Michigan. (Jaime Crawford/Getty Images)
The NCAA's evidence additionally identified someone named "Uncle T" as the university booster who helped fund Stalions' travel around the Big Ten.
Stalions, who was identified as a "recruiting analyst," officially resigned from his position early this month. But the school had already suspended him weeks before.
The suspended staffer allegedly purchased tickets in his name for more than 30 games over the past three years at 11 different Big Ten schools. He was reportedly even seen standing on the sidelines at other schools during some of these games.
Stalions has been accused of engaging in a sign-stealing scheme, including illegal video, electronic spying, and written notes. A report from October report states that Stalions forwarded the tickets he bought to at least three other people in various parts of the country.
None of the games he bought tickets for involved the team he worked for. Instead, they were all allegedly involving other teams.
Harbaugh was handed a three-game suspension that has left him sitting out the last three games of the regular season. But during last weekend's game, he proclaimed the Wolverines "America's team" after their win against Penn State.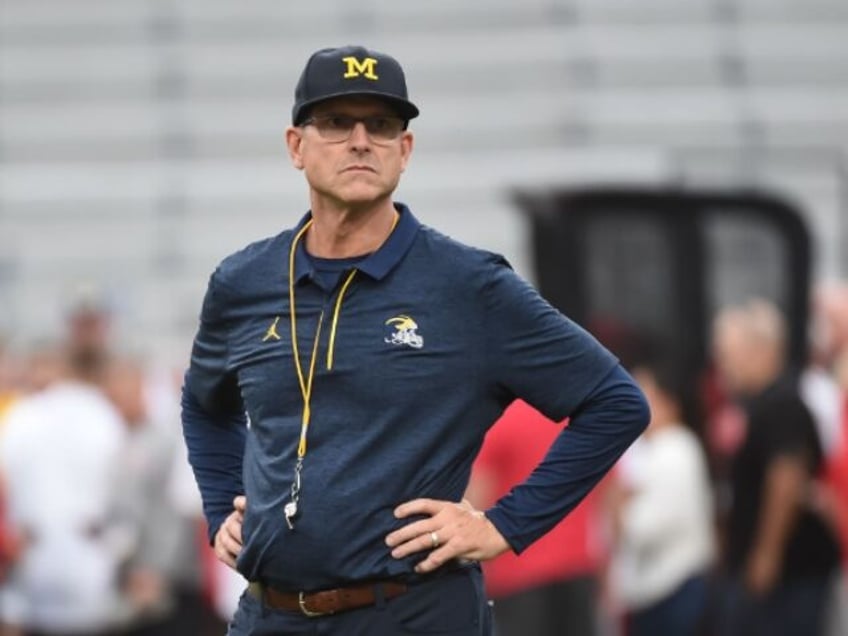 Michigan head coach Jim Harbaugh (Steve Branscombe/Getty Images)
Harbaugh is currently serving a three-game suspension for the sign-stealing scheme.
Follow Warner Todd Huston on Facebook at: facebook.com/Warner.Todd.Huston, or Truth Social @WarnerToddHuston