The boat was stranded off the coast of Hernando Beach in the Gulf of Mexico
A couple and their pup were stranded in a sailboat taking on water about 90 miles off Hernando Beach on the west coast of Florida.
A porthole broke, and water filled their vessel, according to the U.S. Coast Guard, which released video of its helicopter crew rescuing the trio.
A Coast Guard chopper hovered above the boat in the Gulf of Mexico as the aircrew pulled the couple and their dog to safety. 
Everyone is in "good health," the Coast Guard said in a press release. 
POLICE RESCUE WOMAN FROM SERIAL KIDNAPPED IN SHOCKING BODYCAM VIDEO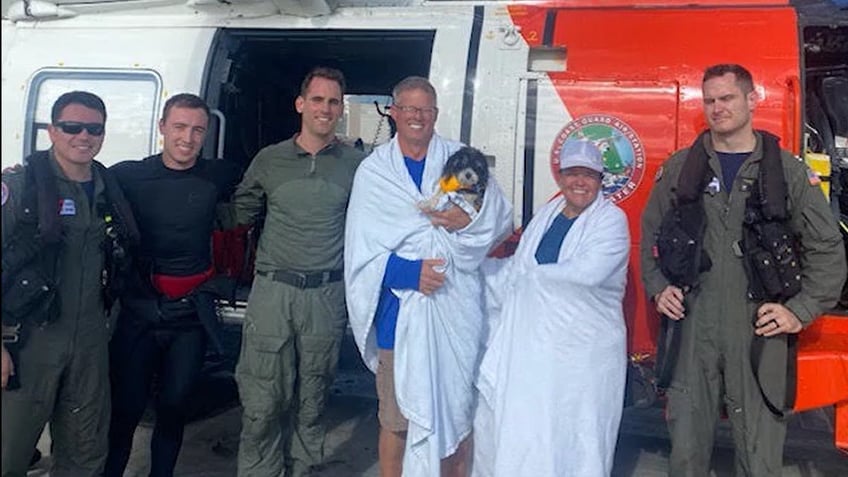 A couple and their dog were in a sinking ship before they were rescued by the U.S. Coast Guard. (United States Coast Guard)
The Coast Guard received a digital selective caller (DSC) alert around 11 a.m. Saturday.
The water damaged the electronics on the boat, according to the Coast Guard, but the DSC alert instantly pushed a distress alert to the Coast Guard and other rescue authorities.
ALERT HOTEL STAFF HELPS SAVE KIDNAPPED FLORIDA WOMEN FROM CAPTORS: REPORT
"Due to the reported water ruining the system, this alert gave us their last known position and allowed us to investigate because the owners registered it to their equipment," Lt. j.g. Connor Sullivan, command duty officer, Sector St. Petersburg, said in a statement.
That's how they were able to find and rescue the family.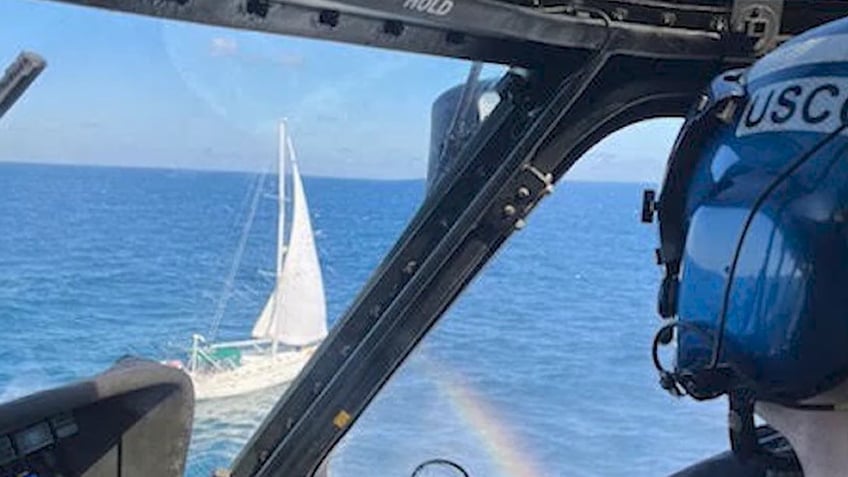 The U.S. Coast Guard circling a stranded vessel off the coast of Florida before making a rescue. (U.S. Coast Guard)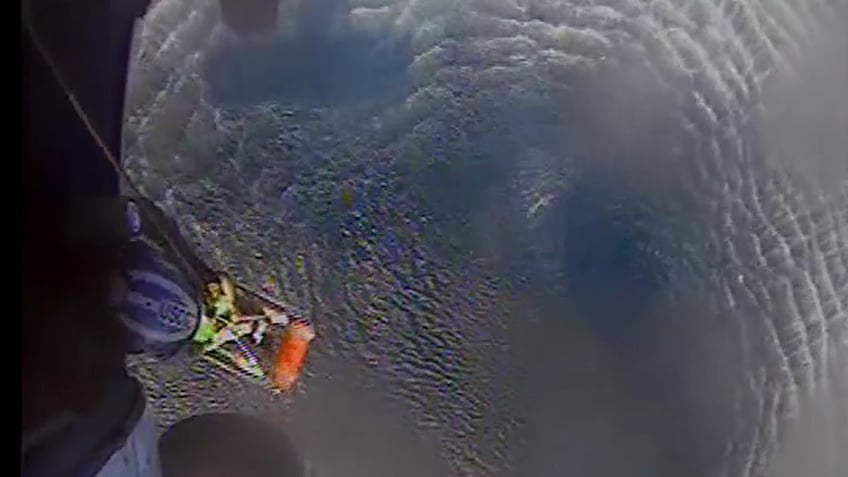 U.S. Coast Guard saving the people and dog on a stranded boat off Florida's west coast. (U.S. Coast Guard)
Salvage for the vessel is being coordinated, the Coast Guard said. 
Chris Eberhart is a crime and US news reporter for Fox News Digital. Email tips to This email address is being protected from spambots. You need JavaScript enabled to view it. or on Twitter @ChrisEberhart48.