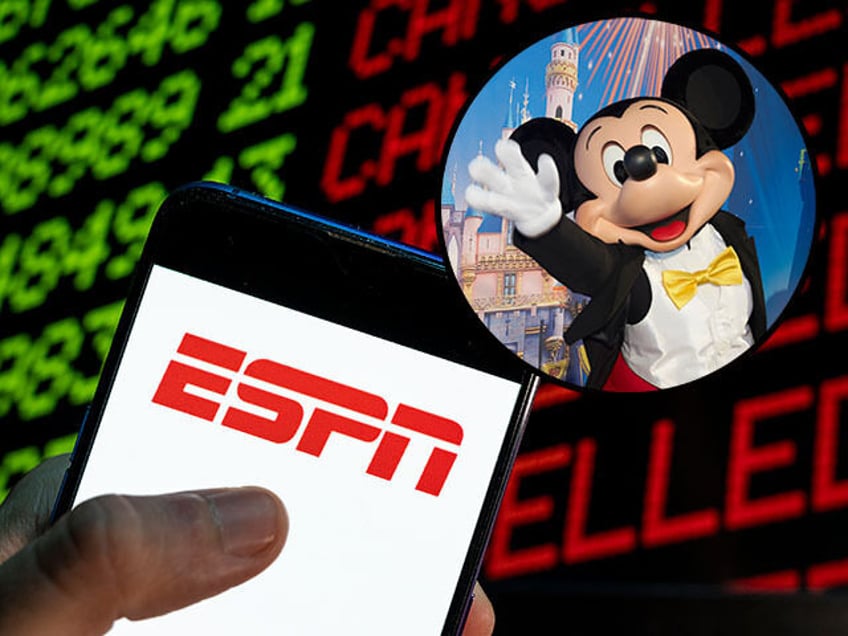 ESPN has sent out requests to the big three sports leagues to consider buying a stake in the cable sports network as layoffs and cost-cutting continues, according to a report.
As its financial losses grow by the day, Disney said it would begin looking for ways to unload large chunks of ownership stakes in TV networks, including ESPN, ABC, FX, National Geographic, Freeform, and others.
Now, at least where it concerns ESPN, it looks like that effort includes offering a stake to the major leagues.
Early in July, Disney chief Bob Iger told CNBC that the Mouse House is searching for new partners that might be open to sinking cash into these networks, which may "not be core" to Disney's best interests.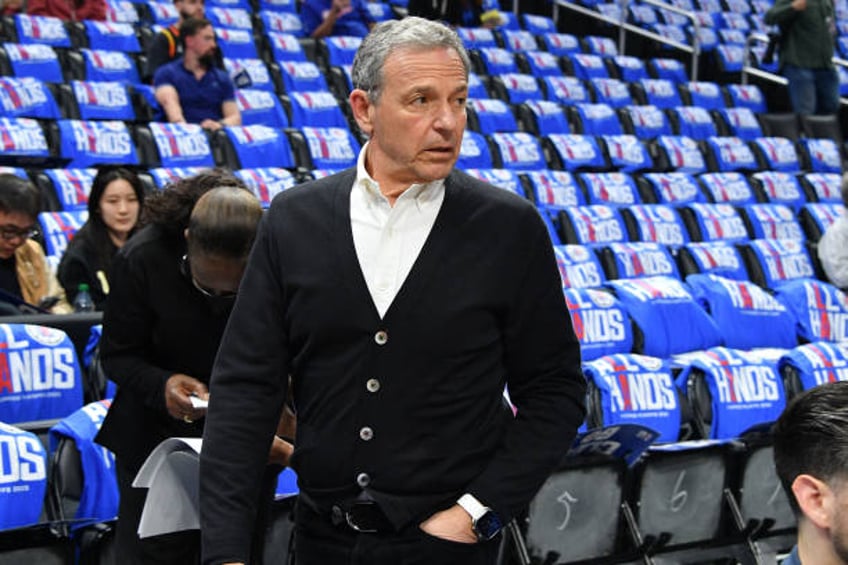 Bob Iger attends a basketball game between the Los Angeles Clippers and the Phoenix Suns at Crypto.com Arena on April 20, 2023, in Los Angeles, California. (Allen Berezovsky/Getty Images)
Iger added that he intended to take an "expansive" view of how to push off costs onto others. As part of that effort to get out from under the costs of running ESPN, Disney has reportedly held preliminary talks with the NBA, NFL, and MLB to join them in losing money on ESPN.
An NBA spokesman seemed to confirm the meeting saying, "We have a longstanding relationship with Disney and look forward to continuing the discussions around the future of our partnership," CNBC reported on Friday.
Neither ESPN nor the NBA or MLB confirmed the reports.
Disney owns 80% of ESPN and aims to spread its ownership position around. Hearst owns the other 20%.
Still, despite the plans to lower its exposure, Iger insisted that Disney wants to stay in sports.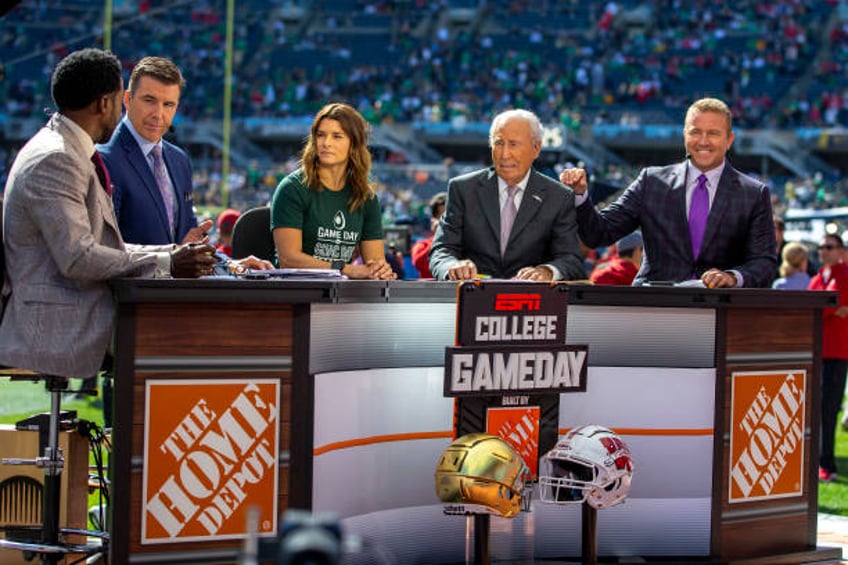 ESPN College Gameday staff Desmond Howard, Rece Davis, Lee Corso, and Kirk Herbstreit, along with celebrity guest picker former Indy Car and NASCAR driver Danica Patrick pick winners before a college football game between the Notre Dame Fighting Irish and the Wisconsin Badgers on September 25th, 2021 at Solider Field in Chicago, IL. (Dan Sanger/Icon Sportswire via Getty Images)
"Our position in sports is very unique, and we want to stay in that business," Iger said. "We're going to be open minded about looking for strategic partners that could either help us with distribution or content. I'm not going to get too detailed about it, but we're bullish about sports as a media property."
Disney has been facing severe budget shortages throughout its holdings, not just among its cable networks.
ESPN, in particular, has suffered several waves of layoffs.
Late last month, Disney and ESPN shed top talent such as Jalen Rose and long-time NBA analyst Jeff Van Gundy, among others.
The company is also suffering the ongoing disappointment of its Disney+ online streaming service, which has not taken off as expected.
That isn't even to mention its ongoing box office bombs that have cost the company nearly a billion dollars in losses.
Follow Warner Todd Huston on Facebook at: facebook.com/Warner.Todd.Huston, or Truth Social @WarnerToddHuston