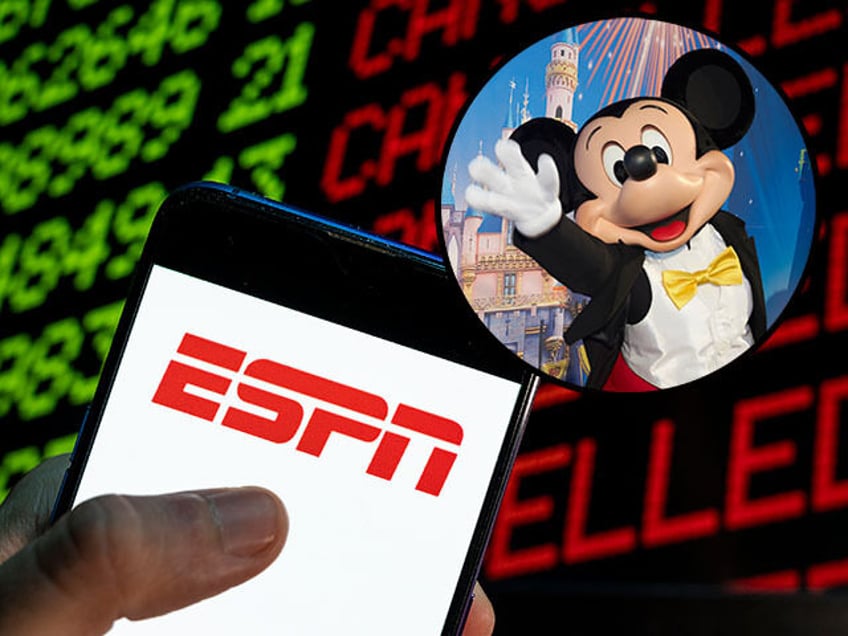 As its financial losses continue to mount, entertainment giant Disney is starting to look for ways to unload large chunks of ownership stakes in TV networks, including ESPN, ABC, FX, National Geographic, Freeform, and others.
Disney chief Bob Iger recently told CNBC that the Mouse House is searching for new partners that might be open to sinking cash into these networks, which may "not be core" to Disney's best interests.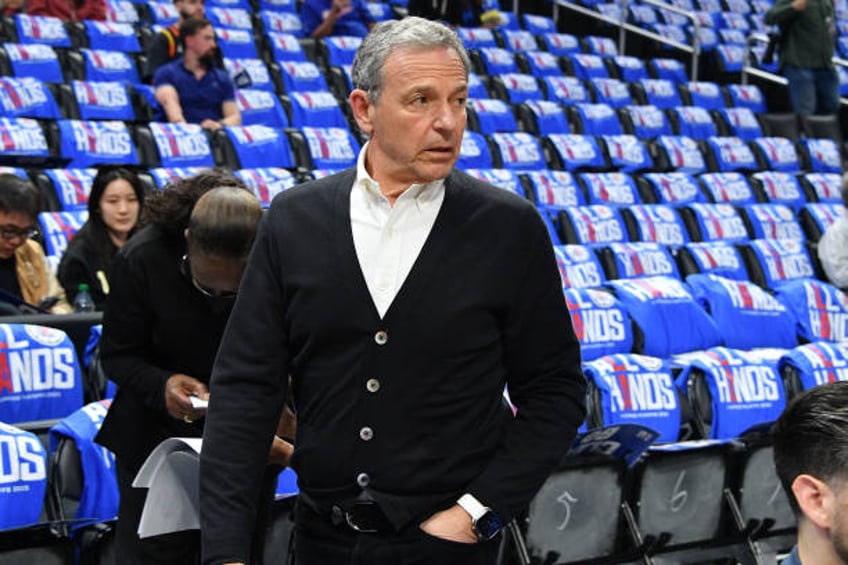 Bob Iger attends a basketball game between the Los Angeles Clippers and the Phoenix Suns at Crypto.com Arena on April 20, 2023, in Los Angeles, California. (Allen Berezovsky/Getty Images)
Iger appeared on the cable news network on Thursday and said that some of the financial problems he is facing as CEO are " self-inflicted."
Iger, of course, was CEO several years ago and has retaken the role after Bob Chapek was removed, and he, Iger, was once again given the job.
"After coming back, I realized the company is facing a lot of challenges, some of them self-inflicted," he said.
Iger added that Disney will take an "expansive" view of how it will begin to consider its cable empire, some of which "may not be core to Disney."
"The challenges are greater than I had anticipated," Iger exclaimed. "The disruption of the traditional TV business is most notable. If anything, the disruption of that business has happened to a greater extent than even I was aware."
The Disney CEO went on to say that the company has already held some meetings with others who might invest in ESPN and other networks to help alleviate Disney's full financial exposure with these assets.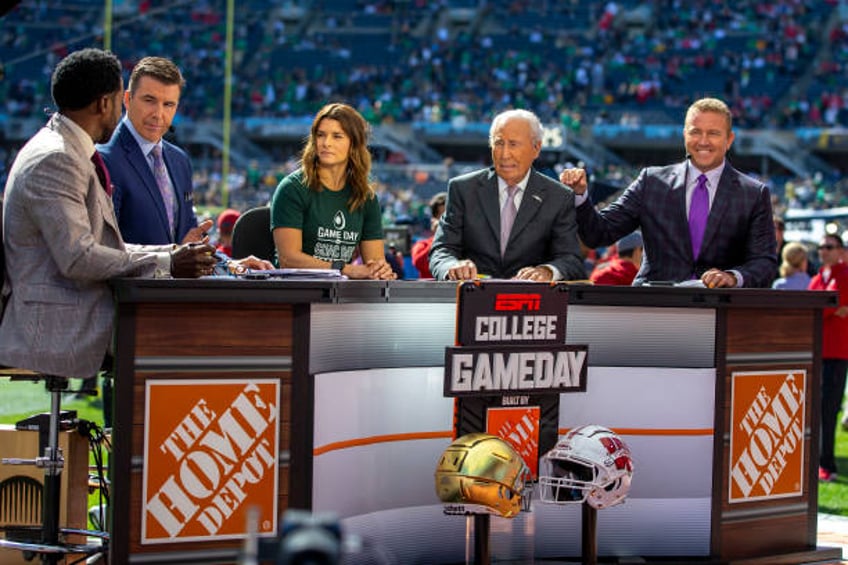 ESPN College Gameday staff Desmond Howard, Rece Davis, Lee Corso, and Kirk Herbstreit, along with celebrity guest picker former Indy Car and NASCAR driver Danica Patrick pick winners before a college football game between the Notre Dame Fighting Irish and the Wisconsin Badgers on September 25th, 2021 at Solider Field in Chicago, IL. (Dan Sanger/Icon Sportswire via Getty Images)
Disney, for instance, may be looking to have Hearst take a greater stake in ESPN. Disney owns 80% of ESPN, while Hearst Communications now owns 20 percent.
The company is also suffering the ongoing failure of its Disney+ online streaming service, which has not taken off as expected.
Follow Warner Todd Huston on Facebook at: facebook.com/Warner.Todd.Huston, or Truth Social @WarnerToddHuston