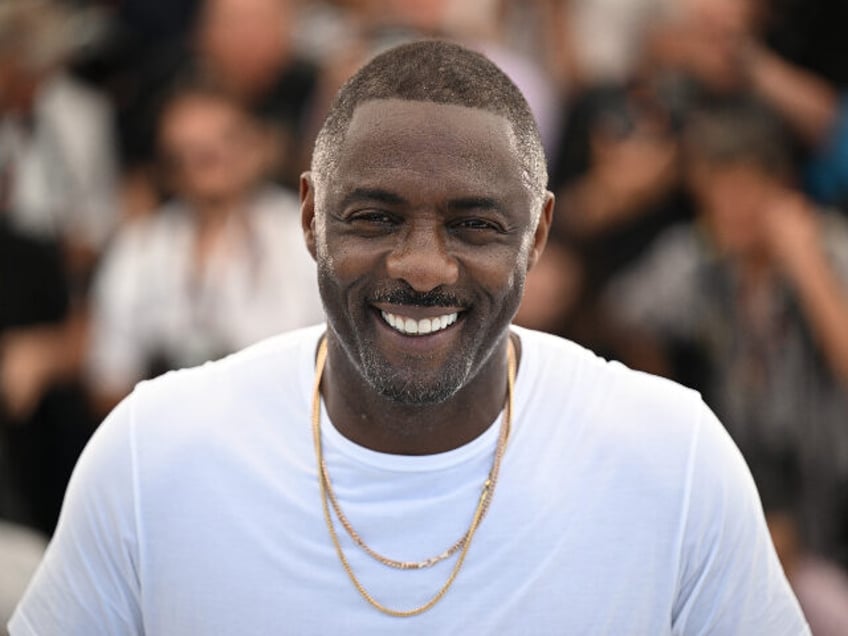 The Wire star Idris Elba says actors playing roles in video games like Phantom Liberty is a "sign of the times." The actor, who appears in an expansion for the popular video game Cyberpunk 2077, believes more big name actors will appear in high-end games as Hollywood's woes deepen.
After being asked if he sees video games becoming a growing medium of work for actors, Elba said it is "a sign of the times," according to a report by BBC News. His comments come as the weekend box office in the United States hit a new low for the year. As Hollywood is sucking wind, actors are looking elsewhere for high profile roles.
"Games and actors have always worked together but we're seeing more notable film actors being moved into gaming," Elba, who stars as Solomon Reed in the latest spy-thriller adventure expansion for Cyberpunk 2077: Phantom Liberty, told the outlet.
In recent years, the games industry has featured a growing number of celebrities — such as Game of Thrones star Kit Harington, Mr. Robot star Rami Malek, and comedian Conan O'Brien — who are taking on character roles using both their voice and appearance.
"Every game now that has a big engine also has these big film-like cut scenes that are equally as entertaining," Elba said. "You can skip them, but most times you sit and watch, because your fingers are hurting from the last round."
The Luther star explained that the process of appearing in a video game is very similar to traditional acting.
"Character work is character work, performance is performance," he said. "You're using the same muscles, whether it's games, or commercials or whatever else you are doing."
"The difference with games is you definitely have to collaborate even deeper, because you're relying on an animator and a bigger team around you," Elba added.
The actor went on to say that he foresees a hybrid medium of film and videogames coming to fruition in the future.
"I think there's definitely a world where the two worlds really do merge," he said. "We almost have it with virtual reality. You can be in a virtual world within a movie or a game and just look around."
When it came to playing Solomon Reed in Phantom Liberty, Elba said that the experience was like "being a puppet master but without the strings."
"After seeing early artists' impressions of Solomon Reed, I got a sense of it. Then you put the suit on, get the dots on your face, and you start acting," the actor explained.
"It's like being a puppet master but without the strings. You're using this whole vessel to create something that you can't actually see. Someone else is going to do the work for you," Elba said, adding that the entire process gave him a "full new appreciation for the art form."
You can follow Alana Mastrangelo on Facebook and Twitter at @ARmastrangelo, and on Instagram.