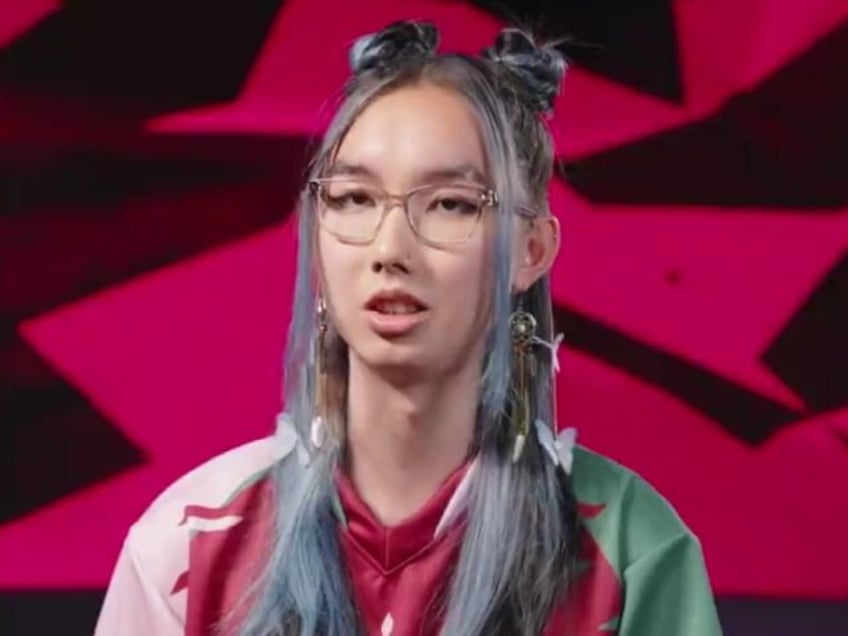 Popular online competitive game League of Legends launched a competitive program for women and gamers from "marginalized genders," which resulted in the program being dominated by biological men, with only one biological female being highlighted in the "Game Changers" promotional video.
Just one female gamer has been featured in the esports "Game Changer" program created for "women" or "marginalized genders." A video posted to X, formerly known as Twitter, showed that the vast majority of those participating in the program were biological males.
"I think it's a really good opportunity," biological male gamer Rhyle, who uses "she/her" pronouns, said of the Game Changer program. "Something especially that I've struggle with is, like, getting the chance to prove myself."
Watch Below:
We had to ask the players:

What does LCS Game Changers mean to you? pic.twitter.com/yfBI3v2TUV

— LCS (@LCSOfficial) September 23, 2023
"Like, actually getting the opportunity to go to tryouts, to, like, play in combines is, like, something I've been denied, like, several times, especially even in times where I really should have been given the opportunity," the gamer continued.
"And, so, it's really just a wonderful opportunity to show myself off, and show off what I have. And I'm sure a lot of the other players feel the same way," Rhyle added.
Another biological male gamer named, Billy Worth, who uses "they/them" pronouns, said "LCS Game Changers means uplifting women and people of marginalized gender and demonstrating how, despite what people may think, we're actually, like, very talented."
A third biological male gamer, Heloisia, who uses "she/they" pronouns, said, "I really view [the program] as something to showcase what women and other marginalized genders are doing in esports."
"It's something that's really growing and ever increasingly important in the field," Heloisia added. "Because there is so much of a population of women gamers, and I know that some of them might not feel like they can do it, but I hope that this this program shows them what their capabilities are."
The only biological female featured in the video was "Avril," who said the program is like a "light at the end of the tunnel, because, especially [for] women, and especially, like, I've dealt with a lot of bad things in this c0mmunity that, like, has really pushed me and shied me away from committing all my time to this."
"But Game Changers is, like, literally the biggest reason why I haven't left yet, and the biggest reason why I still have that drive," she added.
The mission of the League of Legends Championship Series (LCS)'s Game Changer program is to open "more opportunities for women and marginalized genders in League of Legends esports." LCS is a competitive league for the popular game, with the finals being held in Los Angeles.
In order to be eligible for the program, gamers must be 18 years of age or older, a resident of the United States or Canada, and "be a woman or of a marginalized gender," among other qualifications.
You can follow Alana Mastrangelo on Facebook and Twitter at @ARmastrangelo, and on Instagram.