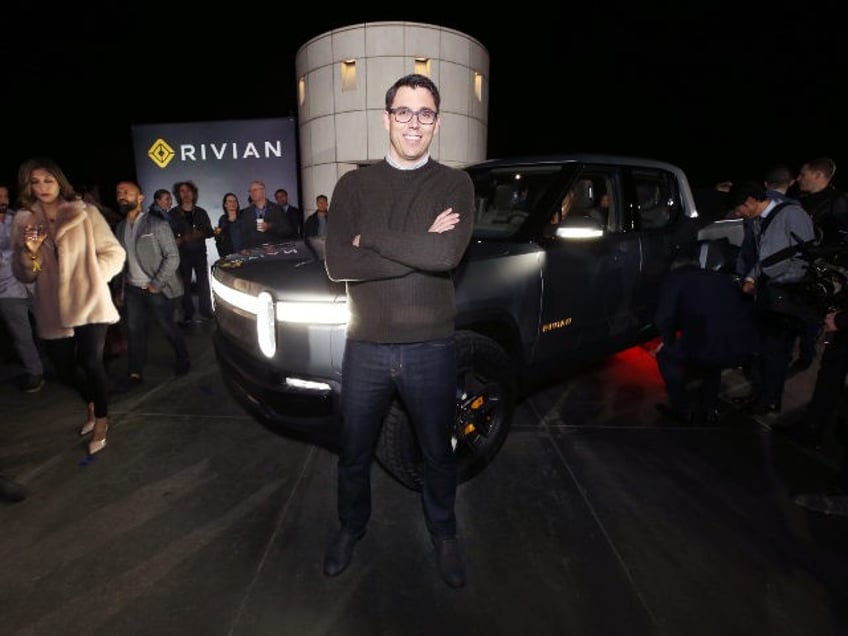 Rivian Automotive, a market leader in producing electric pickup trucks, has struggled with producing electric vehicles (EVs) that can accomplish tasks their gasoline engine counterparts handle with ease. A new report from the Wall Street Journal shows the company also struggles with profitability. The company reportedly loses an average of $33,000 for every truck it sells.
The Wall Street Journal reports that Rivian Automotive has positioned itself as a trailblazer in the electric vehicle sector, aiming to deliver an unparalleled driving experience by combining sports-car handling, advanced features, and robust design in its pick up trucks and other models. But not everything is working out according to the company's plans.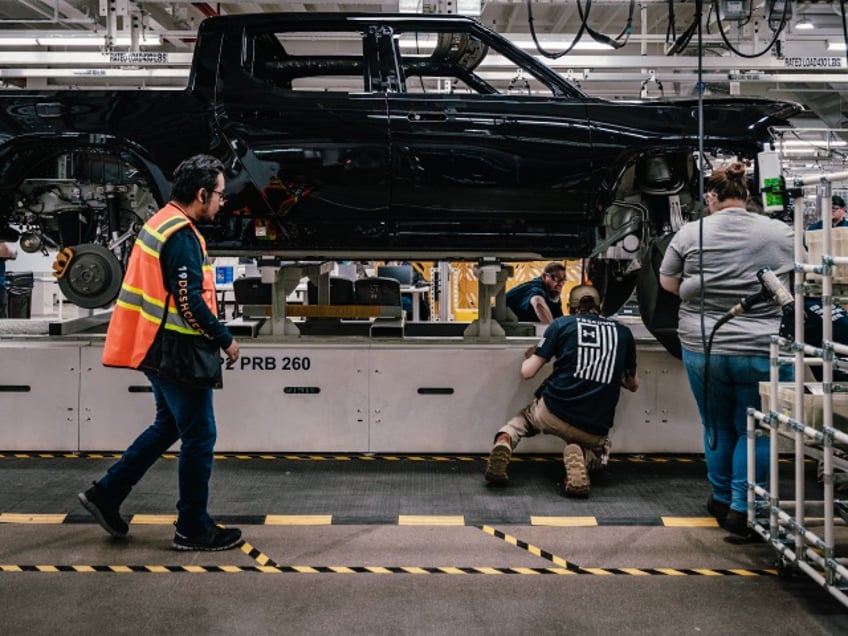 Workers assembly components of a Rivian R1T electric vehicle (EV) pickup truck at the company's manufacturing facility in Normal, Illinois, US., on Monday, April 11, 2022. Rivian Automotive Inc. produced 2,553 vehicles in the first quarter as the maker of plug-in trucks contended with a snarled supply chain and pandemic challenges. Photographer: Jamie Kelter Davis/Bloomberg
Rivian's vehicles, with an average selling price exceeding $80,000, have not resulted in profits. In fact, the company suffered a loss of $33,000 on every vehicle sold in the second quarter. The financial strain is evident, but Rivian Founder and Chief Executive RJ Scaringe claims, "We're competing to build something that's truly better than all the alternatives, and to try to do that on a limited budget would be detrimental to us achieving our mission."
Rivian's journey has been marked by a juxtaposition of financial success and operational struggles. The company made a splash in the market with its IPO in 2021, raising nearly $12 billion and momentarily achieving a valuation surpassing some established automakers. However, the operational side painted a different picture. Rivian grappled with manufacturing troubles, burning through half of its $18 billion cash pile in two years and operating at less than one-third of its build capacity. The company's ambitious launch of three models in quick succession further complicated the production dynamics.
Breitbart News previously reported on the poor performance of Rivian's electric pickups in the real world. In one case, an owner's "honeymoon phase" ended when his truck got stuck in the snow:
In an interview with Insider, Merrill explains that he was initially overjoyed with his new R1S, saying: "I was in a honeymoon phase. It's an incredible car, and it handles unlike anything I've ever driven." However, when the car got stuck in 2.5 feet of snow, his love affair with the truck promptly ended. Merrill commented on his expectations, stating: "I had seen all the Rivian marketing campaigns with the cars just eating through the snow, so it was kind of like, man, this is disappointing."

When the Rivian truck became stuck in the snow, a safety feature immobilized the vehicle. The vehicle displayed a critical error and indicated it would have to be taken to a service center. Merrill later suggested that a straightforward reset might have fixed the problem, but Rivian's customer service did not mention that option during his initial call.
Recently, CEO RJ Scaringe made comments mocking the purchase of gasoline vehicles, seemingly forgetting the problems his electric pickups are constantly running into.
As Breitbart News reported:
Electrek reports that Rivian CEO, RJ Scaringe, recently compared the purchase of internal combustion engine (ICE) vehicles to "building a horse barn in 1910."

Rivian exceeded market expectations by delivering 12,640 EVs in the second quarter of this year. The company is on track to meet its annual production guidance of 50,000 vehicles. "The performance and drivability of an EV makes it so much more desirable than an alternative," Scaringe said. He added, "Buying a non-EV just feels very old," adding that while the environmental responsibility is a factor, he also feels that regular ICE cars are boring.
ad more at the Wall Street Journal here.
Lucas Nolan is a reporter for Breitbart News covering issues of free speech and online censorship.