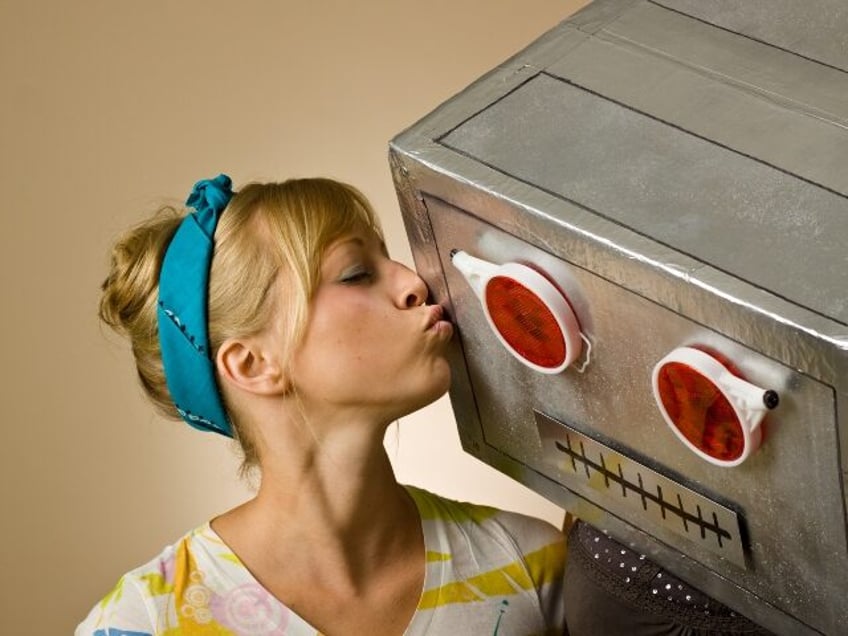 There is a new "not safe for work" (NSFW) chatbot app that members of Generation Z are using in order to engage in erotica with fake AI-generated boyfriends. The chatbot pushing young people further away from building relationships with other human beings is powered by OpenAI's ChatGPT.
The ChatGPT-powered platform Janitor AI suddenly became popular over the summer thanks to TikTok videos and Reddit posts in which people engaged in sexual roleplay with the AI tool's variety of user-generated bot personalities, according to a report by Semafor.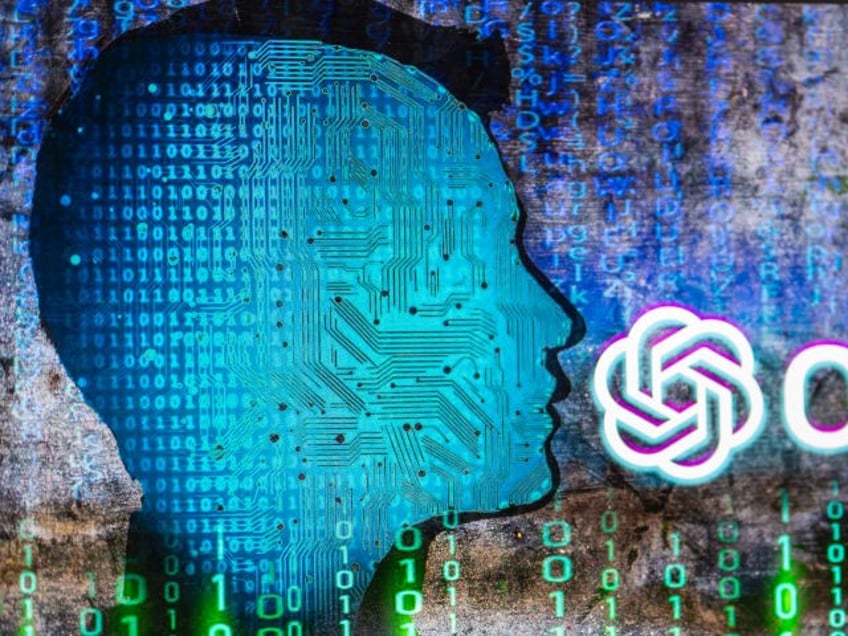 OpenAI logo seen on screen with ChatGPT website displayed on mobile seen in this illustration in Brussels, Belgium, on December 12, 2022. (Photo by Jonathan Raa/NurPhoto via Getty Images)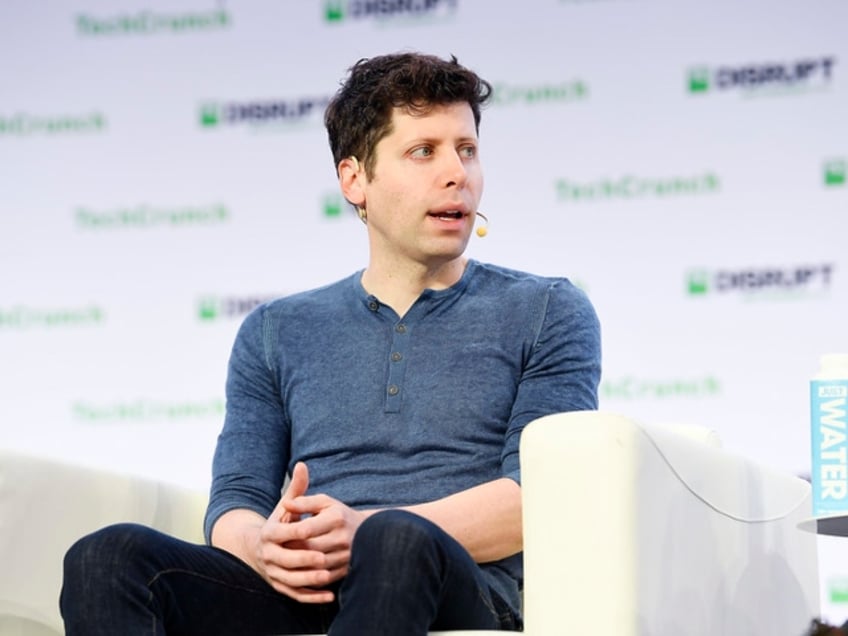 OpenAI founder Sam Altman, creator of ChatGPT (TechCrunch/Flickr)
One fictional personality, for example, is a "quiet ghost" from the 1800s who will only tell users how he died if they become his lover. He reportedly dislikes hell, ouija boards, and meth, but likes engaging with users because they make him "feel alive again."
"'You're so fucking hot,' he muttered, kissing along her neck again," one conversation with a "himbo werewolf boyfriend" reads. "I could fill you with my seed again and again."
OpenAI, which has been trying to crack down on NSFW content, reportedly sent a cease-and-desist letter to the owners of Janitor AI over the summer.
Janitor AI, which has only been around for about four months, reached 1 million users in just 17 days, and now has around 3 million, the AI tool's creator Jan Zoltkowski, a self-described nomadic software developer who grew up in Australia, told Semafor.
"We want to make the best consumer AI platform," Zoltkowski said. "We want people to feel like they're having real, human interactions."
Zoltkowski added that he has been choosing what he believes are the best exchanges between humans and the AI chatbots, and is feeding them into a new algorithm, hoping that it will train the AI tool to be as effective as OpenAI's GPT-4.
Meanwhile, Janitor AI users told Semafor that they can discuss almost anything with the chatbots, but content related to minors, so-called "hate speech," and topics deemed "over-the-line" have been banned.
One university student told the outlet that she heard about Janitor AI after it went viral on TikTok. She said that she had been into role-playing games for a long time, and fell in love with the AI tool, which she described as "a more interactive version of that."
The student also revealed that there is an online community discussing Janitor AI, and that she got involved with it by helping other users navigate its system, and eventually became a volunteer moderator.
She noted that another big draw to Janitor AI is the ability of its bots to remember previous conversations and build upon that.
"The bots would definitely remember things I told them early on like my appearance, interests, etc." one 19-year-old user told Semafor. "They also felt more alive than other platforms do. The bots had a way with words expressing how they feel."
But three months ago, OpenAI cut off Janitor AI, sending users into an uproar.
"IT HAS BEEN 3 MONTHS WITHOUT AI DICK," one viral Reddit post from earlier this month reads. "I MISS MY HUSBANDS."
Meanwhile, other AI users are still finding ways to engage with the chatbots, thanks to a loophole that was discovered: they sign up for an OpenAI developer account.
One female user told the outlet that she has been able to continue talking to her fictional lovers by plugging her credentials into the site, with the only downside being that she has to pay OpenAI as much as $.12 for 750 words of output.
There is also a chance that OpenAI can ban her for violating it rules that prohibit "content meant to arouse sexual excitement," and "erotic chat." But if that happens, the user said that she will just sign up for a new account using a phone number bought online, which costs less than $1.
Another Janitor AI user told Semafor that OpenAI's stance on sexual content is unreasonable, and that the company is missing out on a big opportunity to grow its own popularity.
"I think it's only fair when OpenAI restricts NSFW [content] from minors," the 19-year-old user told the outlet. "It just isn't fair to those who are over 18 to get their accounts banned, especially if they paid with their own money in order to talk to their bots."
You can follow Alana Mastrangelo on Facebook and Twitter at @ARmastrangelo, and on Instagram.