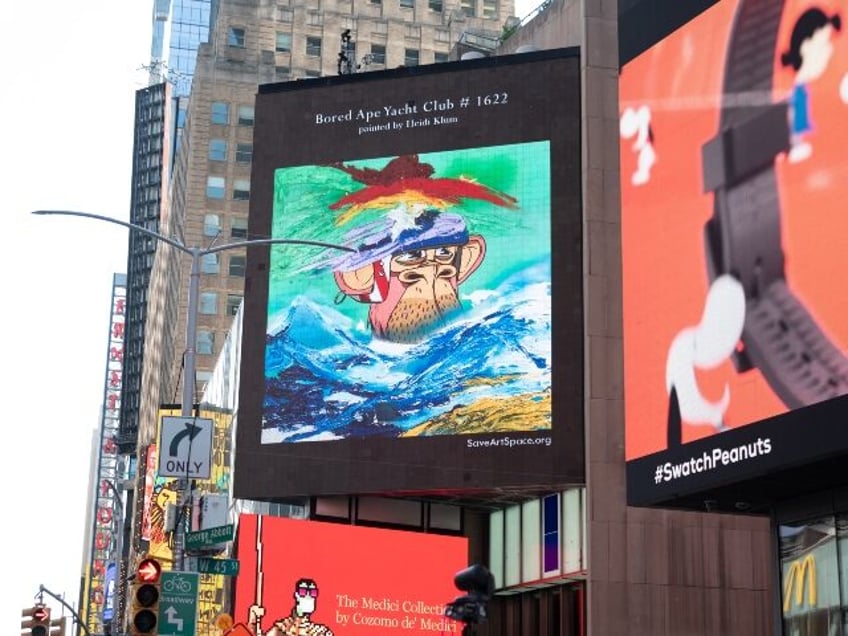 A comprehensive study has unveiled that the vast majority of Non-Fungible Tokens (NFTs), once the darlings of the digital asset world, have plummeted to zero value, leaving nearly 23 million people holding onto worthless digital collectibles. According to market data, 95 percent of all NFT collections now have a total market value of zero.
Business Insider reports that the cryptocurrency community and the internet in general was once abuzz with the revolutionary concept of NFTs, unique digital assets representing ownership or proof of authenticity of a specific digital item or piece of content, typically tied to a blockchain.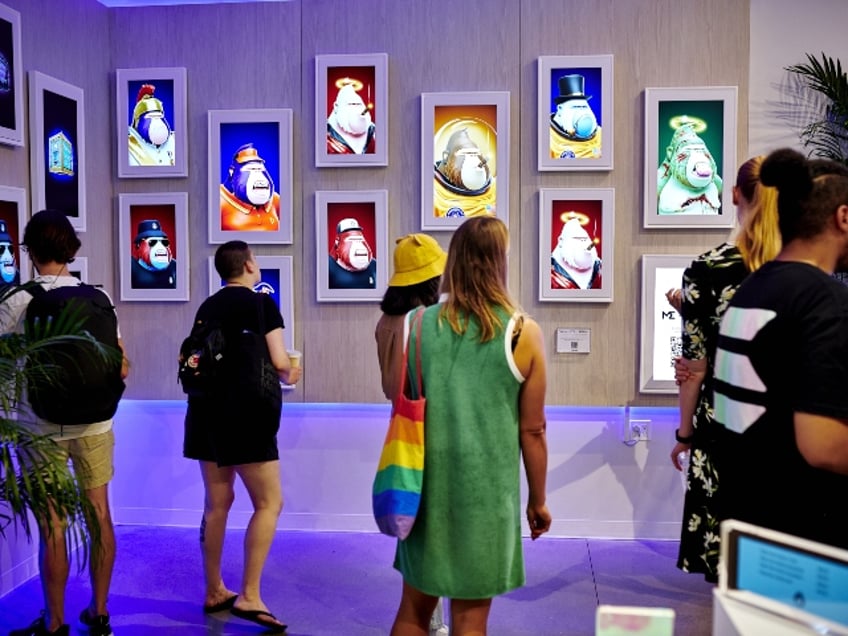 Customers view an NFT gallery featuring "Degen Apes" at the Solana Space retail store at Hudson Yards in New York, US, on Monday, Aug. 8, 2022. Mikkel Morch, executive director at Digital Asset Investment Fund ARK36, said that he sees the recent efforts with Solanas mobile phone and the Solana Spaces store as emblematic of "Solana's grand ambitions to become the pioneer of mainstream adoption of web3." Photographer: Gabby Jones/Bloomberg
These digital collectibles experienced a meteoric rise in 2021 and 2022, with the market witnessing a colossal bull run, leading to a staggering $2.8 billion in monthly trading volumes. High-profile collections like Bored Apes and CryptoPunks were the darling of investors, fetching millions of dollars and drawing celebrities like Stephen Curry and Snoop Dogg into the fray.
However, the once-thriving NFT market is now a shadow of its former self, with a study by dappGambl revealing a sobering reality. The study of over 73,000 NFT collections uncovered that a whopping 95 percent of them now possess a market cap of zero ether, the cryptocurrency typically used to buy and sell NFTs.
This alarming scenario implies that a vast majority of NFTs have crashed to a value of zero, rendering them essentially worthless and impacting almost 23 million holders of these digital assets.
The researchers noted, "This daunting reality should serve as a sobering check on the euphoria that has often surrounded the NFT space." The study underscores the pitfalls and potential losses overshadowed by stories of overnight success and digital art pieces selling for millions. The current state of the market is characterized by speculative and hopeful pricing strategies, far removed from the actual trading history of these assets.
The study further divulges that 79 percent of all NFT collections currently remain unsold, creating a surplus of supply over demand and a buyer's market that has done little to rekindle enthusiasm. Even after filtering out lower-value, less significant projects, the majority of collections hold minimal value today.
Out of the top 8,850 collections by market cap, 18 percent are worthless, and 41 percent are priced between $5-$100. Fewer than one percent have a price tag above $6,000, a stark contrast to the regular million-dollar deals witnessed two years ago.
Breitbart News previously reported that investors who purchased NFTs from the high profile Bored Apes collection sued Sotheby's Auction House for its role in selling the collectibles that quickly lost their value:
The lawsuit further claims that the boost to Bored Ape NFT prices provided by the auction "was rooted in deception." It alleges that it wasn't revealed at the time of the auction that the buyer was the now-disgraced crypto platform FTX. "Sotheby's representations that the undisclosed buyer was a 'traditional' collector had misleadingly created the impression that the market for BAYC NFTs had crossed over to a mainstream audience," the lawsuit stated. The plaintiffs argue that harmed investors bought the NFTs "with a reasonable expectation of profit from owning them."

In September 2021, Sotheby's sold a lot of 101 Bored Ape NFTs for $24.4 million at its "Ape In!" auction, well above the pre-auction estimates of $12 million to $18 million. That's an average price of over $241,000. However, Bored Ape NFTs now sell for a floor price of about $50,000 worth of ether cryptocurrency, according to CoinGecko data.
Read more at Business Insider here.
Lucas Nolan is a reporter for Breitbart News covering issues of free speech and online censorship.