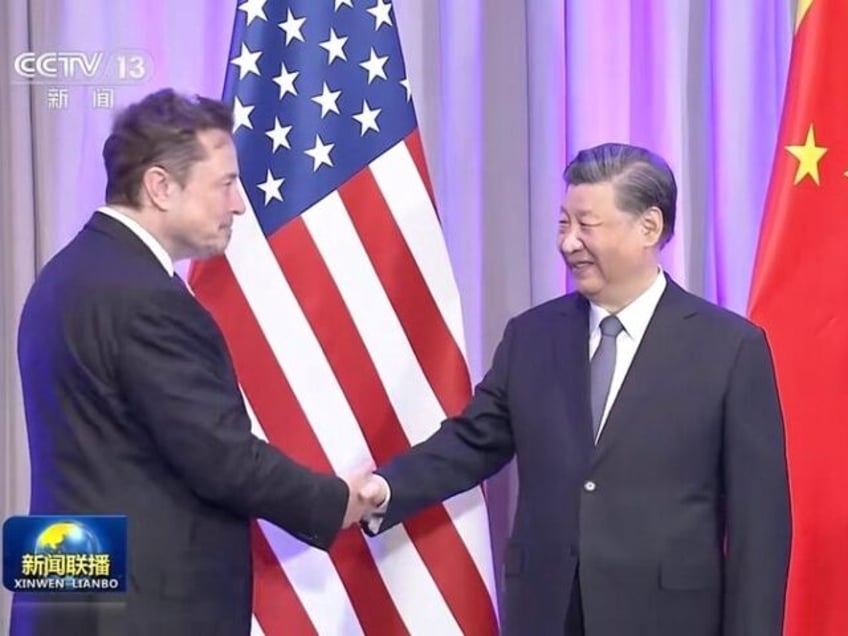 Elon Musk, who is notorious for his deep financial relationship with communist China, has posted a picture of his handshake with Chinese dictator Xi Jinping to his X/Twitter platform, wishing "prosperity for all."
The New York Times reports that the recent APEC summit in San Francisco, hosted by Chinese dictator Xi Jinping, has drawn in business figures including Elon Musk, Tim Cook, and others from major U.S. corporations. The event took place against a backdrop of strained ties between the two countries, highlighted by protests and heightened security outside the venue.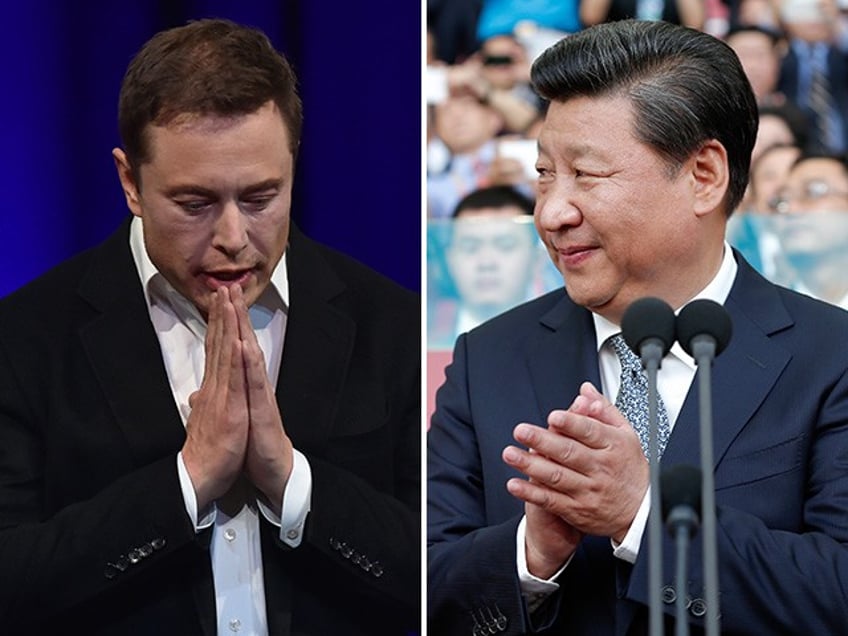 Elon Musk – CEO of Tesla, SpaceX, and the Boring Company, and Chinese president/emperor Xi Jinping (Peter Sparks/AFP/Getty, Lintao Zhang/Getty Images for IAAF).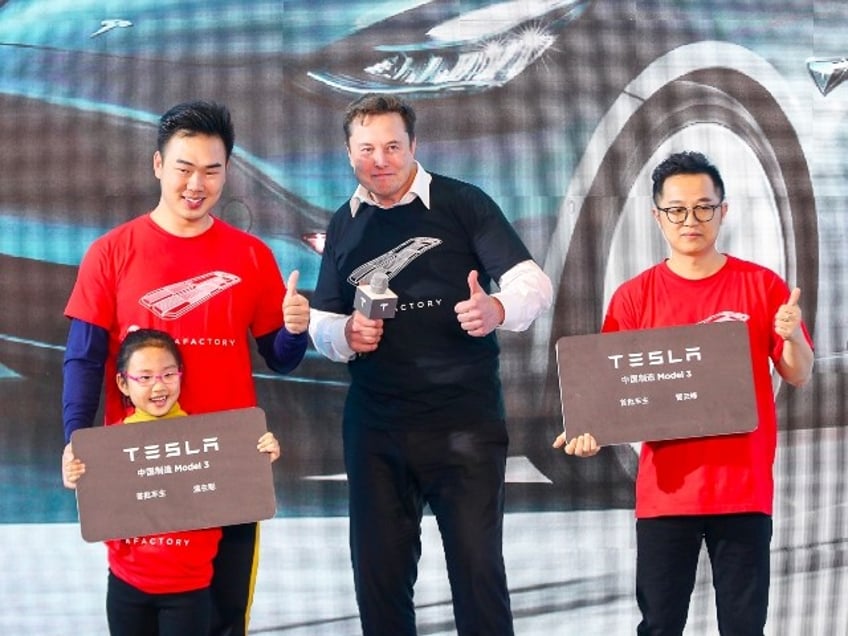 Tesla CEO Elon Musk (C) poses for photos with buyers during the Tesla China-made Model 3 Delivery Ceremony in Shanghai.  (Photo by STR/AFP via Getty Images)
Inside the ballroom of the Hyatt Regency, however, the atmosphere shifted to one of friendliness between the most powerful business leaders in America and the communist leader of China. Xi Jinping spoke at length, emphasizing the potential for friendship and collaboration between China and the U.S., a message that resonated with the audience of over 300 executives and officials. His speech touched on historical cooperation during World War II and the shared challenges ahead, portraying the U.S. and China not as adversaries but as potential partners.
Elon Musk, the CEO of Tesla and SpaceX and the owner of X/Twitter, made a brief appearance during the cocktail hour, greeting President Xi. Although he left before the dinner commenced, Musk acted friendly towards Xi and later posted a photo of the two together to X where he stated: "May there be prosperity for all."
May there be prosperity for all pic.twitter.com/AwLquaACdO

— Elon Musk (@elonmusk) November 16, 2023
Other attendees included Tim Cook of Apple and Larry Fink of BlackRock, who, along with representatives from companies like Boeing, Pfizer, Nike, and FedEx, signaled a strong business interest in China.
Breitbart News has reported extensively on Elon Musk's cozy relationship with China. Earlier this year, he traveled to China primarily to hang out with communist officials in the hopes of deepening his business relationship in the country.
As Breitbart News reported:
According to sources, Musk is scheduled to meet with top Chinese authorities and visit the Tesla factory in Shanghai. His agenda's specifics, however, are still unknown. It is also unclear who Musk will meet within China's government and what issues they will discuss.

Musk's visit has been welcomed by China's foreign ministry, which also stated that the country welcomes Musk and other businessmen who seek to advance "mutually beneficial cooperation." This highlights the significance of Tesla's position in China, the country's second-largest market after the United States.

The company's expansion goals are focused on the Shanghai plant, which serves as its primary production facility in Asia. The progress of the company's intentions to raise production at the plant by 450,000 vehicles per year has the attention of many Tesla observers. Tesla stated in April that it would construct a neighboring factory to manufacture Megapack energy storage products.

Musk tweeted about Chinese space program advancements while en route to China, saying, "The Chinese space program is far more advanced than most people realize." This statement is made at a time when Chinese academics are closely following Musk's SpaceX and the military uses of its Starlink satellite network.
Read more at the New York Times here.
Lucas Nolan is a reporter for Breitbart News covering issues of free speech and online censorship.