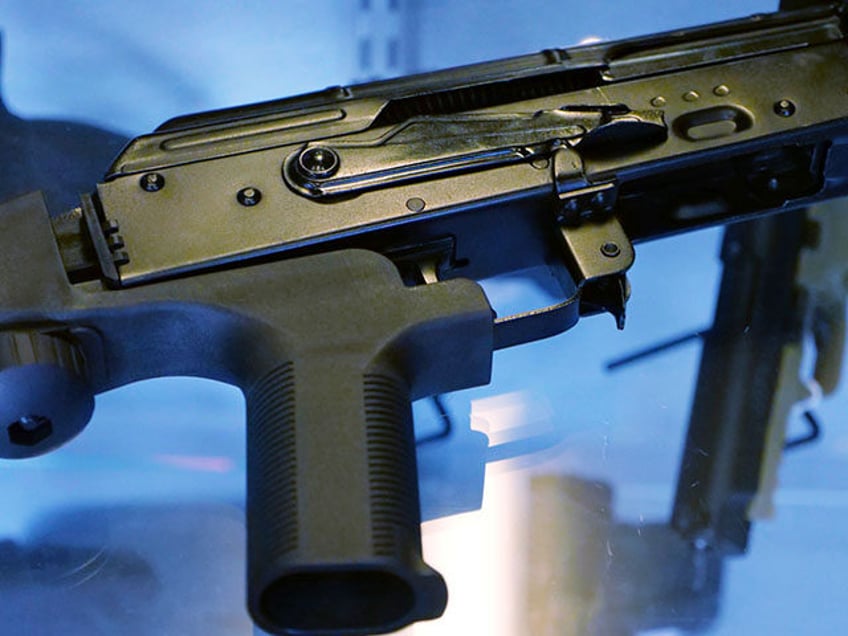 Omaha, Nebraska, Mayor Jean Stothert signed two gun-control measures this month, one that bans "bump stocks" and the other that bans gun-building kits.
Nebraska's elections are nonpartisan, but Stothert identified as Republican "in her filing for the 2017 election," Ballotpedia reported.
RELATED VIDEO — Home Intruders FIND OUT Why They Shouldn't Mess with a Gun Owner:
The Nebraska Examiner noted that Stothert signed the ban on "bump stocks" Thursday, and she signed the ban on gun-building kits November 9.
The gun controls signed by Stothert appear to be leading to legal challenges against Omaha. Those readying the legal challenges point to legislation Gov. Jim Pillen (R) signed earlier this year removing the "local charter authority" Omaha had used to pass stricter controls than exist at the state level.
WATCH — AWR Hawkins: Why Gun Control Is Not the Solution to Mass Shootings:
In the spring of 2023, Stothert issued an executive order prohibiting concealed carry in "every building owned or leased by the city," according to WOWT. She did this in response to Nebraska's shift to constitutional carry.
AWR Hawkins is an award-winning Second Amendment columnist for Breitbart News and the writer/curator of Down Range with AWR Hawkins, a weekly newsletter focused on all things Second Amendment, also for Breitbart News. He is the political analyst for Armed American Radio and a Turning Point USA Ambassador. He was a Visiting Fellow at the Russell Kirk Center for Cultural Renewal in 2010, a speaker at the 2023 Western Conservative Summit, and he holds a Ph.D. in Military History, with a focus on the Vietnam War (brown water navy), U.S. Navy since Inception, the Civil War, and Early Modern Europe. Follow him on Instagram: @awr_hawkins. You can sign up to get Down Range at breitbart.com/downrange. Reach him directly at This email address is being protected from spambots. You need JavaScript enabled to view it.