A homeless camp in Denver was cleaned up after a viral video revealed that some enterprising individuals had set up a makeshift speakeasy with prostitution tents, according to police.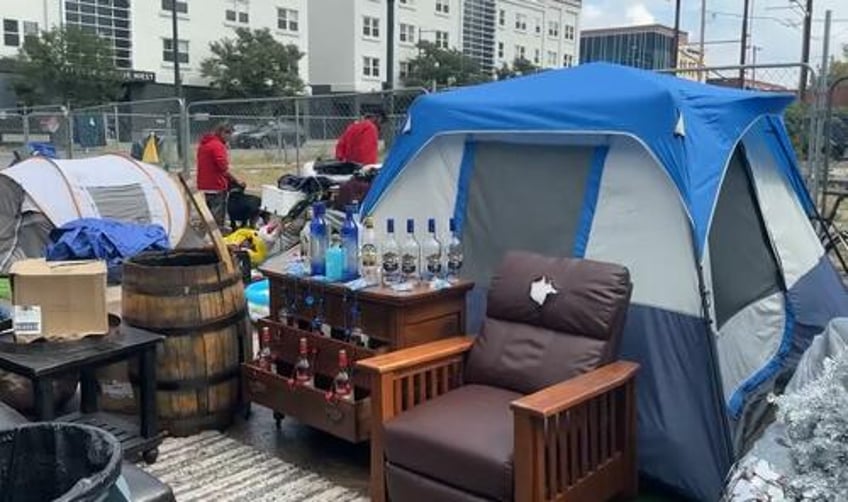 The setup featured lounge chairs, umbrellas and astroturf was found in the city's burgeoning homeless encampment at 23rd and Champa streets.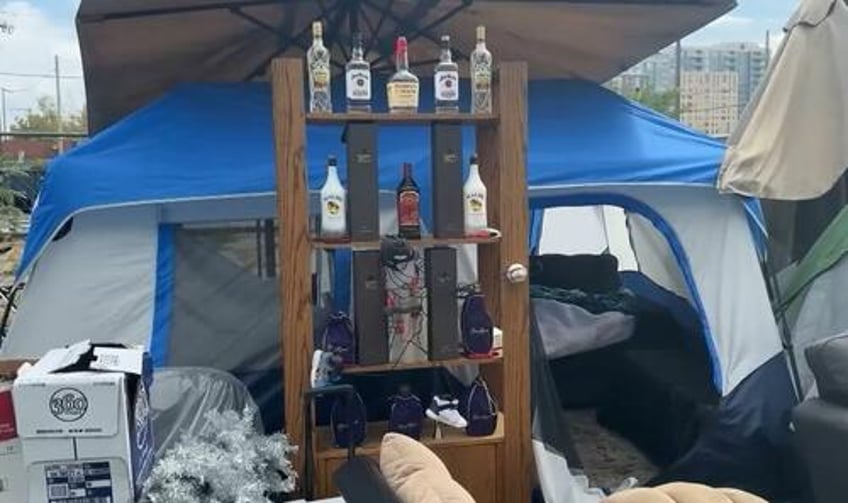 The encampment resulted in "numerous complaints" to the police after pedestrians were forced into the street to pas it.
"We're hearing there was an open bar, sales of alcohol, things like that," Denver Police Patrol Division Chief Aaron Sanchez told CBS Colorado, adding "We have officers looking into that."
Sanchez also said that there have been complaints that surrounding tents and couches at the streetside bar were being rented out for prostitution.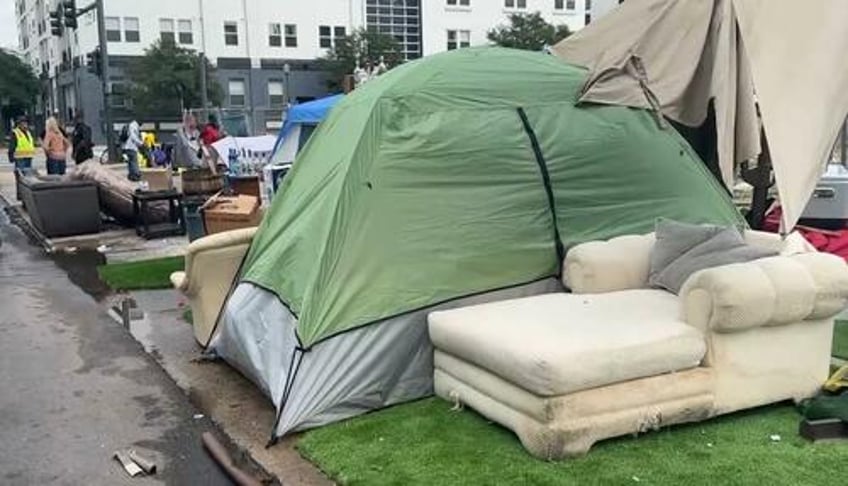 Homeless aid group executive Meghan Shay of Step Denver says she noticed the apparent bar while driving to work, and said that an encampment featuring liquor would only exacerbate the city's homeless problem - given that 80% of homeless have experienced lifetime alcohol and/or drug issues, according to Shay.