Christine L. Beattie faces charges of arson, malicious burning and attempted murder
A Maryland woman faces attempted murder and arson charges after authorities say she intentionally set the front porch of her home on fire while someone was inside on Sunday.
The Office of the Maryland State Fire Marshal said fire crews and the Harford County Sheriff's Office responded to a residence on Shady Drive for a house fire about 3 a.m. on Sunday morning.
When deputies arrived, they discovered the front porch of the home was on fire and quickly put the flames out using fire extinguishers.
MARYLAND POLICE SEARCHING FOR SUSPECT WHO 'STABBED A RANDOM BYSTANDER IN THE HEAD'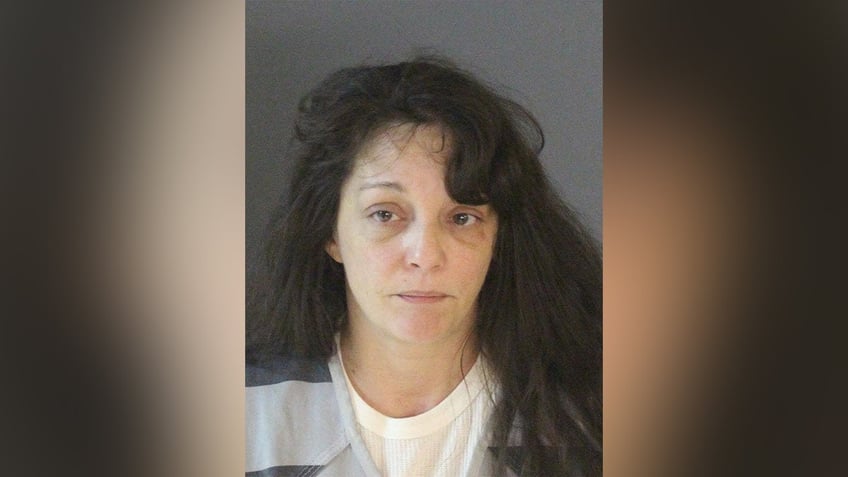 Christine L. Beattie booking photo (Office of the Maryland State Fire Marshal)
Deputies located the homeowner, Christina L. Beattie, at a neighbor's home.
The neighbor reportedly told deputies Beattie was staying with her because she got into an argument with a man staying at the home.
The neighbor added that she offered to let Beattie stay at the home for the evening while the man remained at her home.
MAYOR SLAMS EARLY RELEASE OF RAPIST NOW SUSPECTED IN TECH CEO MURDER: 'EVERY SINGLE LIFE IN BALTIMORE MATTERS'
But about 20 minutes later, deputies were told, Beattie left, and when she returned, her home was on fire while the man was still inside.
The State Fire Marshals Office was called to investigate the incident, and with the help of a K9 unit, the fire was determined to have been intentionally set.
Beattie has been charged with first- and second-degree arson, first- and second-degree malicious burning, and attempted murder.
She was remanded to the Harford County Detention Center and held without bond.
The investigation into the matter is ongoing.
Greg Wehner is a breaking news reporter for Fox News Digital.