Payton took over as the Broncos' head coach earlier this year
Denver Broncos coach Sean Payton is looking to reinvigorate the team after an abysmal 2022 season following the acquisition of Russell Wilson from the Seattle Seahawks and he's burning all bridges with the past.
Denver finished 5-12 under its first and only season with Nathaniel Hackett and later Jerry Rosburg. Hackett was 4-11 in 15 games before he was shown the door. Rosburg guided the team to one victory, but in a season with so many expectations, the Broncos fell flat.
Payton put last year's struggles on the coaching staff and is looking to get the team back to the playoffs for the first time since their Super Bowl-winning season in 2015. He told USA Today in a recent interview that it wasn't just Wilson who stunk – it was the entire team.
CLICK HERE FOR MORE SPORTS COVERAGE ON FOXNEWS.COM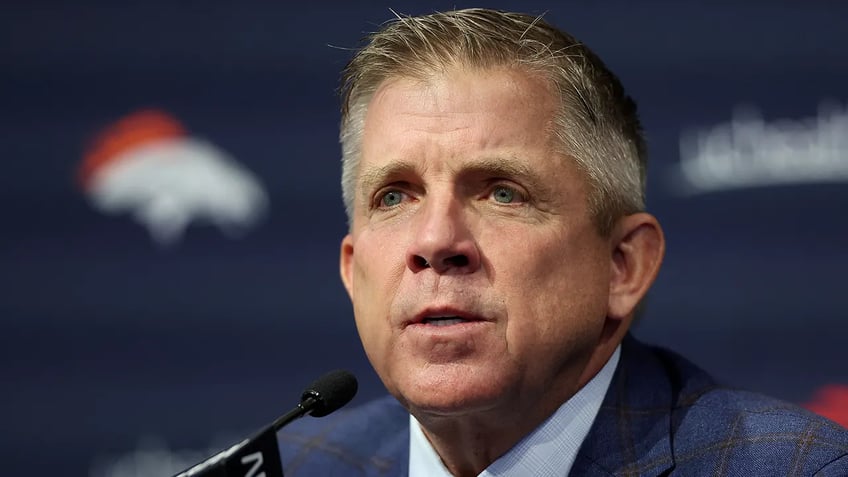 New Denver Broncos head coach Sean Payton fields questions during a press conference at UCHealth Training Center on Feb. 6, 2023, in Englewood, Colorado. (Matthew Stockman/Getty Images)
"But everybody's got a little stink on their hands," he said. "It's not just Russell. It was a (poor) offensive line. It might have been one of the worst coaching jobs in the history of the NFL. That's how bad it was."
Wilson, in particular, had a down year. He played in 15 games and had 3,524 passing yards. But he only threw 16 touchdown passes – the lowest total of his career and the first time he hadn't reached at least 20 touchdown passes.
He also had double-digit interceptions (11) for the second time in three seasons.
Payton, who coached Drew Brees with the New Orleans Saints for several years and won a Super Bowl, had an explanation for that as well.
BROWNS LEGEND JOE THOMAS CHASED DOWN BY AIR FORCE K-9 IN WILD EXPERIENCE THANKS TO USAA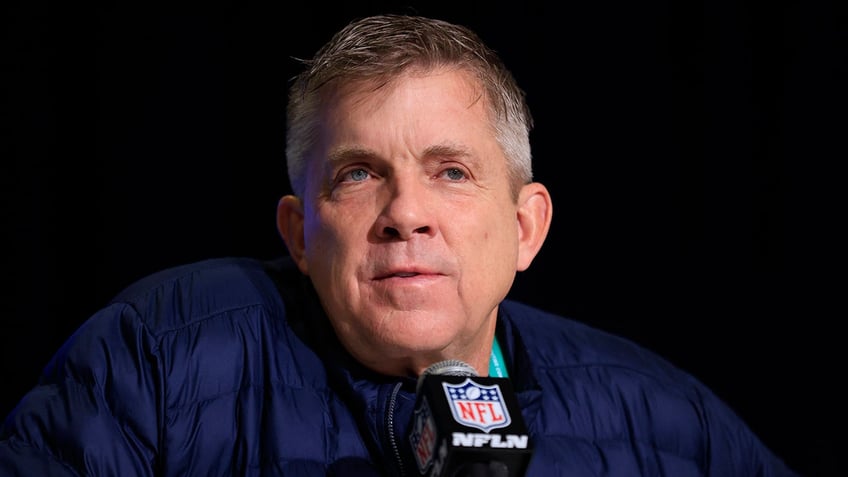 Sean Payton of the Denver Broncos speaks to the media during the NFL Combine at Lucas Oil Stadium on Feb. 28, 2023, in Indianapolis, Indiana. (Justin Casterline/Getty Images)
"There's so much dirt around that. There's 20 dirty hands, for what was allowed, tolerated in the fricking training rooms, the meeting rooms. The offense. I don't know Hackett. A lot of people had dirt on their hands," Payton told USA Today.
"It wasn't just Russell. He didn't just flip. He still has it. This B.S. that he hit a wall? Shoot, they couldn't get a play in. They were 29th in the league in pre-snap penalties on both sides of the ball."
Payton added that no longer are the Broncos trying to win the offseason and pointed to how the Jets built their roster for the 2023 season. Hackett is now the offensive coordinator under coach Robert Saleh
Saleh was asked about Payton's comments during Thursday's training camp.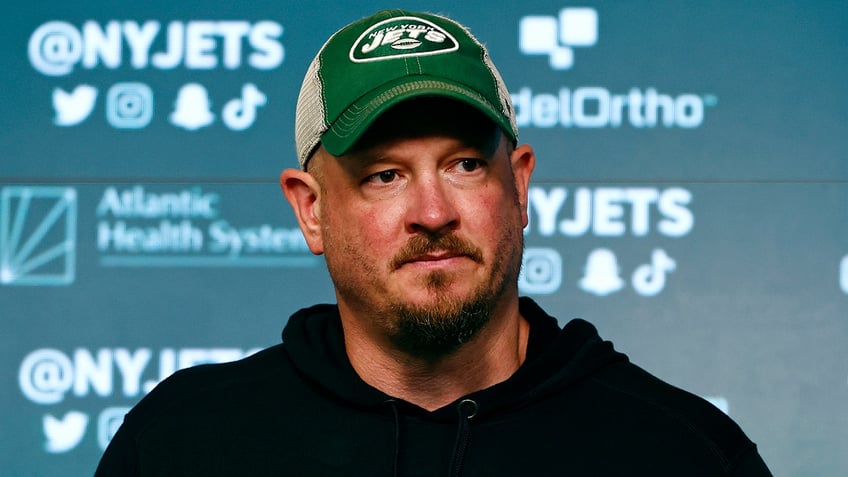 Offensive coordinator Nathaniel Hackett of the New York Jets talks to reporters after the teams OTAs at Atlantic Health Jets Training Center on June 9, 2023, in Florham Park, New Jersey. (Rich Schultz/Getty Images)
"If you ain't got no haters, you ain't popping. So hate away," Saleh said.
Ryan Gaydos is a senior editor for Fox News Digital.