Recent House committee hearings have hinted that President Biden was involved with his son's foreign business deals
MSNBC political analyst Claire McCaskill on Wednesday argued that Republicans will try to indict President Biden over "loving his son."
McCaskill appeared on "All In" with guest host Jen Psaki when the discussion turned to the ongoing accusations and investigations into Hunter Biden.
"Hunter Biden is a favorite target of Republicans in the House, Republicans from the Trump wing of the party, and others. What accusations and arguments do you think they're going to make, given this didn't go exactly as planned today?" Psaki asked.
"Well, they're going to keep doing what they have been doing. They are going to try to indict a father for loving his son, who has been addicted to drugs and/or alcohol, without evidence of the father doing anything other than loving that son," McCaskill answered. "And that, I think, doesn't fly with most of the American people. It may fly within that small, calcified circle of the Trumpers who want to believe that somehow Joe Biden was involved in nefarious dealings, but there is no evidence."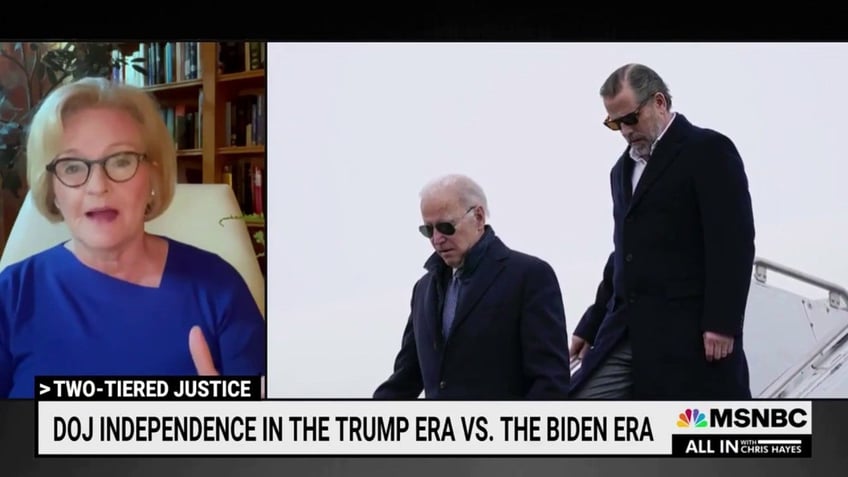 MSNBC analyst Claire McCaskill discusses scandals surrounding Hunter Biden. (MSNBC)
MSNBC ANALYST CALLS OUT BIDEN FOR IGNORING HUNTER'S LEGAL WOES, SEVENTH GRANDCHILD: 'POLITICAL MALPRACTICE' 
She continued, "So, this is a dog that won't hunt. And they have selective amnesia, by the way. They have selective amnesia. I mean, I can make a very strong argument politically that the only reason Donald Trump was president is because of DOJ, and them inappropriately issuing a letter 10 days before the election about Hillary Clinton's emails. I don't think he would've gotten elected without it."
McCaskill's comments followed Hunter Biden pleading not guilty to two misdemeanor tax counts of willful failure to pay federal income tax after his original plea deal was rejected. The Department of Justice also revealed that he is still being investigated over a potential FARA violation.
This news came ahead of former Hunter Biden associate Devon Archer's testimony next Monday, during which he is expected to claim President Biden spoke directly to his son's foreign business partners.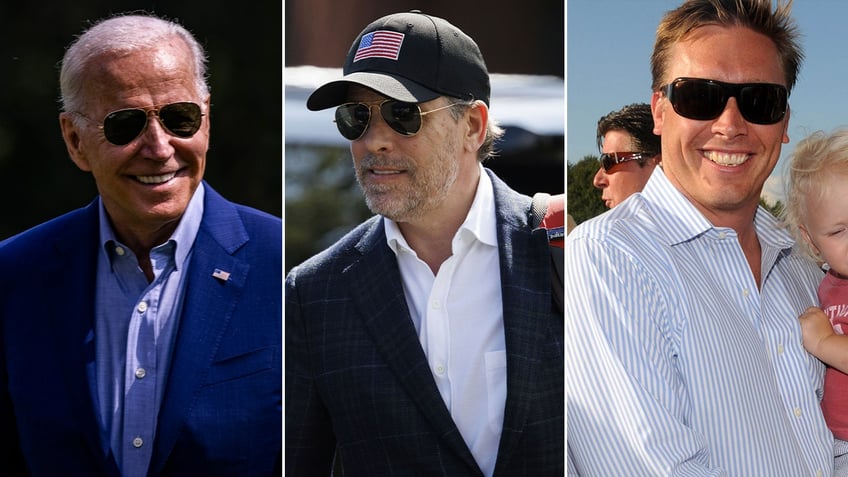 Former associate Devon Archer, right, is expected to testify that President Biden spoke directly to Hunter's prospective business dealers. (Fox News)
Various other media outlets have downplayed accusations against Hunter by instead highlighting President Biden's support for his son through his drug addiction. 
'THE VIEW' GUEST DECLARES HOSTS ARE 'EXHAUSTED' BY HUNTER BIDEN TALK AFTER PLEA DEAL FALLS APART 
In June, "The View" co-host Ana Navarro insisted that the Hunter Biden "scandal" was really the "story of a father's love."
"The Hunter Biden story, the scandal, the 'this,' the 'that,' it's also a story of a father's love, and Joe Biden has never and will never give up on his son Hunter and will never treat him lesser than. He is a father first. Take it or leave it. That's who he is. That is part of his heart," Navarro said.
Before that, New York Times columnist Nicholas Kristof claimed that investigation into Hunter Biden revealed nothing about the president except the "model of the love" needed for people with addictions.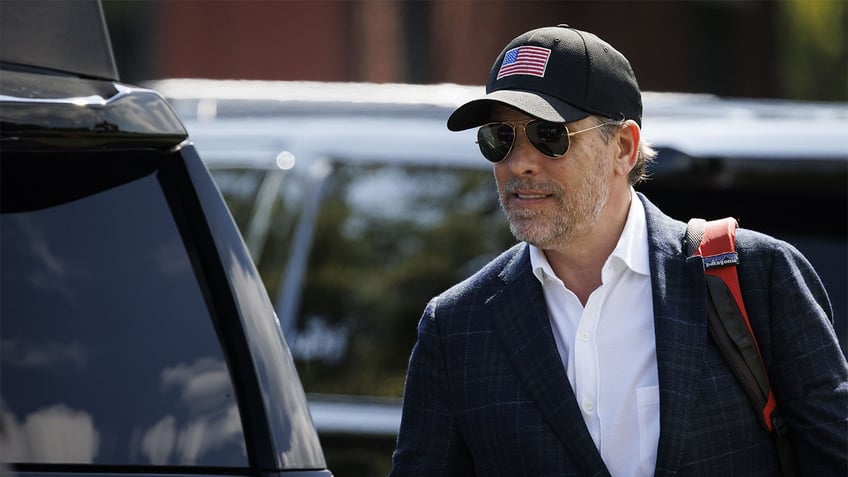 Hunter Biden pleaded not guilty to tax misdemeanor charges after a plea deal fell through in court. (Ting Shen/Bloomberg via Getty Images)
"While the federal investigation appears to be ongoing, for now I see no clear evidence of wrongdoing by President Biden himself — but the president does offer the country a fine model of the love and support that people with addictions need," Kristof wrote.
For more Culture, Media, Education, Opinion, and channel coverage, visit foxnews.com/media
Lindsay Kornick is an associate editor for Fox News Digital. Story tips can be sent to This email address is being protected from spambots. You need JavaScript enabled to view it. and on Twitter: @lmkornick.