By Clarissa Hawes of FreightWaves
A new report is offering more details about what led investigators to file murder charges against a New Jersey truck driver after a woman was found dead on the floorboard of his tractor-trailer in Maryland.
Matthew Sidney Watley, 46, of Sicklerville, New Jersey, has been charged with first- and second-degree murder after Candice Thompson, 46, also of Sicklerville, reportedly was found dead in the cab of his truck at a Costco Distribution Center in Monrovia, Maryland.
The charging documents state that a detective with the Frederick County Sheriff's Office was able to positively identify Thompson with the assistance of the Winslow Township Police Department in Camden County, New Jersey, noting that their office had "a long history of domestic violence between Watley and Thompson."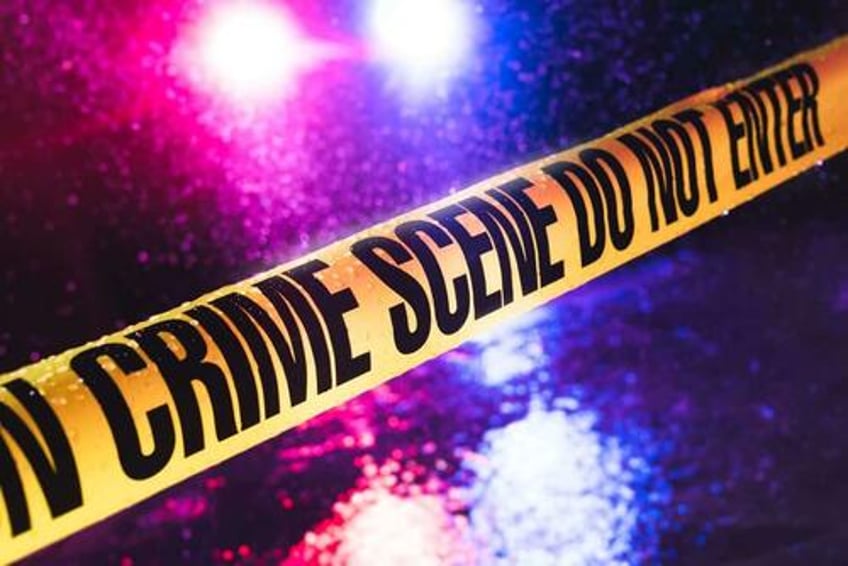 What happened?
According to the charging documents, a truck driver parked at the distribution center told investigators that he heard Watley say, "Help me, help me," and went over to see if he was OK. After climbing up on the running boards on the driver's side of the silver Freightliner Cascadia Watley was driving, the witness reportedly saw blood on the center of the dash and Watley lying down between the seats.
The driver told investigators that he heard a sound that made him think that Watley was cutting or stabbing himself and that he jumped down and drove to the guard station at Costco to notify security that Watley was possibly "having a medical issue or trauma."
Deputies with the Frederick County Sheriff's Office in Maryland reportedly used stop sticks, pepper spray and then a Taser to subdue Watley after they were called to conduct a wellness check at his truck around 1:30 a.m. Sept. 24.
Charging documents claim deputies attempted to talk to Watley several times but that he refused to answer and was incoherent when speaking. He also refused deputies' demands to put his vehicle in park and shut the vehicle off and "would rev the engine of the tractor-trailer." 
Watley's tires slowly began to lose air after he attempted to drive out of the gate and into the Costco parking lot. 
Deputies were able to eventually arrest Watley. The charging document states a deputy found Thompson's body lying face down in the cab of the truck between the driver's and passenger's seats and observed "two large gashes that were close together on her back." More wounds were found later on her back, right hand and face. Thompson's cause of death has not been released.
A claw hammer and two folding-style knives were located next to the driver's side door of Watley's truck, according to the report. 
Trucking company owner speaks out
Parminder Singh, owner of PAA Trucking LLC, of Westville, New Jersey, said Watley had worked for him for nearly six months prior to his arrest. He added that Watley had worked for him previously, about two years ago.
"He had an accident and damaged one of my trailers. He had gone on a low bridge and hit it — and I had to fire him," Singh told FreightWaves. "He kept calling me to come back, to give him back his job."
Singh said he's unclear why Watley was at the Costco Distribution Center in Monrovia, stating he was supposed to deliver a load of pineapples to Del Monte Fresh Produce in Jessup, Maryland, about 50 miles away. 
"I don't know why he drove to Costco — he was supposed to be in Jessup," Singh said. "This has really messed me up. It's been a bad thing for my company." 
Singh said he met with Watley about 12 hours prior to his arrest to collect paperwork and hand him his paycheck and the new paperwork for the Del Monte load, which had to be delivered by 11 p.m. Sept. 23.
"It was raining so he [Watley] got out of the truck and walked over to my pickup truck and we talked there," Singh said. 
He said that what stands out from Singh's conversation with Watley was that the driver asked if he could go home first to take a shower and do laundry before delivering the load of pineapples.
Singh said Watley told him he was staying at his mother's home in Sicklerville.
Singh said he tried calling and texting Watley around 11:30 p.m. but he didn't answer. Singh also said Watley's GPS tracking system had been turned off or wasn't working. 
Singh said he received a call from the Frederick County Sheriff's Office about 2:30 a.m. Sept. 24 that Watley had been arrested.
Watley's preliminary hearing is scheduled for Oct. 24. He is being held without bond after waiving his right to a bond hearing, according to Jacqueline Rottmann, communications specialist for the Frederick County State's Attorney's Office.