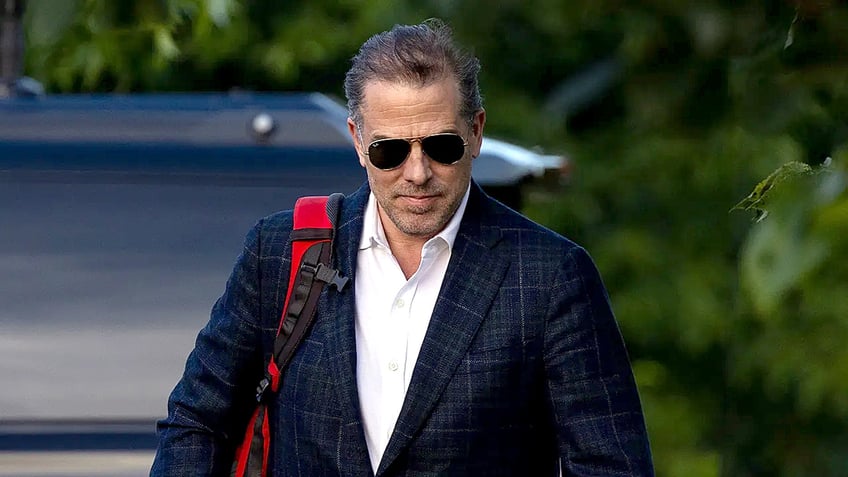 Hunter Biden is set to make his first court appearance in Delaware where he is expected to plead guilty to misdemeanor tax charges Wednesday morning stemming from the yearslong federal investigation into his tax affairs. 
Good morning and welcome to Fox News' morning newsletter, Fox News First. Subscribe now to get Fox News First in your email. And here's what you need to know to start your day ...
HERE COMES THE 'SON' - Hunter Biden set to enter guilty plea in federal court following yearslong probe into his tax affairs. Continue reading …
'BE PREPARED' – Homeland Security Secretary Alejandro Mayorkas to face tough questioning from House Judiciary Committee over his handling of the crisis at the southern border. Continue reading …
DECISION DUE - The Federal Reserve is widely expected to announce another interest rate hike. Continue reading …
'SOMETHING ELSE OUT THERE' – Rep. Tim Burchett, R-Tenn., to lead the House's second big hearing on UFOs in 15 months. Continue reading …
BALANCING ACT - California population projected to be same in 2060 as today despite exodus, data shows. Continue reading …
-
POLITICS
'NEVER IN BUSINESS WITH HIS SON' – White House denials of President Biden's knowledge of Hunter's business deals made 'significant shift,' ex-prosecutor says. Continue reading …
'GROUND SHIFTED' - McCarthy's weighty comments on Biden impeachment shake up Capitol Hill. Continue reading …
'GRAVE THREAT' – AI could deliver bioweapons capabilities to bad actors, safety chief warns. Continue reading …
'WHEN THE TIME IS RIGHT' - Enes Kanter Freedom 'likely' eying 2028 congressional bid. Continue reading …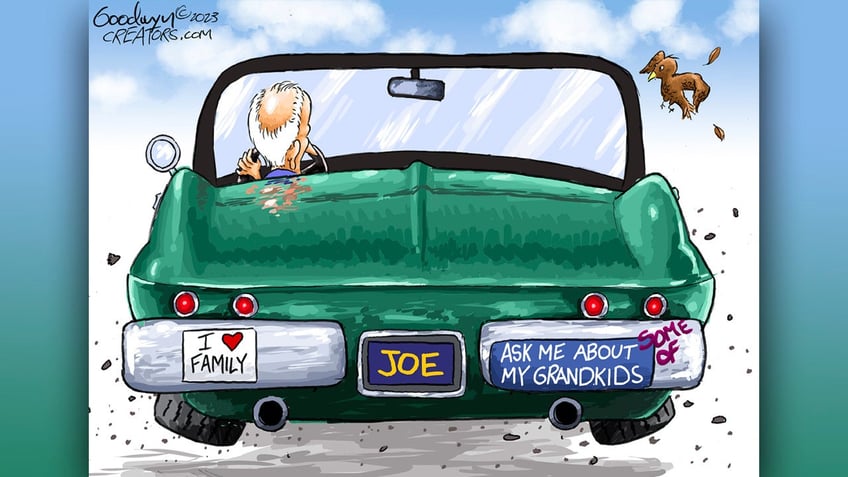 MEDIA
KAMALA SCHOOLED - Media runs wild with false Florida slavery narrative. Continue reading …
'NO LONGER 1937' - Resurfaced video of 'Snow White' actress sparks controversy over changes in Disney remake. Continue reading …
'SHE'S BROKEN' - Hillary Clinton shredded for tweet blaming 'MAGA Republicans' for heat wave. Continue reading …
BEHAR'S BOLD STATEMENT - 'The View' co-host calls Gov. Greg Abbott a 'sadist.' Continue reading …
OPINION
JASON CHAFFETZ - Five reasons 'Kennedy Democrats' are running away from today's Democrat Party. Continue reading …
NEWT GINGRICH - Hunter Biden's dirty dealings reveal who's really at the center of it all. Continue reading …
DOUGLAS MACKINNON - Does Disney hate its investors and stockholders? Continue reading …
PRIMETIME
LAURA INGRAHAM - This attorney had close personal and professional ties to the Biden family. Continue reading …
JESSE WATTERS - Hunter Biden's plea deal is now in jeopardy. Continue reading …
SEAN HANNITY - RFK Jr rips White House's 'bad decisions' during Hannity Town Hall. Continue reading …
IN OTHER NEWS
'MOST CRUCIAL PART' - Americans share what should be mandatory for presidential candidates. Continue reading …
'EASTBOUND STRANGLER' - Suspected Gilgo Beach serial killer's ties to 'America's Playground' revives cold case probe. Continue reading …
'I LIVE TO FLY' - World War II Navy veteran airman flies again at age 100. Continue reading …
'TURN BACK TIME' - Cher's marriage to Gregg Allman plagued by drugs and fame, but filled with love, author reveals. Continue reading …
THREAT AVERTED – UPS and Teamsters union reach agreement on new contract to avoid potential strike. Continue reading …
WATCH: KOALA CUTENESS – An adorable new addition to the family made his debut recently. Check out Parker, the baby koala at a zoo in Sydney, Australia, who recently emerged from his mother's pouch. He's a charmer! See video …
VIDEOS
WATCH: Biden laughs, ignores questions about potential impeachment by House Republicans. See video …
WATCH: Seven GOP presidential candidates qualify for first primary debate. See video …
FOX WEATHER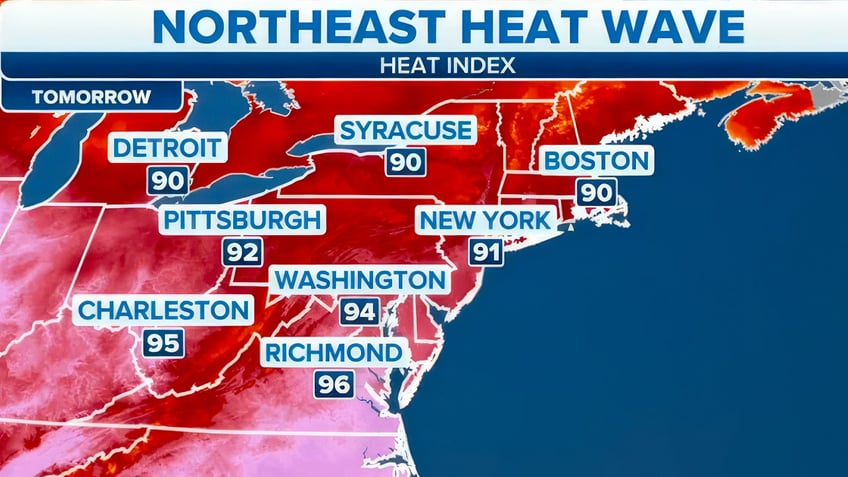 What's it looking like in your neighborhood? Continue reading…
THE LAST WORD
"Every day it seems that important new details are trickling out about the source of Biden's finances and today, we have potential new insights into why that Delaware U.S. attorney's office blocked, or at least slow-walked, the investigation into Hunter Biden."
- LAURA INGRAHAM
FOLLOW FOX NEWS ON SOCIAL MEDIA
SIGN UP FOR OUR NEWSLETTERS
Fox News Entertainment (FOX411)
DOWNLOAD OUR APPS
WATCH FOX NEWS ONLINE
Thank you for making us your first choice in the morning! We'll see you in your inbox first thing Thursday.