The shooting in Fort Worth occurred hours after a July Fourth celebration
Two people have been arrested in connection to a shooting that killed three people and injured eight others in Forth Worth, Texas, earlier this week, when shots rang out in a crowd following a July Fourth celebration and festival, police said. 
Christopher Redic, 20, and Brandon Williams, 19, are both charged with murder, FOX Dallas reported. 
TEXAS OFFICIALS USE APPLE AIRTAG FEATURE TO HELP TRACK DOWN MISSING PURSE: REPORT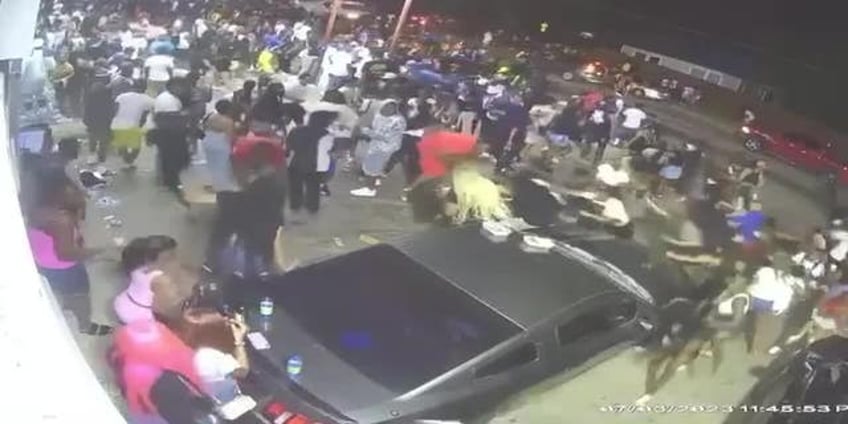 A gathering in Fort Worth, Texas turned deadly Monday when three people were killed and eight others were injured in a shooting.  (KDFW)
The suspected shooters opened fire Monday night on a crowd of hundreds on Horne Street. The three deceased victims were identified as Cynthia Santos, 22, Paul Willis and Gabriella Navarrete, both 18. 
Eight others were injured, including one man who told the news outlet he was wounded while trying to shield his daughter from the gunfire. 
The shooting occurred two hours after an annual Fourth of July celebration, ComoFest, in the neighborhood. Community leaders said the shooting and gathering were not connected.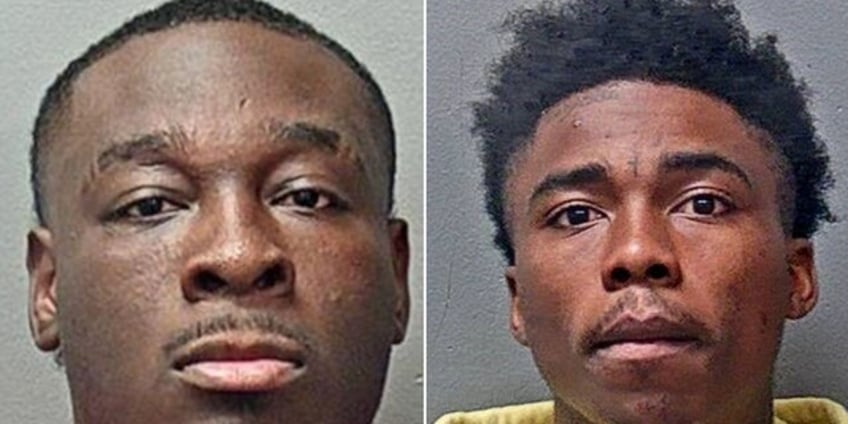 Christopher Redic, Jr., 20, left, and Brandon Williams, 19, in Fort Worth, Texas, Police Department booking photos. (Fort Worth Police Department)
Authorities were expected to hold a news conference on the arrests at 4 p.m. local time Friday. 
Louis Casiano is a reporter for Fox News Digital. Story tips can be sent to This email address is being protected from spambots. You need JavaScript enabled to view it..