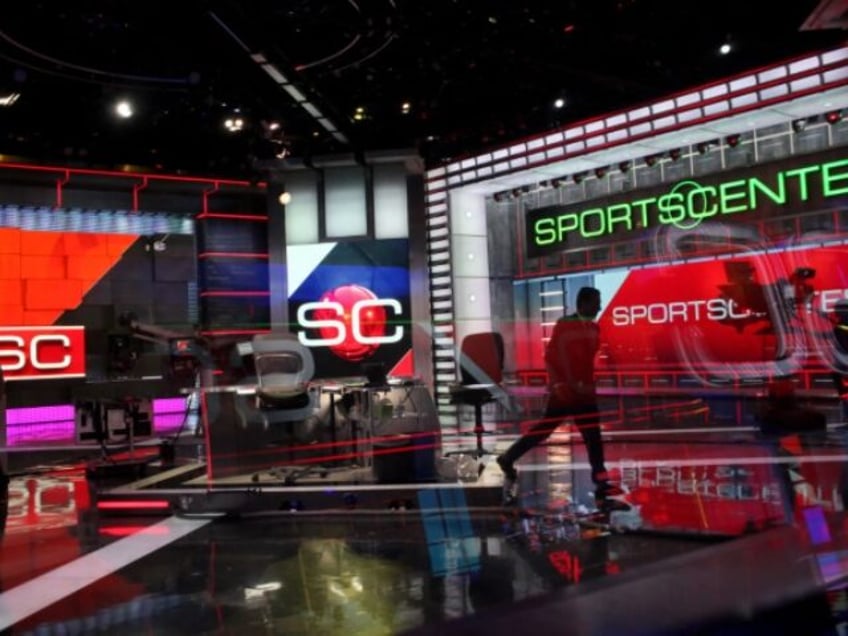 On Thursday night, ESPN will present an all-female version of SportsCenter focusing only on women's sports.
Indeed, the virtue signaling to the left will go all in on the women-only concept because not only will the on-air staff be all female broadcasters, but all the producers, camera people, and other off-air staff will also be an all-female affair, according to Variety.
That isn't all. During commercial breaks and between reports, ESPN will air ads and segments to flog the financial-services firm Ally, which has entered into a sponsorship deal with ESPN owner Disney which calls for 90 percent of its spending on the network to benefit women's sports reporting.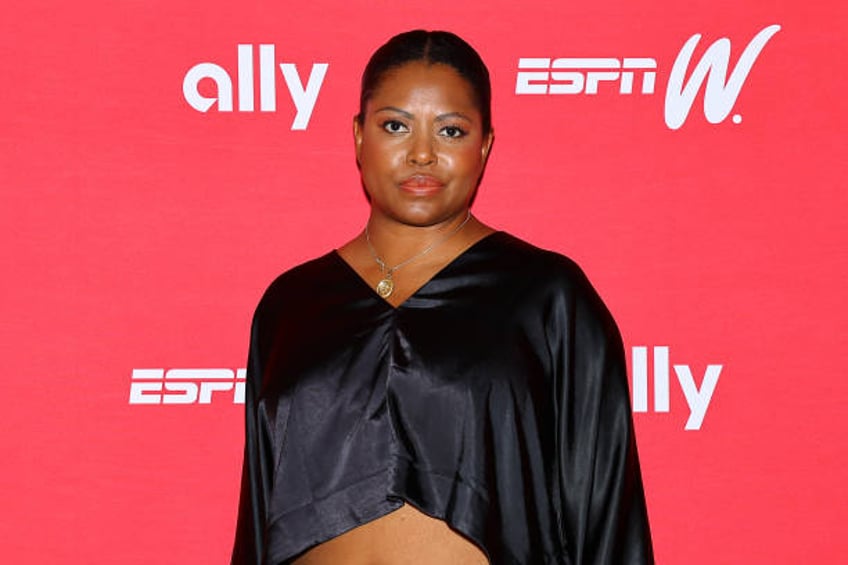 Jade-Li English attends the 2023 espnW Summit NYC at 1 Hotel Brooklyn Bridge on May 04, 2023, in Brooklyn, New York. (Arturo Holmes/Getty Images)
"The game has changed recently," says Stephanie Marciano, Ally's head of sports and entertainment marketing, Variety reported. "We are not talking about the athletes. We are talking about everything around the game – the business, the economics of the teams."
It isn't exactly clear how much actual commitment ESPN is putting into women's sports, though. Not only is the network airing this all-female broadcast late in the evening at 11 p.m. Eastern, but it seems suspiciously like just ticking off a box and giving a new sponsor what it wants by floating this all-female indulgence.
Last year a poll found that only 30 percent of sports fans said they are watching or intend to watch more women's sports.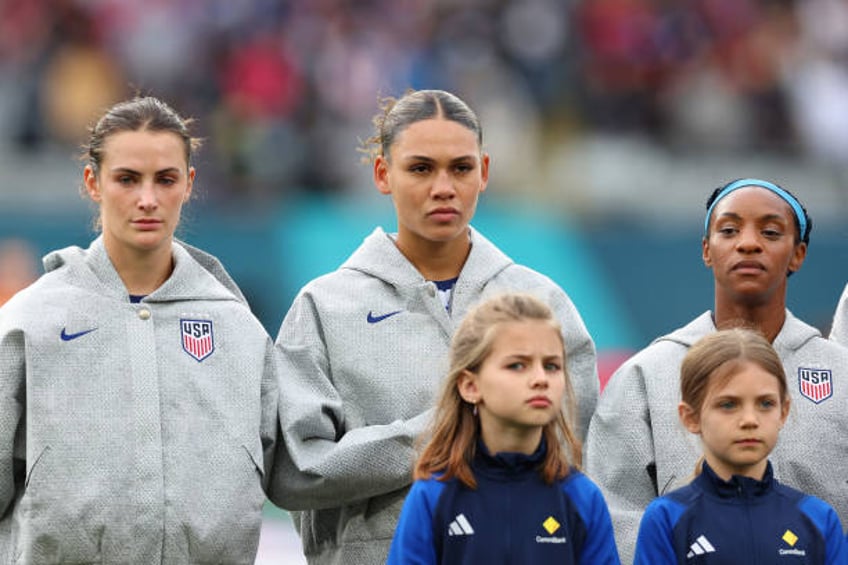 JULY 22: (L-R) Emily Fox, Trinity Rodman, and Crystal Dunn of USA line up for the national anthem before the FIFA Women's World Cup Australia & New Zealand 2023 Group E match between USA and Vietnam at Eden Park on July 22, 2023, in Auckland, New Zealand. (Phil Walter/Getty Images)
But numbers for men's sports still swamp that of women's sports. To use soccer as an example, since it is a worldwide sport, men's games far outsell women's games.
This year, FIFA claimed that it sold 1.5 million tickets for the 2023 Women's World Cup. But those numbers are still tiny compared to men's soccer. FIFA reported that it sold more than three million tickets for last year's Men's World Cup.
Follow Warner Todd Huston on Facebook at: facebook.com/Warner.Todd.Huston, or Truth Social @WarnerToddHuston