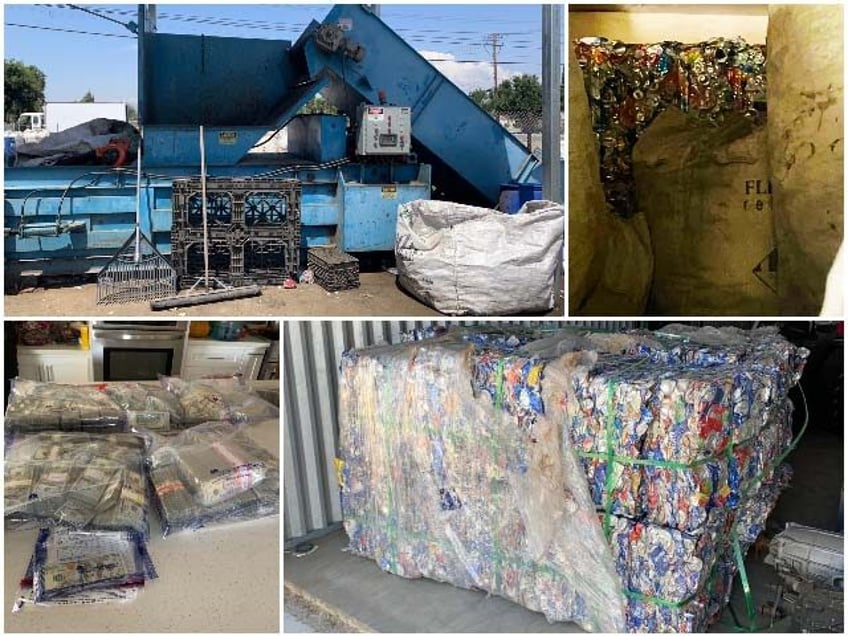 A family is in trouble for raking in millions of dollars through alleged recycling fraud in Riverside County, California.
Prosecutors say the eight relatives defrauded the state after they allegedly took 178 tons of used bottles and cans from Arizona to recycle them in California over an eight month period, USA Today reported Thursday.
Earnings from the alleged scheme were reported to be $7.6 million. It happened through a state program that incentivizes residents to recycle.
In a press release Tuesday, California's Department of Justice said the charges against the family include recycling fraud, grand theft, and conspiracy.
"California's recycling program is funded by consumers, and helps protect our environment and our communities," Attorney General Rob Bonta said of the case, adding people "who try to undermine its integrity through criminal operations will be held accountable."
He also praised investigators and CalRecycle for uncovering the alleged scheme and working to protect money belonging to Californians.
The Today article said CalRecycle's program "incentivizes recycling at privately-owned centers with a 5- or 10-cent return on eligible beverage containers, but only material from California is eligible."
However, the state of Arizona does not have a similar program, the outlet said, and the press release noted that CalRecycle is planning to take action against recycling centers connected to the case.
"California will not tolerate fraud against our recycling deposit system that has kept nearly a half-trillion bottles and cans from being littered or landfilled in our state," CalRecycle Director Rachel Machi Wagoner stated.
In 2018, three individuals were busted in Arizona after they allegedly smuggled cans and bottles to California as part of a recycling fraud scheme, ABC 15 reported:
Meanwhile, a report from October claimed the promise of a better economy via recycling was "fiction," according to Breitbart News.
"Titled 'Circular Claims Fall Flat Again,' the Greenpeace study found some 51 million tons of plastic waste generated by U.S. households in 2021, only 2.4 million tons were recycled, or around five percent," the outlet said.
In addition, hundreds of towns and cities in America cut their recycling programs due to the rising price of maintaining them, Breitbart News reported in March 2019.
The nation's recycling crisis erupted after China decided the year before to restrict imported recyclable materials.
"Because fewer countries are buying recycled material, big recycling companies are trying to make up for profit losses by charging cities exorbitant rates to use their services," the report said, adding companies such as Waste Management and Republic Services benefited from the communist country's restrictions.