Action star reveals how he trains for his iconic movie roles
Tom Cruise gave fans some insight into how he prepares for his iconic roles, including the "Mission: Impossible" franchise, in a new interview.
Cruise, 60, revealed he works seven days a week, mostly acting and producing, but he also spends time training for the crazy stunts included in his films.
"Look, as an actor and just in my life, I've always trained just to make movies," Cruise told Fandango. "I train in many things – singing, dancing, motorcycles, cars – and also my personal life, I like skydiving and speed-flying and all these things. And I like to then go learn these things and then apply it to the movies."
"But it is a real trick, and I have gone through to figure out, 'How do I train? How do I maintain? How do you hit peak right at the moment?' Because also when I'm doing a sprinting scene, I don't just run once. Sometimes I've done 50 sprints in one day."
TOM CRUISE'S RED-CARPET DIARY: THE CELEBRITY INTERESTS OF HOLLYWOOD'S LEADING MAN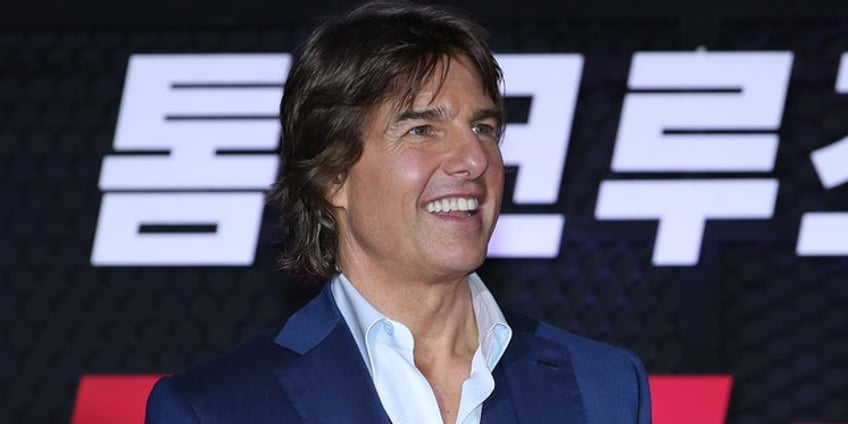 Tom Cruise revealed he works seven days a week acting and producing. (Han Myung-Gu/Getty Images for Paramount Pictures)
He continued, "So, I have to think about what the recovery time is, what scenes I'm shooting before and after, and I've gotten better at really structuring things within the film and sitting down and going, 'Here's where I have to prepare for the jump off the motorcycle.' So, there are certain things in you using your body a different way or if I'm doing gymnastics or a fighting scene. You know, you don't want to do a fight right there when I'm going to sprint. And how do I prepare? And how do I recover?"
For Cruise, the pressure of his work is enjoyable.
"And also the hours that I work, I work seven days a week, and I'm producing and everything that we are dealing with during this time period."
"I have to say I enjoy the pressure, I do enjoy the challenge, but I realize – I woke up, and I enjoy this."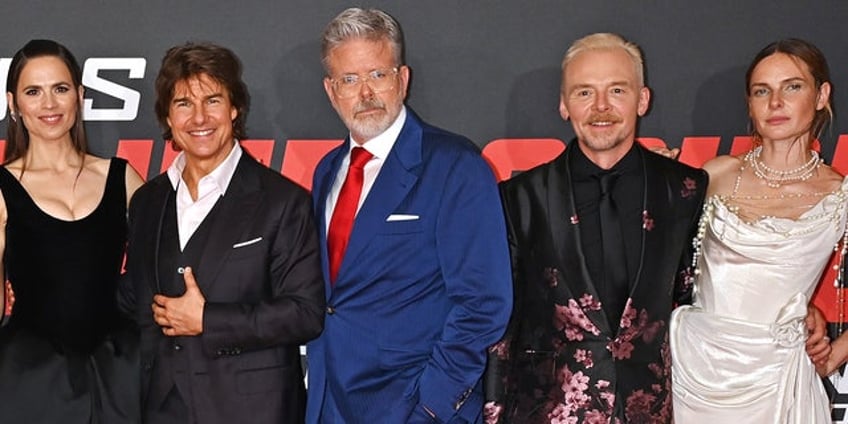 Hayley Atwell, Tom Cruise, Christopher McQuarrie, Simon Pegg and Rebecca Ferguson attend the U.K. premiere of "Mission: Impossible - Dead Reckoning Part One" on June 22, 2023, in London. (Dave Benett/WireImage)
The actor's "Mission: Impossible - Dead Reckoning Part One" co-stars recently opened up about what it's really like working alongside the film icon. Simon Pegg, who first met Cruise while filming "Mission: Impossible III" in 2006, revealed the actor is truly one of a kind.
"Of all the mist of stuff that's around him, in the center of that mist is a generous, sweet guy who looks after everybody," Pegg told "E! News." "He leads from the top down. And he's kind of inspiring to be around. There's no one else like him, he's the last movie star of the old kind."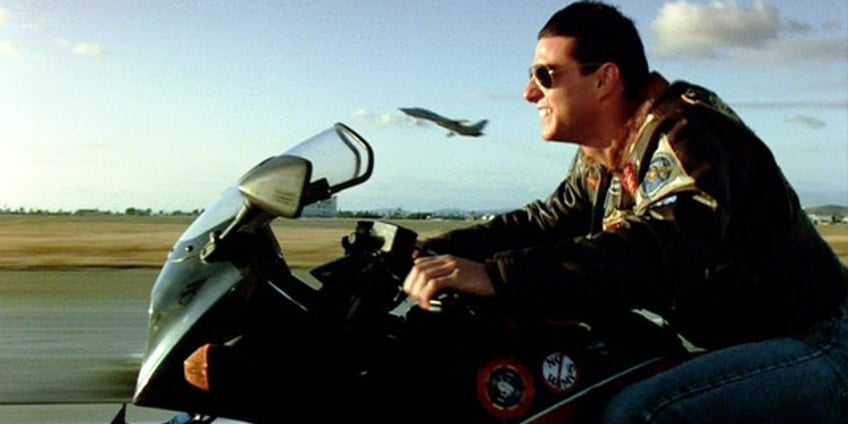 Tom Cruise is shown in a scene from "Top Gun." (CBS via Getty Images)
CLICK HERE TO SIGN UP FOR THE ENTERTAINMENT NEWSLETTER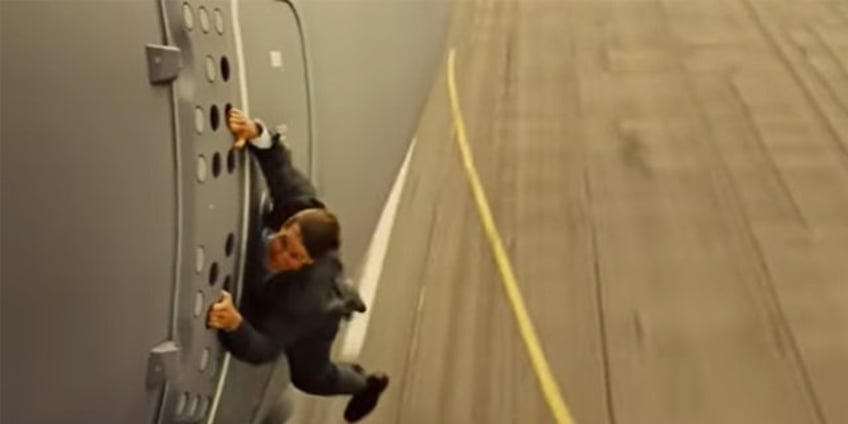 Tom Cruise has revealed he prefers to do his own stunts. (Paramount)
Pegg shared that Cruise's caring nature has stayed consistent since they first met nearly 20 years ago.
"When I first met him, it was my first time to Hollywood," he told the outlet. "He came to set the first day we met, he immediately made me feel very welcome, very at home, was incredibly generous."
Hayley Atwell, who is new to the "Mission: Impossible" franchise, echoed Pegg's sentiments about the actor.
"I had read with Tom before, I knew that he was very present," the actress told "E! News." "He was very professional and he goes out of the way to make sure anyone around him in working capacity makes them feel very safe."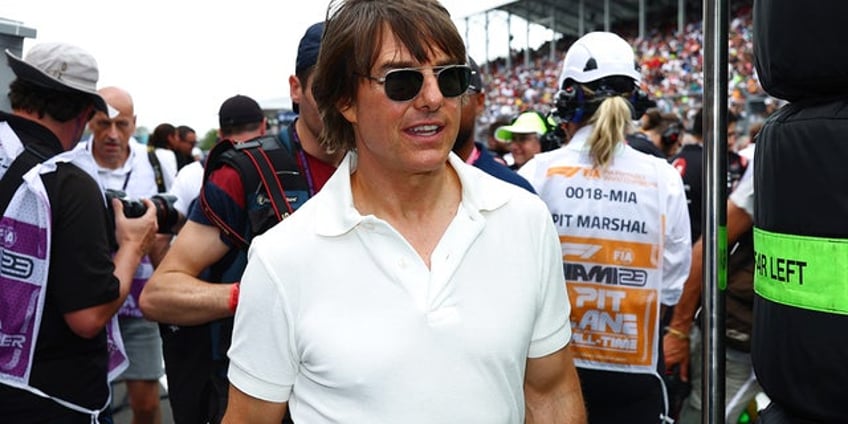 Tom Cruise is known for his action movies such as "Top Gun" and the "Mission: Impossible" franchise. (Dan Istitene via Getty Images)
Fox News Digital's Janelle Ash contributed to this report.