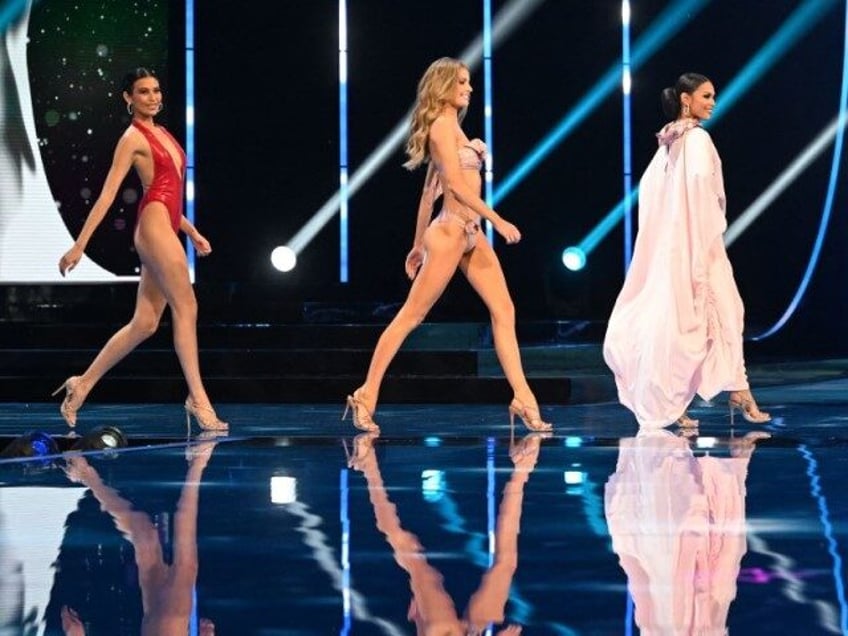 Miss Pakistan, Erica Robin, wore a burkini during the swimsuit competition at the Miss Universe pageant on Saturday.
Robin, who is the first woman to represent Pakistan in a Miss Universe pageant in the competition's 72-year history, was seen wearing a baby pink burkini on stage, covering everything but her ankles, while other contestants walked in more revealing swimsuits.
View this post on Instagram
"I'm most proud of standing up for what I believe in my life," Robin said in her Miss Universe bio. "Recently, right after I was announced as the new titleholder for Miss Universe Pakistan, I received some backlash from different sectors of the community, but I would like to stand up for what I believe in."
"Despite these criticisms, I was ready to face any challenges ahead of me while maintaining my values as a young modern Pakistani woman, representing our rich culture and heritage, and showing the world that Pakistan can celebrate the success of women," the 24-year-old model added.
View this post on Instagram
According to her bio, Robin is part of the Christian religious minority in Pakistan, which makes up about one percent of the country's population.
"If I could have one superpower, it would be the power to fly," Robin said in her bio. "I want to enjoy and feel free and have the capacity to go anywhere anv time and also to see the world from a new perspective. I want to show the universe that every woman has the right to spread her wings and soar high."
The Miss Universe contestant also "strives to break stereotypes about gender bias and inequality in workplaces," her bio added.
"I'm inspired by many incredible women who have done amazing things in this world, and they inspire me a lot. They've made a big difference and left a lasting impact on our world," she said. "I can't live without freedom."
The Miss Universe pageant, held this year in El Salvador, allowed transgender competitors for the first time ever, and two countries nominated male models as their contestants: "Miss Portugal" and "Miss Netherlands."
The company behind the contest filed for bankruptcy last week.
You can follow Alana Mastrangelo on Facebook and X/Twitter at @ARmastrangelo, and on Instagram.