After filing for bankruptcy protection, electric truck startup Lordstown Motors Corp. shares crashed Tuesday morning in premarket trading in New York. At the same time, Lordstown sued iPhone maker Foxconn Technology Group for fraud and breach of contract.
Lordstown's move to seek Chapter 11 protection from creditors comes after a dispute with Foxconn over a deal to produce trucks at an assembly plant in Ohio. Lordstown sold its Ohio factory, a former GM plant, to Foxconn in November 2021.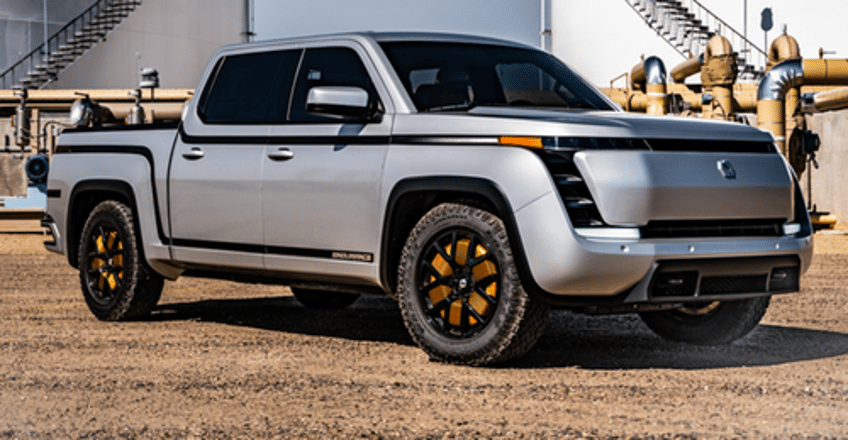 Lordstown shares in premarket trading crashed as much as 67% after closing Monday at $2.77. The company rode the SPAC boom, trading over $400 per share in early 2021. And the lesson for retail traders during the Covid mania: What goes up must come down.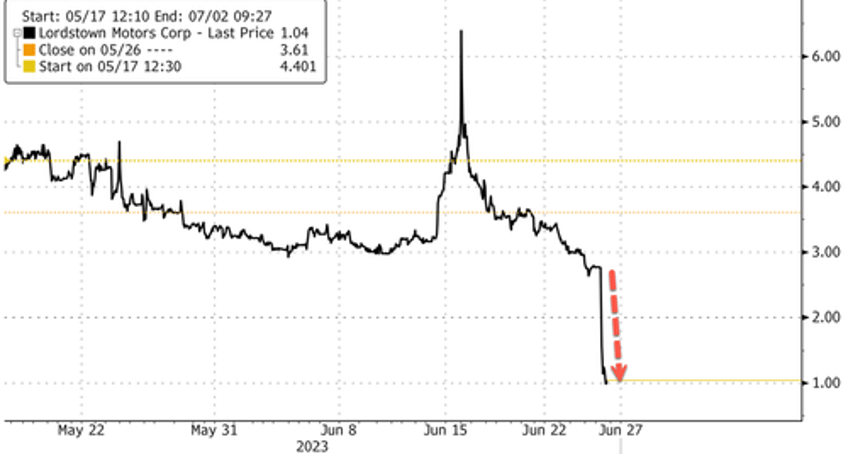 Lordstown listed as much as $500 million of both assets and liabilities in the bankruptcy filing. It said it doesn't have any debt. 
In November, Foxconn agreed to invest $170 million in Lordstown and take two board seats. The capital infusion would've given the struggling EV startup much-needed capital (and more time). 
Lordstown sued Foxconn this morning for fraud and breach of contract, claiming the manufacturer's actions "had the intended effect of destroying the business of an American startup." 
Foxconn said it would like to "reach a solution that could satisfy all stakeholders, without resorting to baseless legal actions, but so far the two parties have yet to reach a consensus." 
"Regarding [Lordstown Motors Corp] litigation announcement today and the false comments and malicious attacks made by LMC in its external statements against Foxconn, the Company reserves the right to pursue legal actions and also suspends subsequent good faith negotiations."
The bankruptcy filing and Foxconn legal mess come after short-sellers circled the company like vultures, alleging it had no sellable product and a Securities and Exchange Commission inquiry about inflated vehicle pre-orders. 
Even though the Lordstown story has ended, Foxconn still owns the Ohio factory plant that used to produce the Chevy Cruze sedan in 2019 and employed roughly 1,400 people. Foxconn has ambitions to provide EV manufacturing services in the US. And it wants 5% of the global EV market by 2025.