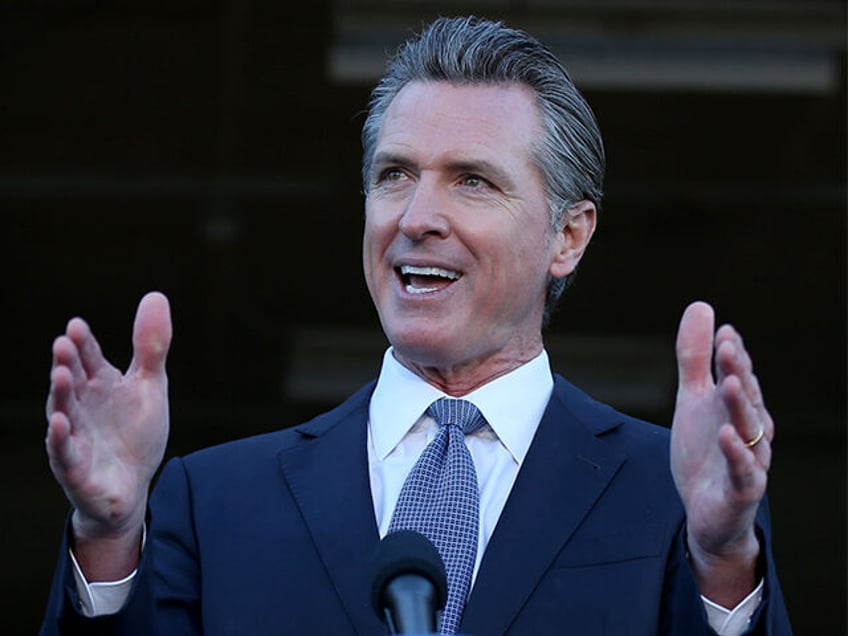 A coalition of car enthusiasts and small dealerships is banding together to stop the introduction of California-style auto regulations in the state of Virginia, which would mandate electric cars by 2035.
Seventeen states tie their emissions policies to California's standards, expanding the Democrat stronghold's hyper-green policies across the country. Virginia is among them.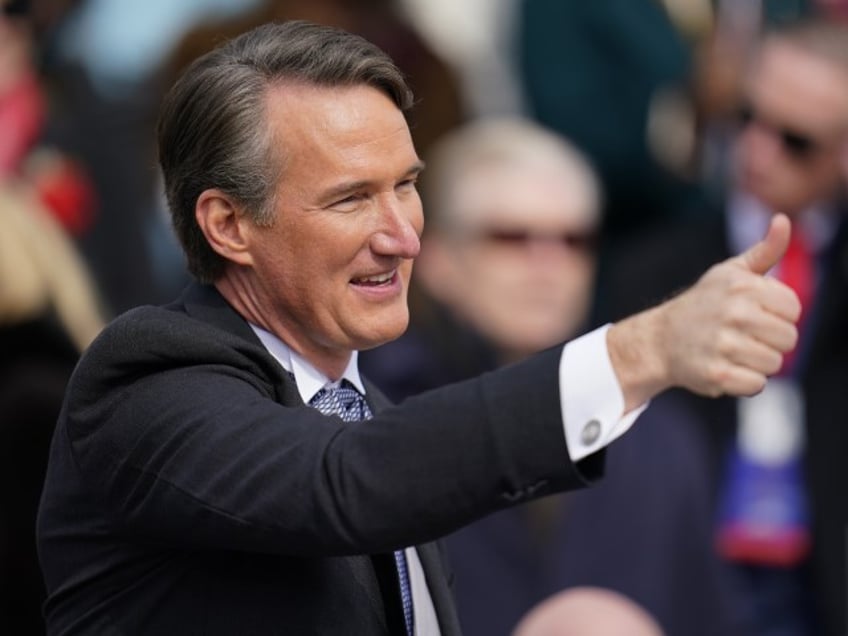 Glenn Youngkin gestures after he was sworn in as Virginia's 74th governor during an inauguration ceremony, Saturday, Jan. 15, 2022, in Richmond, Va. (Julio Cortez/AP)
Old Dominion was once thought to have turned into a solid blue state – until Glenn Youngkin won the governorship in an upset victory. While Virginians wanted to push their state away from the Left, Democrats had already made sure the state would abide by California's far-left emissions standards.
Virginia voted to adopt the California way in 2021, the same year Youngkin won his race. Under these rules, Virginia would not allow any new gas-powered car to be sold in the state by 2035. The rules require the gradual abolishment of sales of non-electric vehicles before then.
But the Net Zero agenda is being challenged this November. Driving Force Action (DFA), a nationwide alliance of car enthusiasts and small car dealers, launched a campaign this week to warn Virginians of the danger of allowing the state to turn into California.
"Virginians deserve the right to determine their own automotive future," DFA spokesperson Riley Ploch said in a press release.
"By linking Virginia's emission standards to California's, we are essentially allowing another state to make decisions that negatively impact Virginia's economy, jobs, and personal choices. That's unacceptable and we're encouraging voters to take action at the ballot box."
Gov. Youngkin tried to get the state to eliminate the California imposition, but the Democrat-controlled legislature shot it down.
That leaves voters with one choice: get new legislators.  The DFA's campaign supports Senate candidates who pledge to overturn the California mandate and return sovereignty to Virginia. They are Danny Diggs, Emily Brewer, Siobhan Dunnvant, Juan Pablo Segura, Kevin Adams, and Tara Durant.
Virginia wouldn't just be on the hook for banning gas cars. California Gov. Gavin Newsom (D) has even more ruinous ideas that Virginia would have to implement. As Breitbart News' Joel B. Pollak reported in April, Newsom wants to require "zero emission" passenger trains by 2030 and zero emission trains by 2035.
The same policy would mandate that train operators start spending a substantial amount on producing "clean energy" trains and infrastructure. This policy will not be limited to California. Train companies all across the country will adjust their business to accommodate America's most populous state.
Pollak reported on another draconian measure from Newsom earlier this month. California is set to be the first state to require large corporations to disclose their carbon emissions. This would add another onerous burden on beleaguered businesses in the state and bully them into adopting more foolish green policies.
California's model has forced businesses and residents to flee the state to more sane locales. This all could become law in Virginia thanks to Democrats ceding sovereignty to California's radical leftists.
Allum Bokhari is the senior technology correspondent at Breitbart News. He is the author of #DELETED: Big Tech's Battle to Erase the Trump Movement and Steal The Election. Follow him on Twitter @AllumBokhari.