An attorney for former President Donald Trump slammed the Biden DOJ for leaking a tape to CNN featuring Trump allegedly discussing a classified document with an author and publisher working on Mark Meadows' memoir, in front of two Trump staffers, at his Bedminster, New Jersey club in July 2021. The document pertains to the US military's war plans against Iran.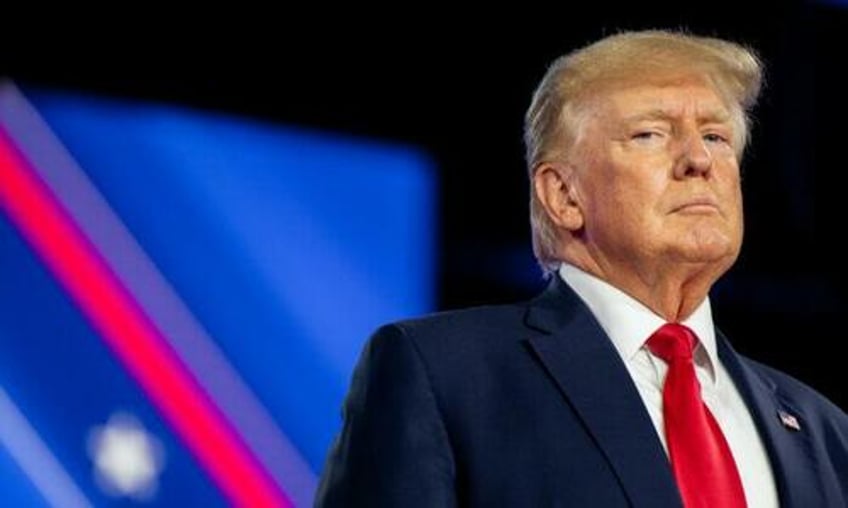 "Here's the good news, we know who leaked it and that's the DOJ, because I didn't have it. The DOJ did. They keep everything close to their chest until they realize they're losing … so then they leak something and tell the American people, 'listen to what he said,'" attorney Alina Habba told "Fox News Tonight" host Lawrence Jones. "Well, let's think about what he said. He said what the presidential record act says. The president has the right to declassify documents. Who doesn't? A non-president. A senator like Joe Biden when he had classified documents and took them out 40 years ago, 30 years ago and had no right to do it."
CNN aired the two minute clip on Monday, during which Trump joked about former Secretary of State Hillary Clinton's server in her Westchester, NY home.
"I can tell you who hasn't done any leaks and who has been listening to everything the judge said and that's Donald Trump. President Trump was told by a judge he can't talk about any of the evidence, so explain to me how then, evidence is being leaked the week that Hunter Biden is getting indicted … misdemeanor charges for things that he should have been going to jail for, let's be honest and if it was a Trumper, would have gone to jail for, but nobody talks about that," said Habba, adding "What do they want to talk about? 'Trump, Trump, Trump, submarine,' oh, I know, release a tape. Release a tape saying what? The presidential record act allows a president to declassify documents."
"He is the only person who has the power to single-handedly do that. That's what the tape says."
"There better be some consequences" for the leak, she added.
Meanwhile, CBS's Catherine Herridge notes that the classified documents in question, regarding the Iran plans, weren't among the charges levied against the former president by special counsel Jack Smith earlier this month (fast fwd to the last 15 seconds for the buried lead!).
Former President Trump heard in audio recording seeming to show and discuss secret documents at his NJ golf club. The Iran memo isn't among the records underlying Trump's illegal retention charges, a source confirms @CBSNews pic.twitter.com/UgPQeRRPYt

— Catherine Herridge (@CBS_Herridge) June 28, 2023
But, of course, that 'fact' never stopped the MSM from spreading this leaked recording as some smoking gun.