Pictures: White House Removes Family Stockings for Biden Speech After Controversy over Missing Granddaughter
The White House on Friday removed stockings of President Joe Biden's grandchildren from the fireplace in the State Dining room for a speech on the economy.
Earlier in the week, First Lady Jill Biden unveiled her Christmas decorations of the State Dining room fireplace with stockings for six of their grandchildren at the White House as part of the Bidens' "Gift of Family" theme.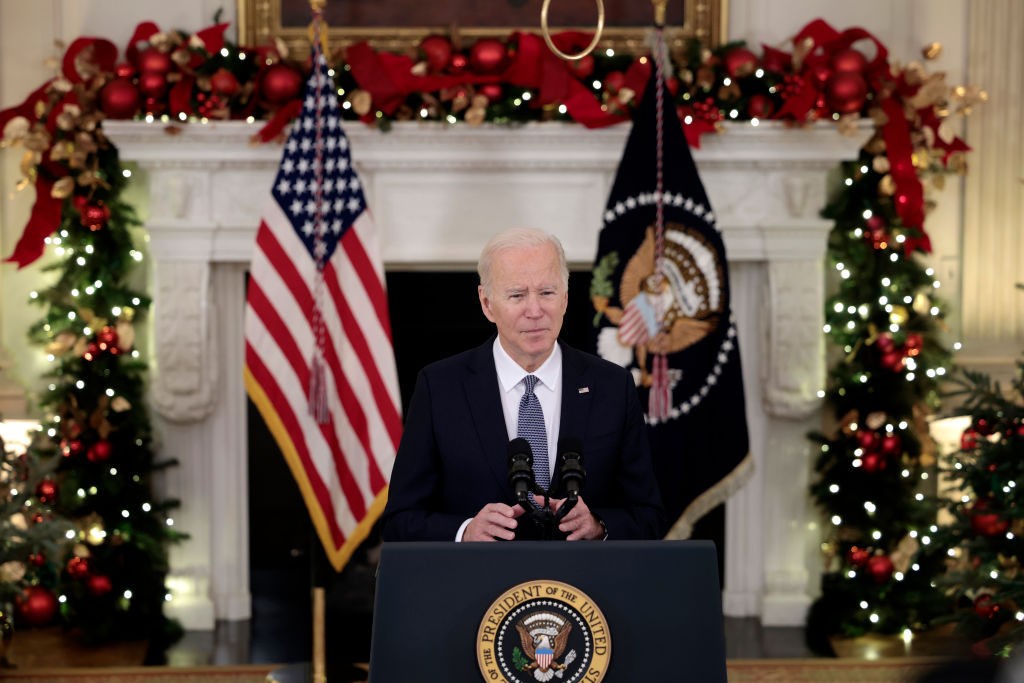 U.S. President Joe Biden delivers remarks on the November jobs report in the State Dining Room of the White House on December 03, 2021 in Washington, DC.  (Anna Moneymaker/Getty Images)
There were stockings for Naomi, 27, Finnegan, 21, Maisy, 20, Natalie, 17, Robert Hunter Biden II, 15, and Beau, 1.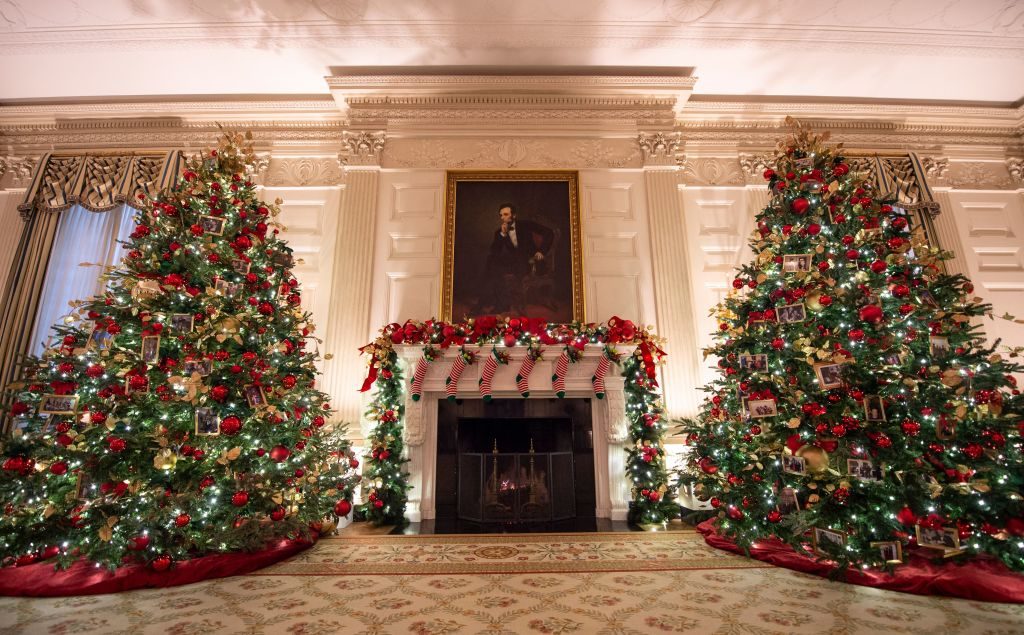 Christmas trees are seen in the State Dining room during a press preview of the White House holiday decorations in Washington, DC1. (ANDREW CABALLERO-REYNOLDS/AFP via Getty Images)
But online observers soon noted there was no stocking for Biden's son Hunter's three-year-old daughter born out of wedlock to a stripper.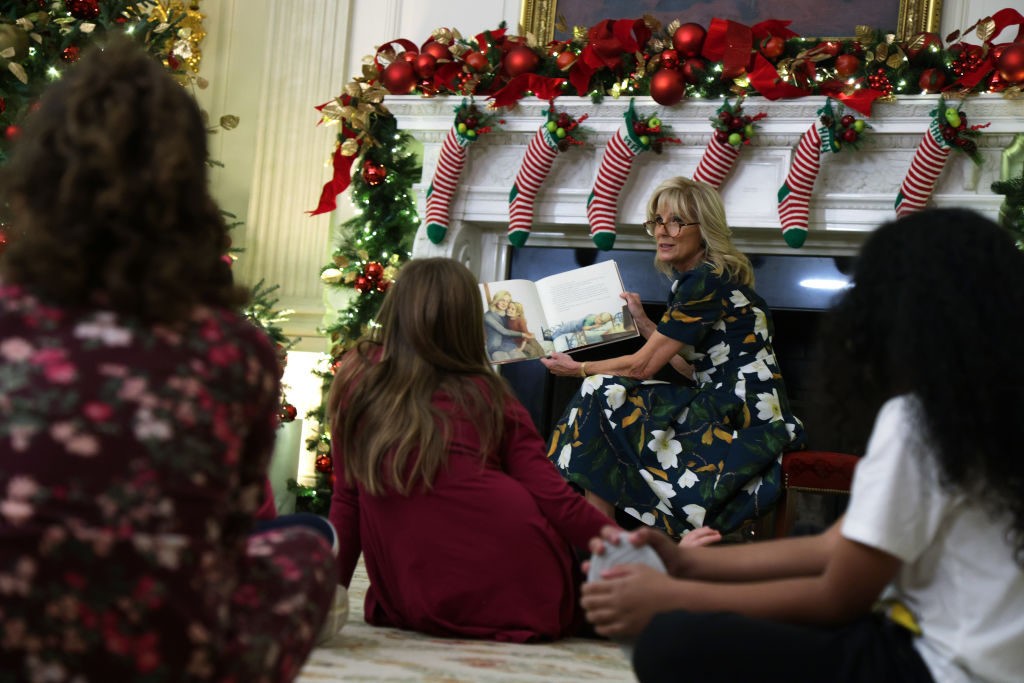 U.S. first lady Jill Biden reads her book Don't Forget, God Bless our Troops to a second-grade class from Malcolm Elementary School in Waldorf, Maryland, in the State Dining Room of the White House November 29, 2021 in Washington, DC. ( Alex Wong/Getty Images)
It is unclear why the White House removed the stockings from the fireplace for Biden's Friday speech on the jobs numbers.
Hunter previously denied being the father of the girl, claiming he had "no recollection" of meeting the child's mother, Lunden Alexis Roberts.
A DNA test established Hunter as the father in 2019 and the woman filed suit for paternity and child support.