In an audio recording subpoenaed by special counsel Jack Smith, former President Donald Trump is heard showing people without security clearances a document that Trump describes as a "highly confidential" Pentagon plan to attack Iran. In the newest example of selective dedication to secrecy depending on whether it serves the establishment agenda, the recording appears to have been leaked, with CNN first to share the two-minute audio segment, followed by The New York Times and others. 
The recorded conversation was referenced in the 49-page indictment of Trump, who was charged on June 8 with 31 counts of violating the Espionage Act of 1917 via "willful retention" of classified records, along with six charges relating to false statements or obstruction of justice in regard to his alleged efforts to impede the special counsel investigation. 
CNN plays a recording of Donald Trump discussing classified documents:

"It's like highly confidential...This is secret information." pic.twitter.com/h3YaLkdzmF

— Republican Accountability (@AccountableGOP) June 27, 2023
Trump's statements in the recording appear to contradict two defenses he's publicly advanced regarding the case:
In a Fox News interview earlier this month, Bret Baier asked Trump about the part of the indictment that describes the conversation. Trump denied that he was showing a classified document, claiming he was only sharing "newspaper stories, magazine stories and articles." In the recording, however, he refers to a Pentagon plan that is "secret" and "like, highly confidential." 

Trump has claimed he declassified any documents that were in his possession, even saying he could "declassify...even by thinking about it." However, as he talks about the Iran attack plan in the recording, Trump says, "See, as president I could have declassified it, but now I can't."
Present at the July 2021 conversation at the Trump National Golf Club in Bedminster, New Jersey were Trump, a writer and a publisher working on an autobiography for former White House Chief of Staff Mark Meadows, and at least two Trump aides.  
Special counsel Jack Smith subpoenaed a copy of the tape that was in the possession of Trump's current deputy director of communications, Margo Martin, who was one of the aides present for the conversation.The 27-year-old Oklahoma native was questioned about the recording during a grand jury appearance.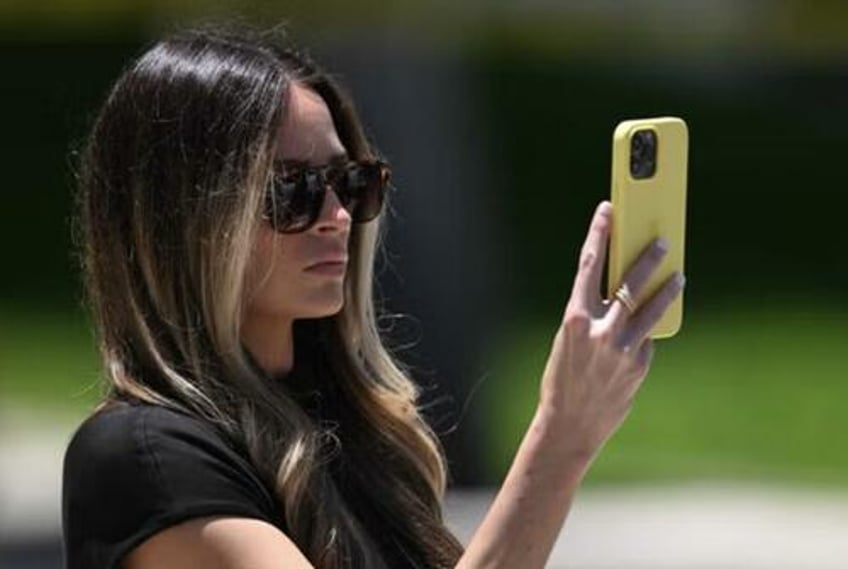 Trump was showing his guests the Pentagon's plan to attack Iran as a means of refuting a claim by his former chairman of the Joint Chiefs, Gen. Mark Milley. In July 2021 -- the same month as the recording -- Milley told the New Yorker that he spent the last four months of the Trump presidency trying to make sure Trump didn't start a war with Iran as part of a scheme to remain in power after his term was set to end. 
In the recording, Trump portrays the Pentagon as having initiated planning for an attack and cites the document as proof: 
"Well, with Milley...let me see that, I'll show you an example. He said that I wanted to attack Iran. [PAPERS SHUFFLING] Isn't it amazing? I have a big pile of papers, this thing just came up. Look, [PAPERS SHUFFLING], this was him. They presented me with this -- this is off the record -- but they presented me this. This was him. This was the Department of Defense and him."
Of course, the mere existence of a DOD plan to attack Iran doesn't necessarily eliminate the possibility that Trump -- who seemingly checked off every item on billionaire donor Sheldon Adelson's Israel-policy wish list except for war with Iran -- may have asked the Pentagon to show him an option.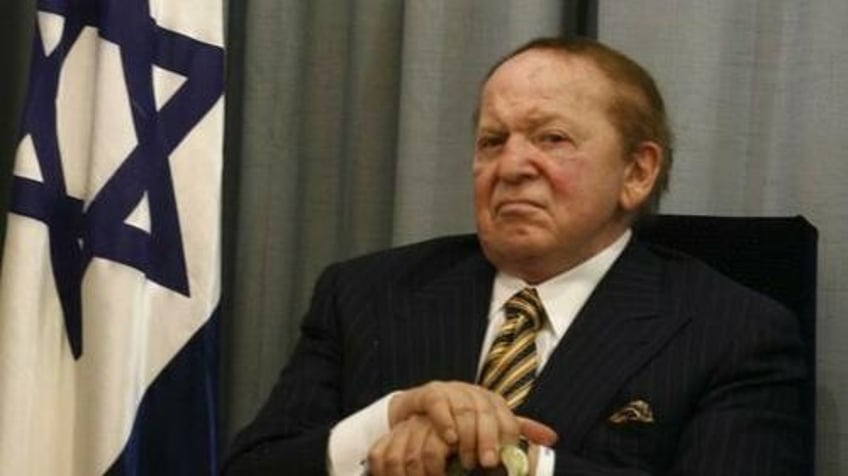 However, Trump tells his guests, "This totally wins my case you know...except, it is like, highly confidential." Women are heard laughing, and then the discussion turns to the problem of how the purportedly Milley-refuting Iran plan could be brought to public knowledge.
"See, as president, I could have declassified it," Trump says, eliciting more laughs. "Now I can't, you know, but this is still a secret." A staffer replies, "Yeah. Now we a have a problem." 
In the Bret Baier interview, here's how Trump described what was being discussed in the conversation:
"There was no document. That was a massive amount of papers and everything else talking about Iran and other things. It may have been held up or may not, but that was not a document. I didn't have a document, per se. There was nothing to declassify. These were newspaper stories, magazine stories and articles."
There's also laughter on the tape when a staffer -- referring to the secret nature of the Iran plan -- suggests that Hillary Clinton "would print that out all the time, you know." Trump wisecracks, "She'd send it to Anthony Weiner. The pervert."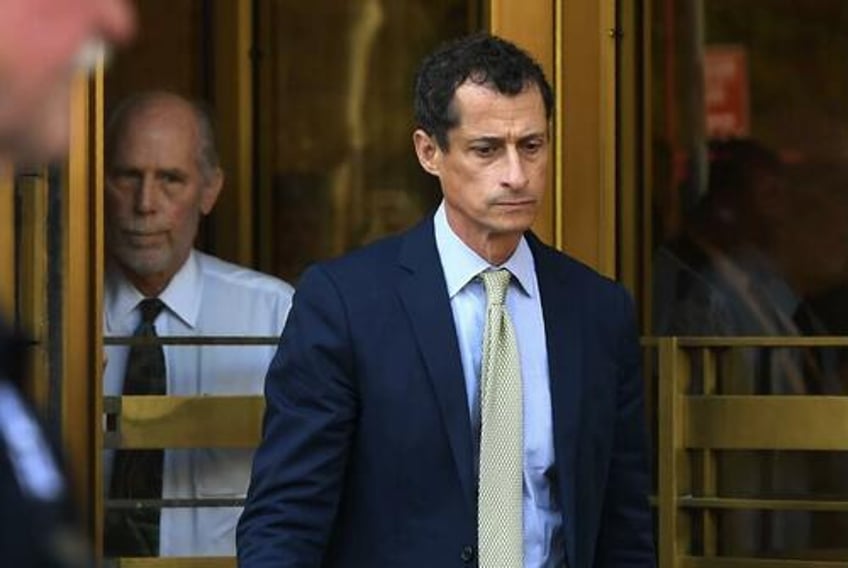 Most mainstream media reports on entirely omit Trump's reference to Weiner. Some, like the New York Times and even the New York Post, reported that Weiner was discussed, but chose not to share Trump's punch line. The Times even quoted Trump spokesman Steven Cheung as saying Trump was "speaking...quite humorously" about Wiener, yet the Times doesn't let its audience know what Cheung is referring to, beyond a vague reference to "a quip." 
It's as if major outlets feel duty-bound to protect the nonexistent dignity of the utterly-disgraced former New York Democratic congressman and ex-husband of Clinton aide Huma Abedin. While married and in Congress, Weiner couldn't stop sending sexual photos of himself to a series of women, before ultimately being jailed for sending obscene material to a 15-year-old who made her age clear to him. 
The two-minute recording ends with a product placement: Trump is heard saying, "Bring some Cokes in, please."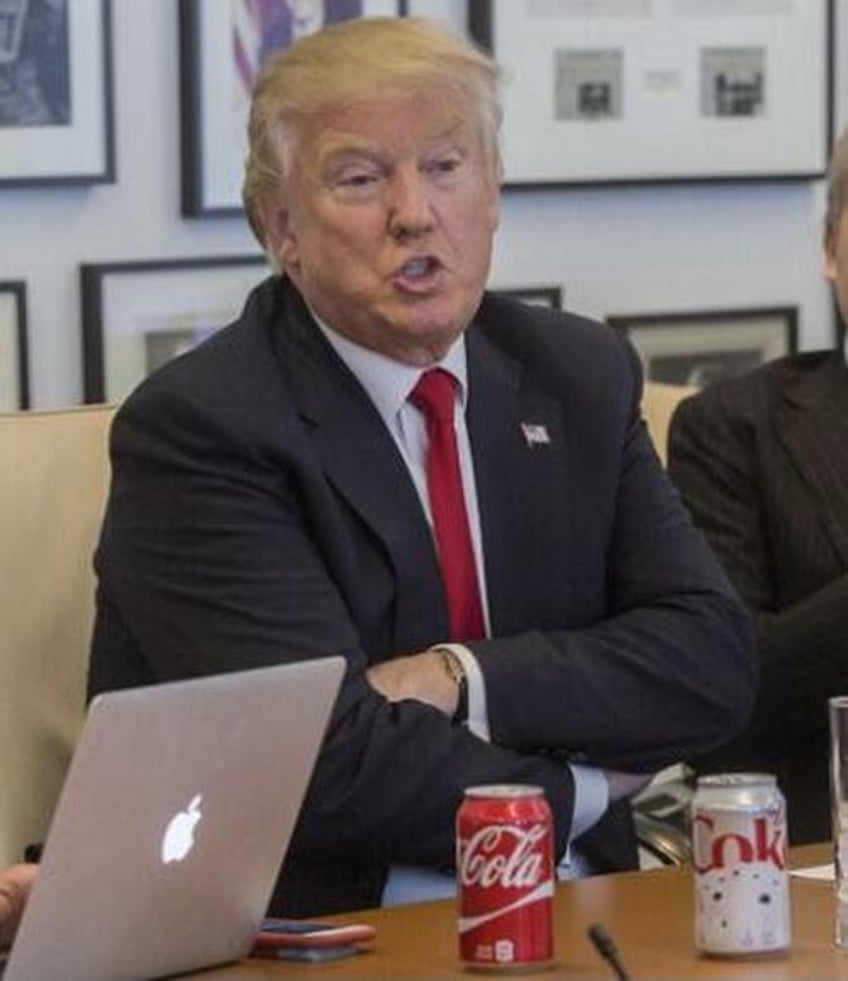 And as former US Ambassador to Israel David Friedman notes; "Help me with this: DOJ is prosecuting Trump for sharing information with a reporter, when DOJ itself shared the same information with CNN."