Hunter Biden used his Dad's Delaware home where classified documents were found strewn about the garage to receive more than $250,000 in Chinese wire transfers, according to the House Oversight Committee.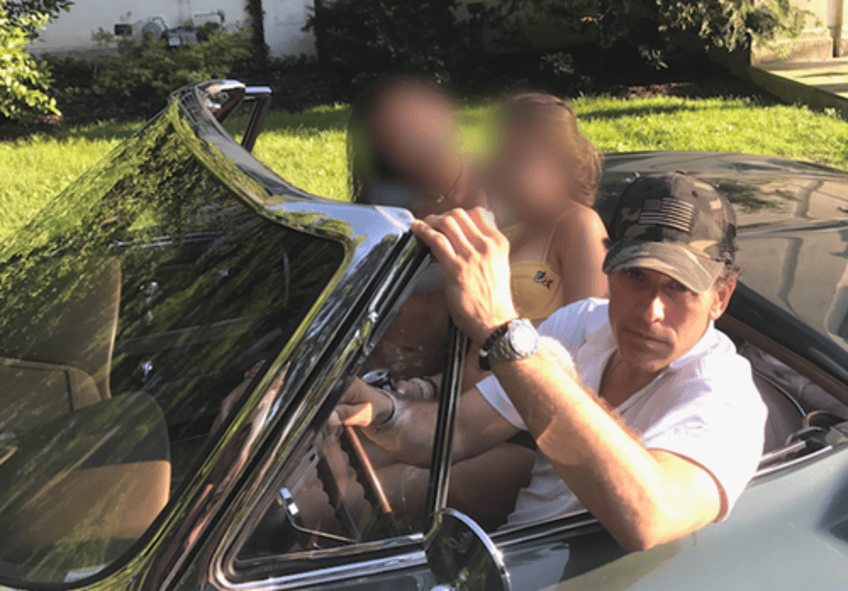 🚨CHINA WIRES LIST JOE'S HOME AS BENEFICIARY ADDRESS 🚨

A few months after Joe Biden announced his candidacy in 2019, information available to the Committee shows Hunter Biden received two wires from China for $250,000 and $10,000, including from Jonathan Li.

More alarming, the…

— Oversight Committee (@GOPoversight) September 26, 2023
The wires were from Wang Xin and Jonathan Li, the latter of whom ran a Chinese private equity fund (BHR) which Hunter was listed as being on the board of directors. Hunter also arranged for a meeting between Li and Joe Biden while Joe was VP, while Joe allegedly gave Li's son a letter of recommendation.
Here's the breakdown of events from the Committee:
2009-2017: During his time as Vice President and prior to later payments to Hunter Biden, evidence shows Joe Biden developed a familiar relationship with Jonathan Li. Devon Archer, a Biden business associate, described how Joe Biden met with Jonathan Li for coffee in Beijing, China, had a phone call with him, and wrote college recommendation letters for his children.

April 25, 2019: Joe Biden announced his candidacy in the 2020 presidential election.

July 26, 2019: Wang Xin wired $10,000 with Joe Biden's home listed on the wire.

August 2, 2019: Jonathan Li wired $250,000 with Joe Biden's home listed on the wire.

October 13, 2019: George Mesires, who served as Hunter Biden's lawyer, stated, in part, that Hunter Biden served with BHR "only as a member of its board of directors," which was purportedly an "unpaid position."

October 22, 2020: During a presidential debate, Joe Biden said, "My son has not made money […] in China."
Of note, Hunter was living at the Wilmington house while he was raking in millions of dollars from CCP-linked business dealings.
Hunter was living there...
Seamus Bruner  (researcher for legendary bombshell-dropper Peter Schweizer), reports via Breitbart News, that "While addicted to drugs, cavorting with prostitutes, and making deals with businessmen tied to the highest levels of Chinese intelligence, Hunter Biden lived in the house where Joe Biden stored classified documents."
Second, the Washington Free Beacon reported in January that photos from Hunter Biden's abandoned laptop place him at the Wilmington House in July, 2017. Of note, the classified documents were reportedly brought to the house in January of that year.
The photos 'are the most concrete evidence to date' that Hunter - who was actively negotiating a deal with a CCP-linked Chinese energy company - had access to areas of his father's home where classified documents were stored.
A Washington Free Beacon review of the laptop found four 2017 photographs of Hunter Biden, clad in a white collared shirt and a camouflage baseball cap, behind the wheel of his father's 1967 Corvette Stingray. GPS metadata embedded in the photos indicate they were taken within a minute of each other at 6:49 p.m. on July 30 of that year, just outside the president's Wilmington, Del., residence. The photos show Hunter Biden posing in the vehicle beside two young girls. One appears to be his then-12-year-old niece, Natalie Biden. The other could not be identified.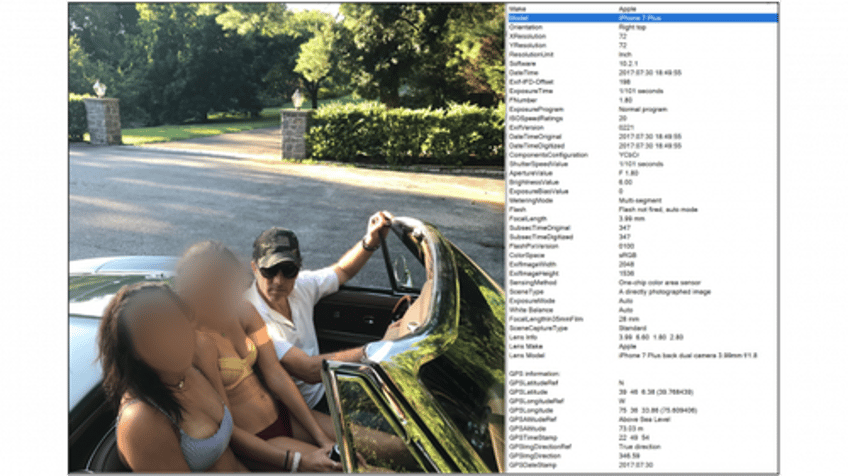 And as the Beacon further reports - corroborating Breitbart's reporting, "At the time the photos were taken, Hunter Biden was negotiating a lucrative business deal with the now-defunct Chinese energy conglomerate CEFC, which was closely tied to the Chinese government. Biden's former business partner Tony Bobulinski claimed to have met with Joe Biden in person in early May 2017—less than three months before Hunter Biden was pictured taking the wheel of his father's prized vehicle—to discuss the Biden family's Chinese business dealings."
In total, CEFC paid Hunter Biden $6 million in legal and consulting fees in 2017 and 2018.
So, lies upon lies from the Bidens.