Hunter Biden alleges Rudy Giuliani is responsible for the 'total annihilation' of his digital privacy, claims there was no 'laptop'
Hunter Biden on Tuesday filed a lawsuit against Rudy Giuliani alleging the former Trump lawyer violated his privacy rights by illegally disseminating content from Biden's infamous laptop.
The complaint filed in the U.S. District Court for the Central District of California states Giuliani is "primarily responsible" for the "total annihilation" of Biden's digital privacy. It also names Robert Costello, a former federal prosecutor who previously represented Giuliani, as a defendant, Fox News has confirmed. 
"For the past many months and even years, Defendants have dedicated an extraordinary amount of time and energy toward looking for, hacking into, tampering with, manipulating, copying, disseminating, and generally obsessing over data that they were given that was taken or stolen from Plaintiff's devices or storage platforms, including what Defendants claim to have obtained from Plaintiff's alleged 'laptop' computer," Biden's attorneys wrote in the complaint, claiming that the date was not  even from a "laptop," but from an "external drive."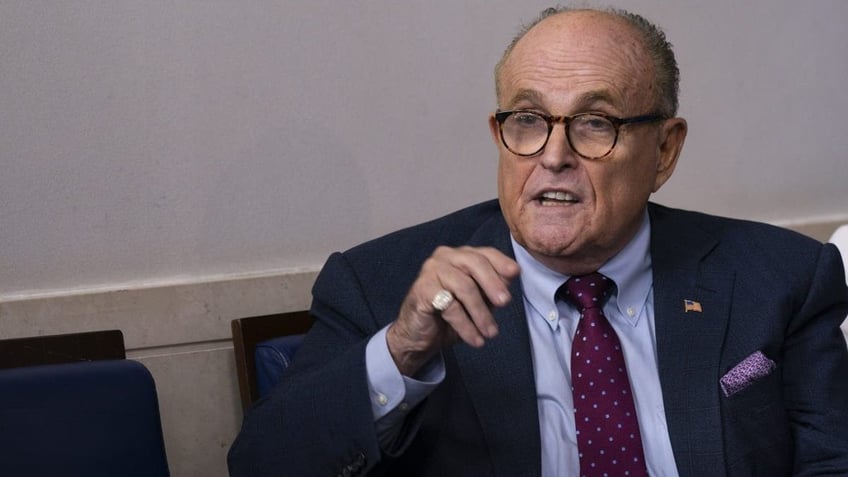 Rudy Giuliani, former personal lawyer to U.S. President Donald Trump.  (Photographer: Chris Kleponis/Polaris/Bloomberg via Getty Images)
Attorneys for Hunter Biden did not immediately respond to a request for comment. A representative for Giuliani did not immediately respond to a request for comment. 
READ THE COMPLAINT BELOW. APP USERS: CLICK HERE
This is a developing story and will be updated.
Chris Pandolfo is a writer for Fox News Digital. Send tips to This email address is being protected from spambots. You need JavaScript enabled to view it. and follow him on Twitter @ChrisCPandolfo.