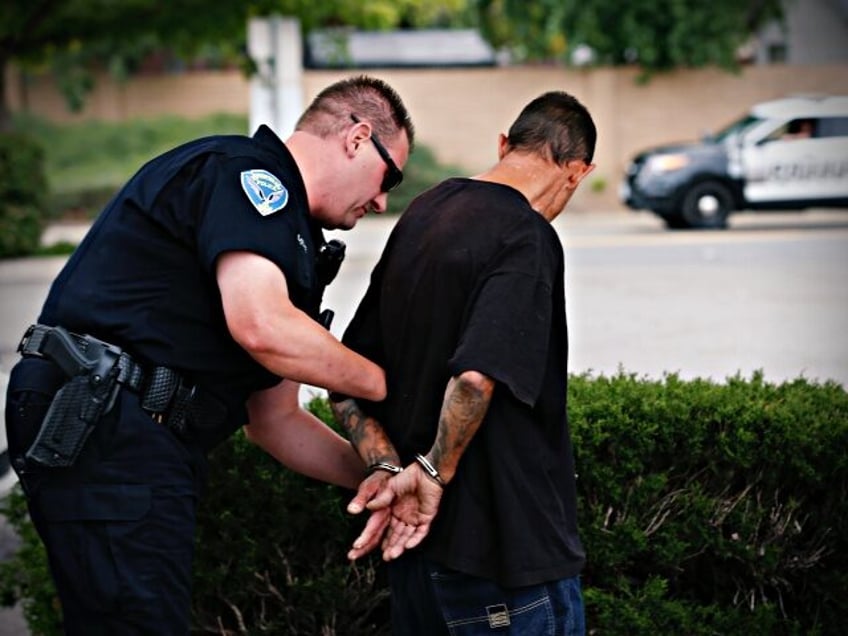 Illegal alien drug dealers from Honduras are praising San Francisco, California's, sanctuary city policy for shielding them from deportation when they are arrested, telling local media the policy is one of the reasons they seek out the Democrat-controlled city to sell drugs to Americans.
An investigation by the San Francisco Chronicle reviewed extensive police and Immigration and Customs Enforcement (ICE) records and interviewed 25 Honduran drug dealers, many of whom are illegal aliens, who can earn up to $350,000 annually by selling drugs in the Bay Area.
While some of the drug dealers told the Chronicle that they had initially arrived in San Francisco with the intention of working legal jobs, others said they fully intended to sell drugs upon their arrival.
An enticing component of drug dealing in San Francisco for the Hondurans is its severe sanctuary city policy that made worldwide headlines when 32-year-old Kate Steinle was killed in 2015 by a stray bullet set off by a seven-time convicted felon and five-time deported illegal alien.
For the drug dealers, their arrests on drug charges does not mean they will be deported from the United States. In the overwhelming majority of cases, they are released from jail without bail and only a fraction are swiftly convicted.
"The reason is because, in San Francisco, it's like you're here in Honduras," one such drug dealer told the Chronicle. "The law, because they don't deport, that's the problem … many look for San Francisco because it's a sanctuary city. You go to jail and you come out."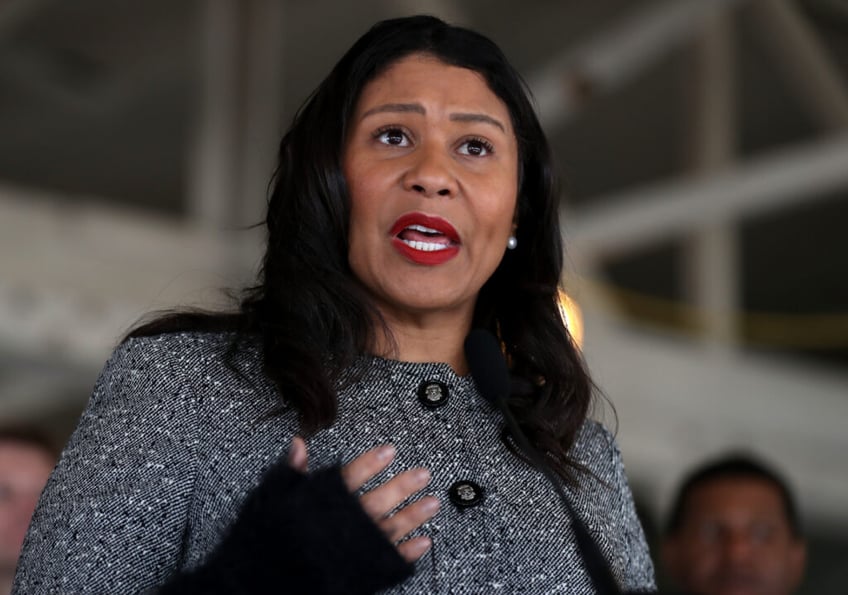 San Francisco Mayor London Breed (Photo by Justin Sullivan/Getty Images)
In a number of cases, the Chronicle reported that illegal aliens from Hondurans who had been convicted of selling drugs in San Fransisco were merely deported to their native country before illegally crossing the southern border to start dealing drugs in the sanctuary city again.
One drug dealer in particular, noted by the Chronicle, has returned to San Francisco for the ninth time after having been deported to Honduras.
Getting swift convictions for drug dealers in San Francisco are also increasingly few and far between. From 2018 to 2022, only six percent of those charged with drug crimes had been convicted. Of those charged last year, 75 percent have yet to be convicted, take a plea deal, have their charges dropped, or be found not guilty.
San Francisco's insistence on shielding most illegal aliens dealing drugs from deportation — thus driving a largescale migration, especially from Honduras — coincides with a devastating boom in overdose deaths.
In 2022, there were nearly 650 accidental drug overdose deaths in San Francisco — more than 70 percent of which were attributed to fentanyl.
Meanwhile, in the first five months of this year, there were almost 350 overdose deaths in the city, indicating an increase of more than 40 percent compared to the same period last year. Almost eight in ten of those deaths are attributed to fentanyl.
Related: San Francisco Man Saves Stranger from Apparent Fentanyl Overdose
@RawRicci415 / Twitter
John Binder is a reporter for Breitbart News. Email him at This email address is being protected from spambots. You need JavaScript enabled to view it.. Follow him on Twitter here.