Biden to Order Vaccine-or-Test Mandate for Businesses with 100+ Employees
President Joe Biden plans to announce that the Department of Labor will require all employers with 100 or more workers to mandate their employees get vaccinated against the Chinese coronavirus, or else undergo coronavirus tests at least once a week.
Businesses that fail to comply with the new sweeping federal vaccine requirement could be subject to fines of up to $14,000 per violation, an administration official said, according to a report by Associated Press.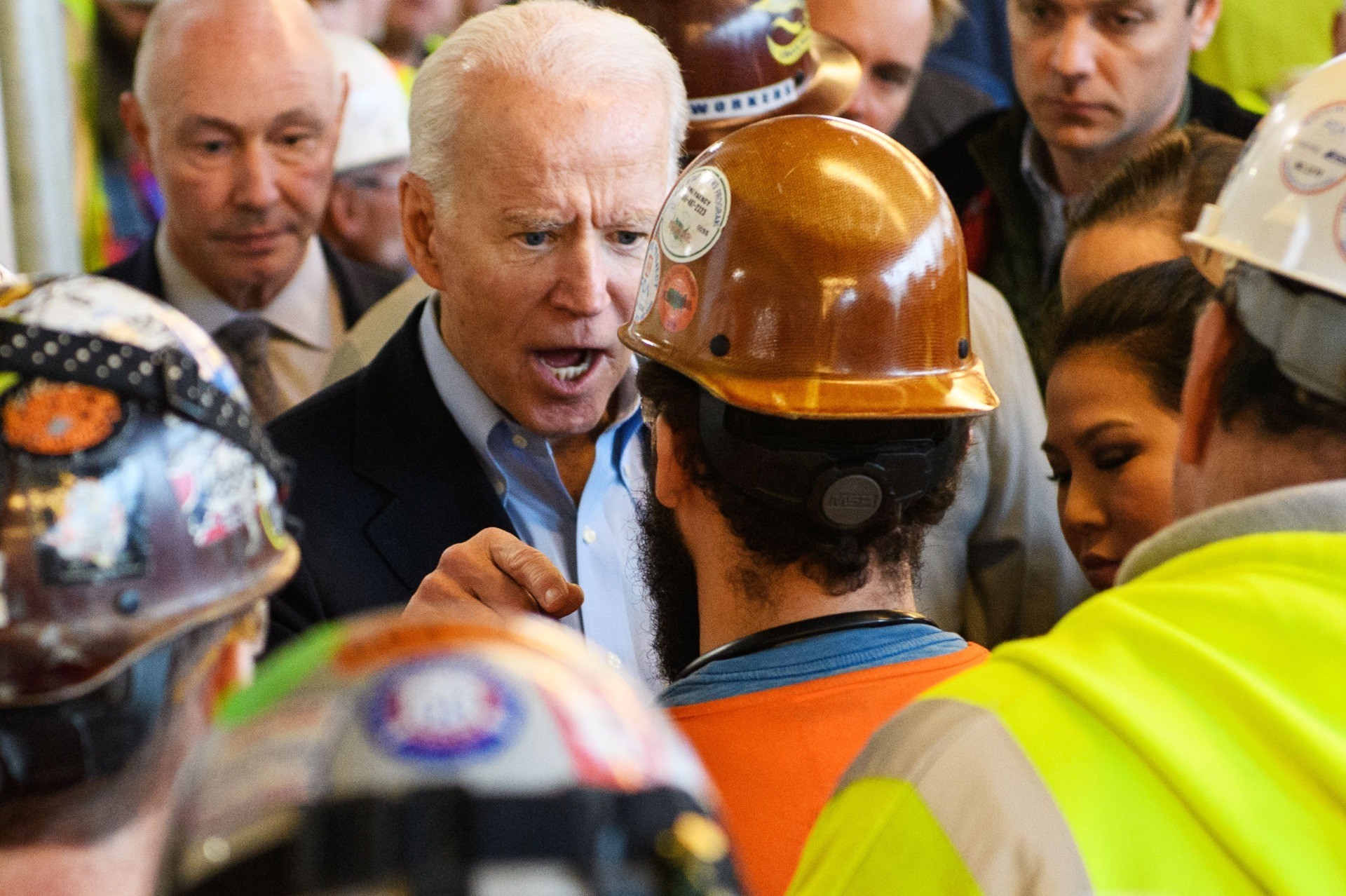 Joe Biden has heated exchange with workers. (MANDEL NGAN/AFP via Getty Images).
The mandate — which will be enacted through a forthcoming rule from the Occupational Safety and Health Administration (OSHA) — is expected to affect about 80 million U.S. workers.
A senior administration official also reportedly dismissed concerns that the order will result in litigation, stating that Labor Secretary Marty Walsh has "a right to do this," adding that the new rule will be "done in a couple weeks" and implemented shortly thereafter, reports Forbes.
Biden is also expanding a directive that withholds federal funds from nursing homes that don't mandate the vaccine for staff to "most healthcare settings" that participate in Medicare and Medicaid — which covers 17 million health care workers, the report adds.