Read the latest from Fox News Opinion & watch videos from Sean Hannity, Raymond Arroyo & more.
Welcome to the Fox News Opinion Newsletter. To receive this newsletter in your email, subscribe here.
HANNITY – Fox News host reacts to the president not likely being charged in the classified documents case. Continue reading…
ENDGAME – The worst Marvel movie yet is also the cringiest. Continue reading…
HEART IN SAN FRANCISCO – California's Newsom lays bare who really has his heart and it's not who you think. Continue reading…
GUTFELD – The 'stupid fad' of people enforcing pronouns is 'dying'. Continue watching…
REMBRANDT – If lying was an art, Michael Cohen would be a Rembrandt. Continue reading…
RAYMOND ARROYO – Biden follows Xi's lead on religion. Continue watching…
SEN. JONI ERNST – A 4-pronged strategy US must deploy to defeat world's No. 1 state sponsor of terrorism. Continue reading…
PUTIN 2024 – Why he will almost certainly win another term. Continue reading…
JASON RANTZ – Seattle voters hike taxes to pay for leftist policies, then wonder why things get worse. Continue reading…
CARTOON OF THE DAY – Check out all of our political cartoons…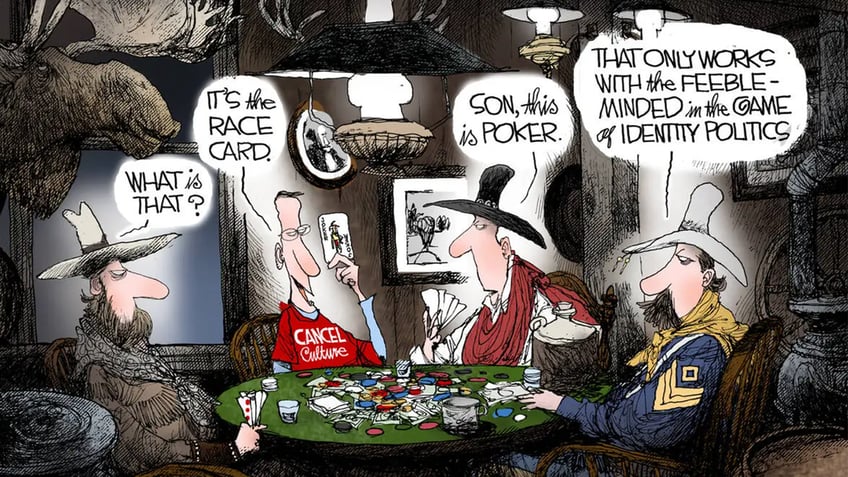 Michael P. Ramirez' cartoon, 'The Last Refuge' was a 'direct response' to the Washington Post pulling his anti-Hamas cartoon, Ramirez told Fox News Digital. (Michael Ramirez/Las Vegas Review-Journal/Creators Syndicate)
This article was written by Fox News staff.