Check out these top Fox News Lifestyle stories and videos from the past week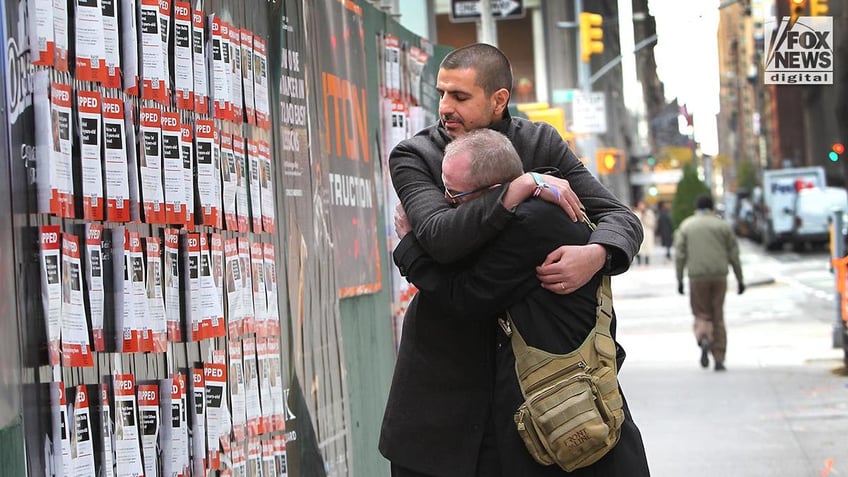 Michael Levy hugs Thomas Hand in front of kidnapped-by-Hamas posters in New York City, Wednesday, November 15, 2023. Hand, whose 8-year-old daughter is being held hostage, confronted a woman tearing down such posters recently in Manhattan. (Jennifer Mitchell for Fox News Digital)
Welcome to the Fox News Lifestyle Newsletter. If this newsletter is not already delivered to your email, please subscribe here.
ANTISEMITIC OUTRAGE – A woman in New York City tore down Israeli hostage posters in front of the captives' families. Continue reading...
30 YEARS LATE – A popular children's book has been returned to a Missouri library after three decades. Continue reading...
'WORK ON THAT EGO' – Internet users appear to be siding with a Delta flight attendant who threatened to kick a gospel singer off of a plane if she refused to stay "quiet" before takeoff. Continue reading...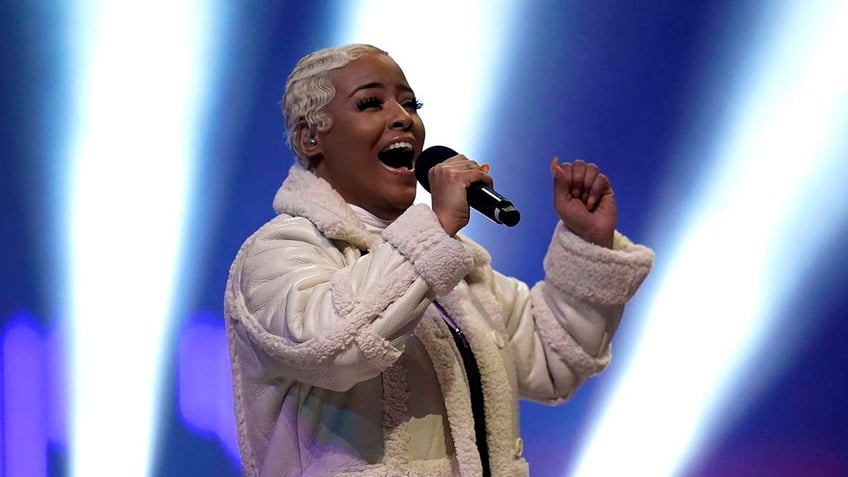 Bobbi Storm performs at halftime of an NBA basketball game between the Detroit Pistons and Boston Celtics in Detroit, Friday, Feb. 4, 2022.  (AP Photo/Paul Sancya)
PARANORMAL PUNK? – A woman claimed a ghost pulled her hair while she was on a ghost tour with friends. See the video...
RARE TREASURES – Pokemon cards, a first-print of "Harry Potter," a Nintendo Super Mario Bros. video game listed for $183,000 and other items hit an online auction. Continue reading...
LAURA INGRAHAM'S PICKS – Laura Ingraham reveals the hardest work she's ever done — and her pick for favorite family getaway spot. Continue reading...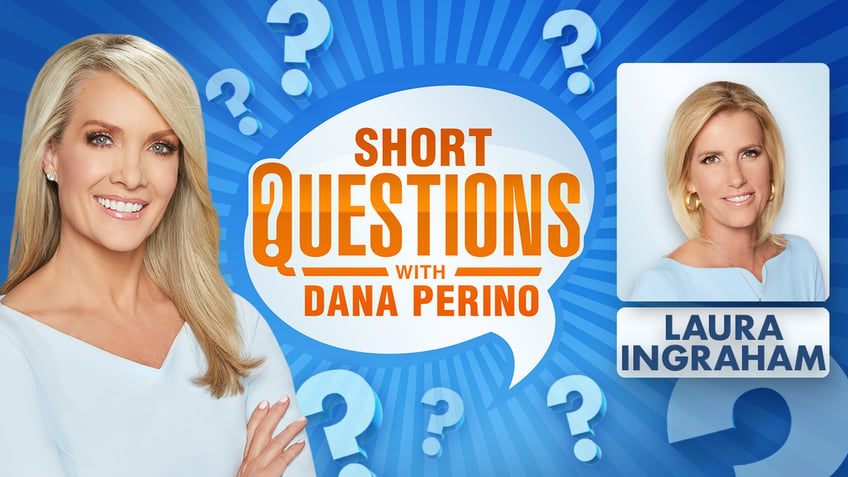 In this week's "Short questions," Laura Ingraham, host of "The Ingraham Angle," reveals the hardest job she's ever held, her favorite place to be with her three kids — and the greatest lessons she learned from Supreme Court Justice Clarence Thomas while working for him as a law clerk years ago. (Fox News)
DECOR GALORE – A former White House decorator shares three top tips for beautifying your home this holiday season. Continue reading...
CALLING ALL CROSSWORD PUZZLE LOVERS! – Play our Fox News daily crossword puzzle for free here! And not just one — check out the multiple offerings. See the puzzles...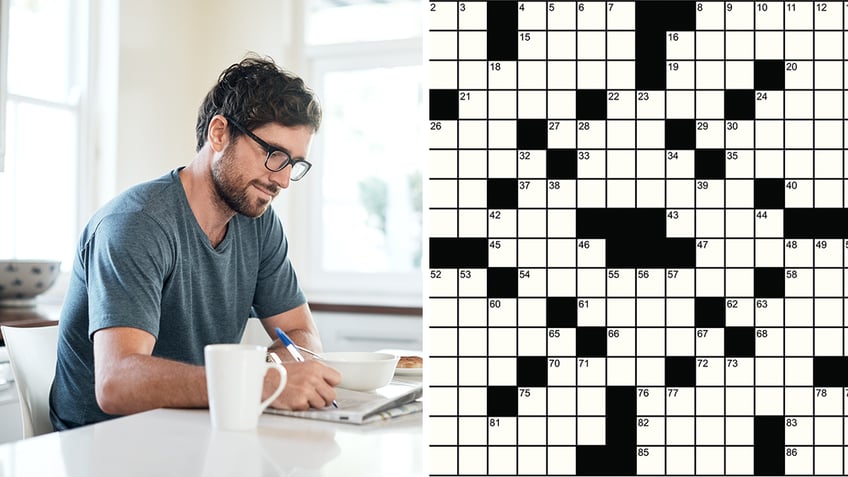 Play the Fox News daily online crossword puzzle — free! Solve daily puzzles, learn new words and help strengthen your mind with fun games. (iStock)
FOLLOW FOX NEWS ON SOCIAL MEDIA
SIGN UP FOR OUR NEWSLETTERS
Fox News First

Fox News Opinion
Fox News Lifestyle
Fox News Autos
Fox News Health
DOWNLOAD OUR APPS
Fox News
WATCH FOX NEWS ONLINE
Fox News Go
STREAM FOX NATION
This article was written by Fox News staff.