Asheville animal shelter finds 2 sibling cats outside its doors with note from owner
A North Carolina animal shelter discovered two sibling cats on its premises with a "heartbreaking message."
Brother Wolf Animal Rescue in Asheville found the set of felines in a cat carrier that was left in the shade, Fox 5 New York reported.
The note was written on top of the carrier in which the cats were found.
AFTER 14 FAILED ADOPTIONS, NORTH CAROLINA PUP WITH 'UNLUCKY' HISTORY GOES VIRAL, FINALLY FINDS A HOME
The letter reads, "My name is baby, my mom can't take care of me anymore. Please find me and my sister our next home. Thank you."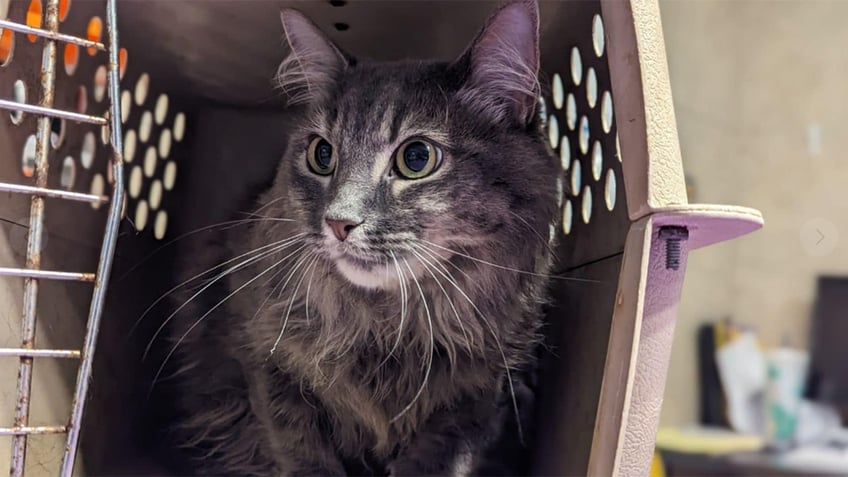 Brother Wolf Animal Rescue in North Carolina found an abandoned cat carrier on its premises with two sibling cats left inside along with a heartbreaking message from their former owner. (Brother Wolf Animal Rescue)
Brother Wolf Animal Rescue shared the story on its Facebook page to send a message to the cats' owner.
"They are safe with us, and thank you for trusting us with your cats you so clearly loved," the shelter's post shared.
7-YEAR-OLD BOY PENS SWEET LETTERS FOR FUTURE ADOPTERS OF HIS FOSTER DOG
"We understand you didn't have another choice, and we hope you are ok," the post continued.
Many commenters appeared to offer appreciation for the shelter.
"Thank you for using compassion instead of judgment. I'm glad these sweet babies will have a chance with a new family," one Facebook user wrote.
"Thank you for being kind in your remarks to the person who left the cats with you," another user commented. "Too often people say how could anyone leave their pets like this. But this is the best thing for the pets and for the people too."
2ND-GRADERS WRITE HEARTFELT STORIES FROM SHELTER DOGS' PERSPECTIVES TO GET THEM ADOPTED
After coming across the note on the cat carrier, the team at Brother Wolf Animal Rescue were emotionally affected.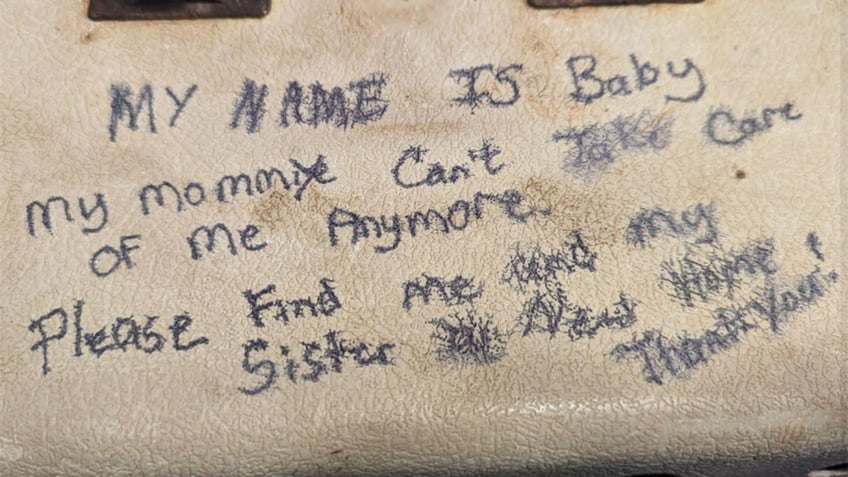 "My name is baby, my mom can't take care of me anymore. Please find me and my sister our next home. Thank you," the letter reads. (Brother Wolf Animal Rescue)
"When we saw the note, it hit us hard. A few tears were shed," Brooke Fornea, director of marketing and guest experience at Brother Wolf Animal Rescue, told Fox News Digital.
"Our hearts absolutely broke for both the cats and the person who had to leave them behind," she added.
The intention of sharing the discovery on social media was to allow the previous owner to find "some closure" and know the cats were being taken care of, according to Brother Wolf Animal Rescue.
ANIMAL SHELTER REUNITES DOG WITH OWNER WHO ABANDONED HER DUE TO HOMELESSNESS: 'INCREDIBLE UPDATE'
While the story may seem sad, it does have a happy ending.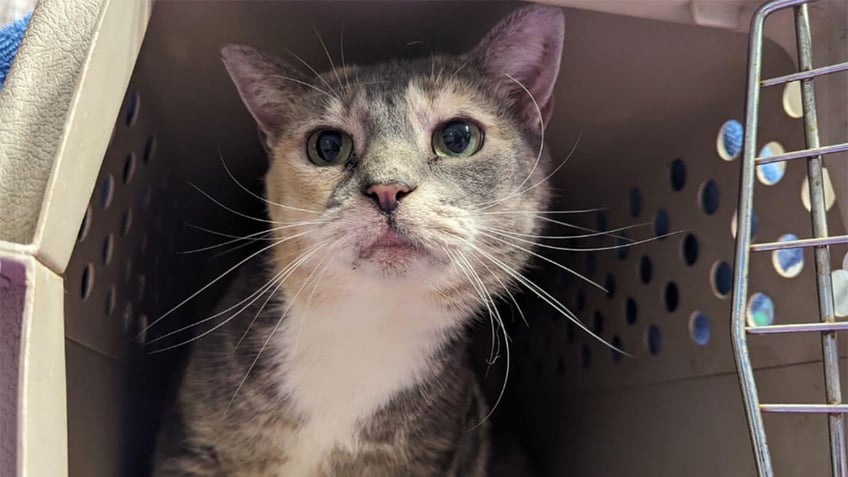 Brother Wolf Animal Rescue took to Facebook in hopes of reaching the owner of the cat siblings to let them know "they are safe with us." (Brother Wolf Animal Rescue)
The siblings cats have been adopted by a new family.
"We have already heard they settled in right away and seem very happy," Fornea shared.
It is not out of the ordinary for some abandoned pets to be found with handwritten notes from the previous owner.
NORTH CAROLINA DOG WITH ASTROLOGY-INSPIRED NAME IS HOPING STARS ALIGN FOR A LOVING FAMILY
In January, McKamey Animal Center in Tennessee discovered a dog named Lilo with a tearful note attached. A good Samaritan had found the pup walking around with a leash still attached, Fox News Digital previously reported.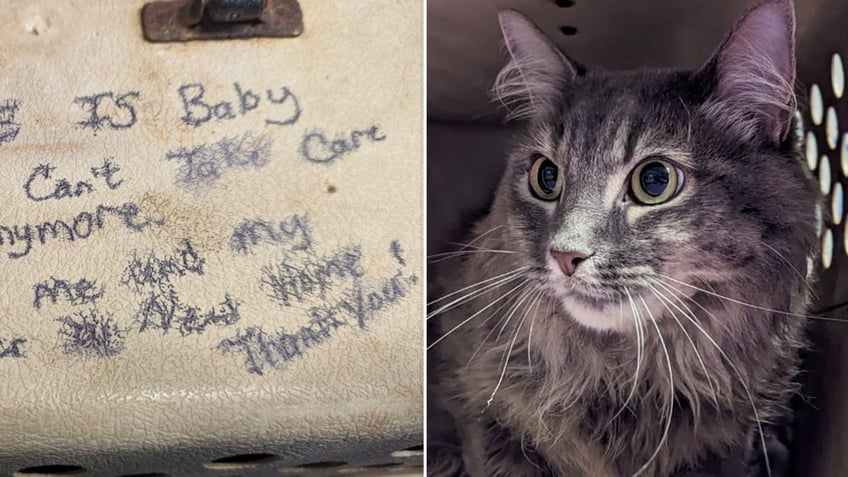 Since the original Facebook post, the cat siblings have been adopted and are settling into their new home. (Brother Wolf Animal Rescue)
The rescue later shared that Lilo had been reunited with her owner, who was reportedly a homeless woman with two kids.
"While we can't share a lot of the details with you yet, we are actively working with the family to set them up with a safe haven, shelter, and resources to stay together and tackle homelessness," the animal rescue wrote on Facebook.
Two months later, the shelter shared another update about Lilo on Facebook.
CLICK HERE TO SIGN UP FOR OUR LIFESTYLE NEWSLETTER
"[We] have gotten a serious reality check over the past few weeks about what a complex challenge it is to be homeless in our community, how much negative stigma is surrounding the term and how much of an uphill battle it can be," the updated post stated.
"We are keeping our fingers (and paws!) crossed that the family will have a permanent place to call home as soon as next week."
For more Lifestyle articles, visit www.foxnews.com/lifestyle.
At the time, the McKamey Animal Center continued to help Lilo's family with the necessary resources to care for the pup.
Sydney Borchers is a lifestyle production assistant with Fox News Digital.