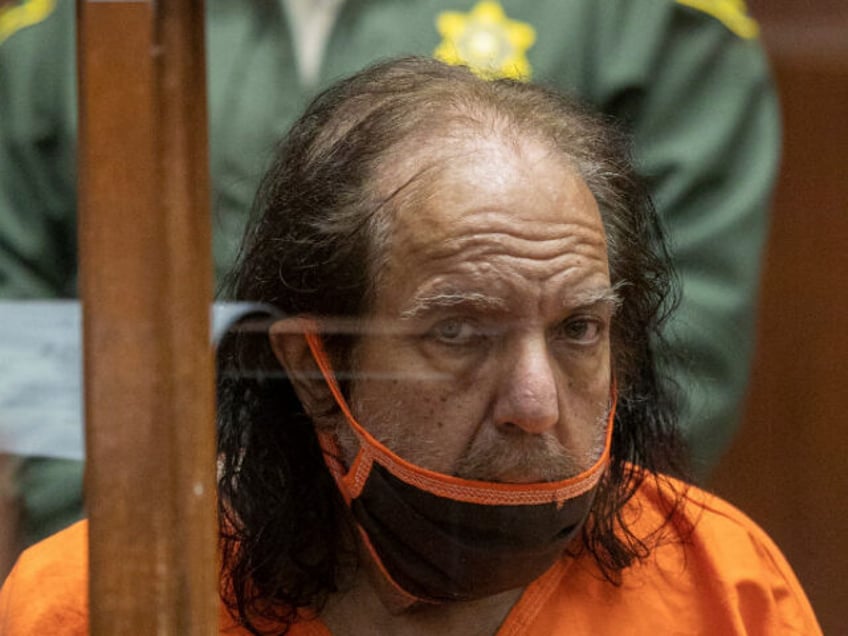 Former porn star Ron Jeremy is set to be released from jail and sent to a "private residence" less than a year after he was declared incompetent to stand trial on more than 30 counts of sexual assault due to his poor health.
A judge granted a request Friday to release Jeremy to a private residence where he will receive "round the clock medical care" after it was determined that "no medical facility will take him" due to his dementia, according to an email obtained by The Times.
Jeremy, who is suffering from dementia and was placed under a conservator earlier this year, has been in Men's Central Jail in Los Angeles for months, waiting to be sent to a state medical facility.
But the 70-year-old's "medical condition has deteriorated to the point that he is essentially bedridden," according to an email  from Los Angeles County Deputy Dist. Atty. Paul Thompson, sent to victims in Jeremy's criminal case.
In objecting to the motion to release Jeremy, Thompson had cited public safety concerns, but was ultimately overruled, the email added.
"I feel very badly that this is where we are, but it is beyond our control. His mental and physical condition deteriorated rapidly, and we are left with no other options," Thompson said. "I'm sorry that we couldn't get complete justice for you in court."
It remains unclear exactly what type of "private residence" Jeremy will be sent to.
"He's not competent to go [on] trial and he's not been proven guilty, but he's charged with a serious felony. What do you do with him?" Jeremy's criminal defense attorney, Stu Goldfarb, said.
"Most importantly, how do you protect the public, and equally as important, how do you protect his civil rights? He ends up in a facility that's secure, so the public is not at risk and he doesn't have to be housed in prison," Goldfarb added.
Jeremy was indicted on 34 counts of sexual assault stemming from allegations made by 20 women. He was first charged in June 2020 with raping four women he met in West Hollywood bars and clubs. After that, dozens of more women came forward with their own allegations, some of them dating back to the 1990s.
The former porn star, whose career in adult entertainment lasted 40 years, was committed to a mental hospital earlier this year after being declared unfit to stand trial due to suffering from "severe dementia."
You can follow Alana Mastrangelo on Facebook and X/Twitter at @ARmastrangelo, and on Instagram.